(BPT) – Few people would argue that the kitchen is the hardest working (and most "hung out in") room of the house. So when you're doing a kitchen renovation, how do you ensure you're making the most out of the type and placement of those relied upon faucets? Here are a few tips on how to choose those faucets, and maximize the placement of them in various areas throughout the room.
1. A big faucet for the big jobs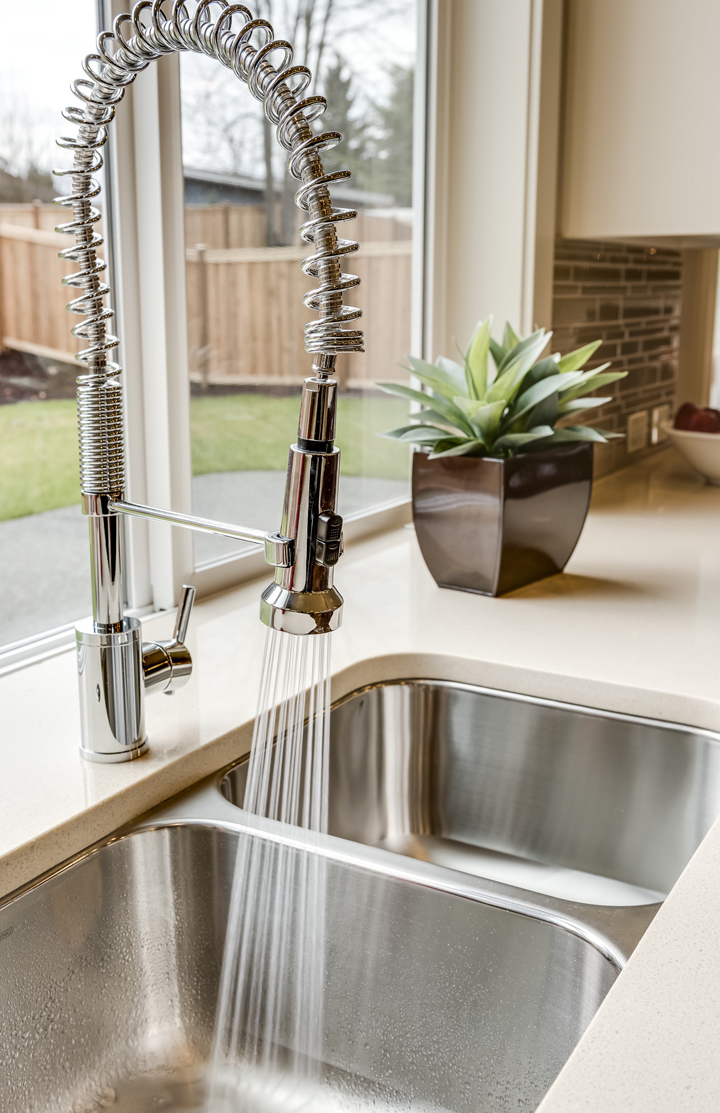 The main sink of the kitchen is often used for the "heavy lifting" of kitchen duties – washing dishes, cleaning large pots/pans and much more. We suggest putting a faucet at that sink that also serves as a statement piece. Maybe it's a commercial-grade oversized faucet such as the Danze Parma Pre-Rinse Faucet or a tall pull-down faucet. Whatever your preference, take this opportunity to set the style of the room, which is just as important as the functionality this piece will bring to those big jobs.
2. Bring water to the stovetop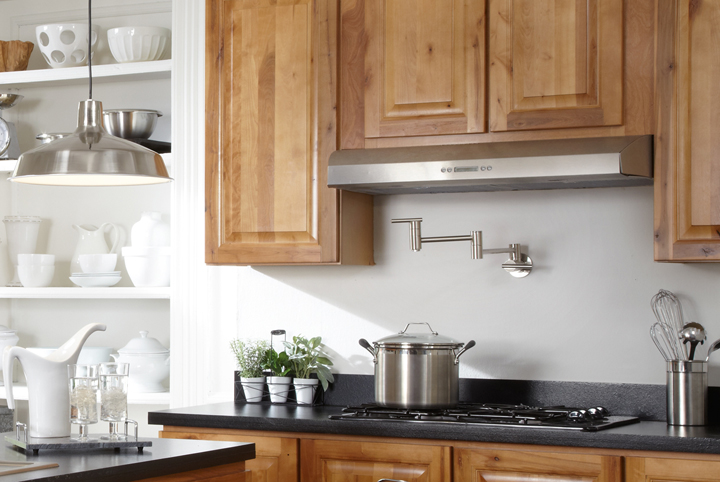 Pot fillers have grown in popularity in recent years and there's no question why. For relatively little effort during a renovation (run a single cold water source to behind the stovetop area), you have the added convenience of a wall-mounted pot filler. Perfect for adding water to boiling pots, a dirty pan and other purposes, these beautiful faucets making cooking that much easier and fun.
3. Maximize the island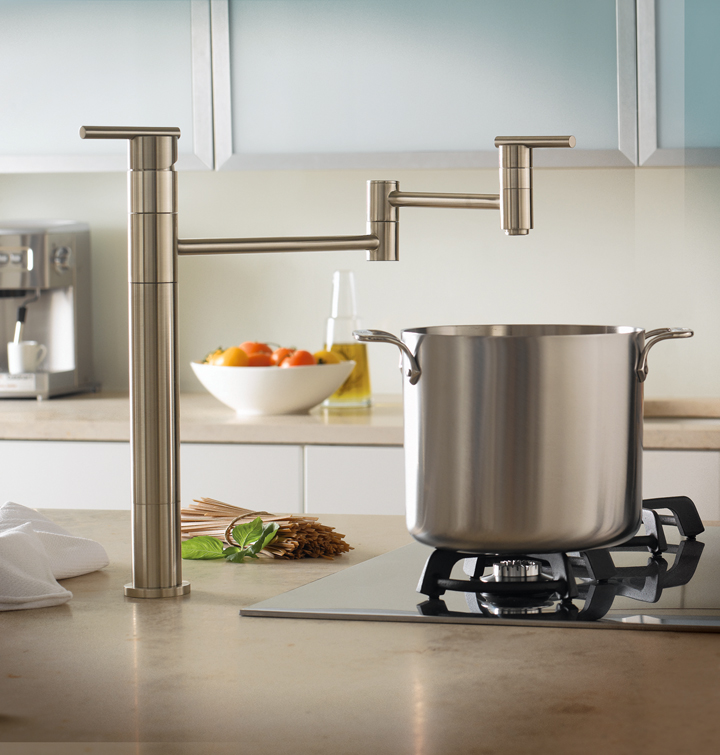 More and more homeowners are adding a second sink to the kitchen by placing one within the island. For at-home chefs, this is a great way to stay connected to guests while prepping food, washing vegetables and simply keeping the kitchen duties moving. Danze offers one of the only deck-mounted pot fillers on the market – perfect for island applications. If a pot filler isn't for you, choose a small to medium-scale faucet (maybe a pull-out or bridge faucet with side spray) that helps maximize this important area of the room's footprint.
4. Create a convenient bar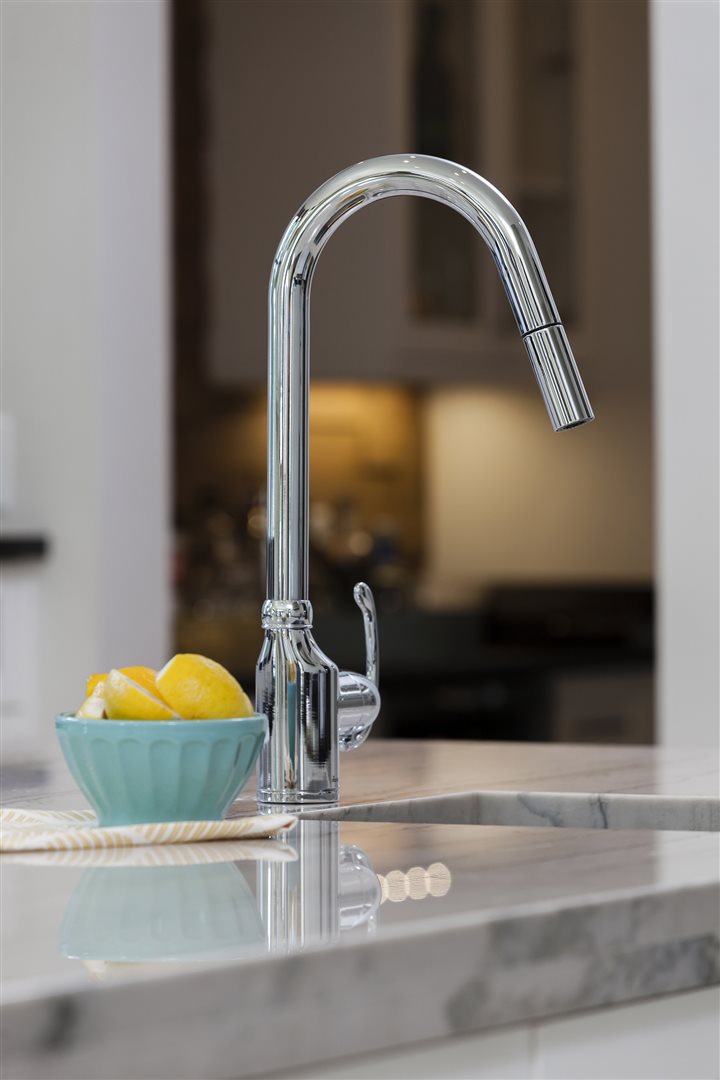 As homeowners choose to entertain more and more at home, a secondary (or convenience) bar area adjacent to or right within the kitchen has become a popular choice during renovations. Stylish, yet modest faucets are often chosen for these sinks to stay within scale of the area, yet provide the convenience and functionality that is required once guests arrive.
5. Go digital anywhere in the room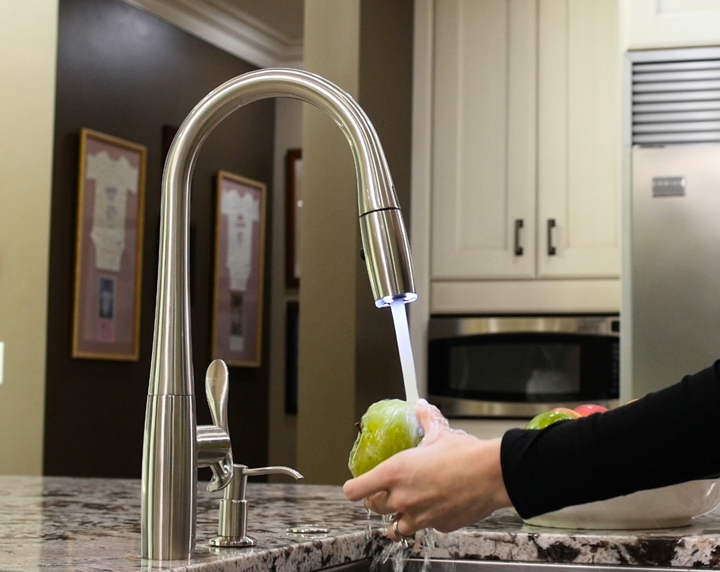 Whether you're the main chef, sous chef, pastry chef or on clean up duty after the creations are enjoyed, you'll relish the idea of having a hands-free faucet available in the kitchen – whichever sink area you pair it with. The Danze eFoodie digital faucet makes it easy and more hygienic to perform various functions within the kitchen no matter how dirty the job. Its SnapBack retraction system ensures the sprayhead fits back into place after every use to show off the beautiful, seamless faucet design.
There's no doubt renovating a kitchen can be a big task. However, if planning and care goes into elements like pairing the faucets with the right jobs at hand and maximizing the space to give it a beautiful décor, the day-to-day tasks may become a bit smaller.
To learn more, visit www.danze.com.