(BPT) – Dorm living can be a great experience – being independent, making new friends, setting your own schedule. Dorm rooms themselves, however, can be pretty bleak, and even the best ones rarely feel like home. You can get the most enjoyment out of your dorm experience – and make Mom feel a little bit better about her baby moving out – if you use a few decorating trips to personalize and "practicalize" your dorm room.
1. Brighten up with beautiful bedding.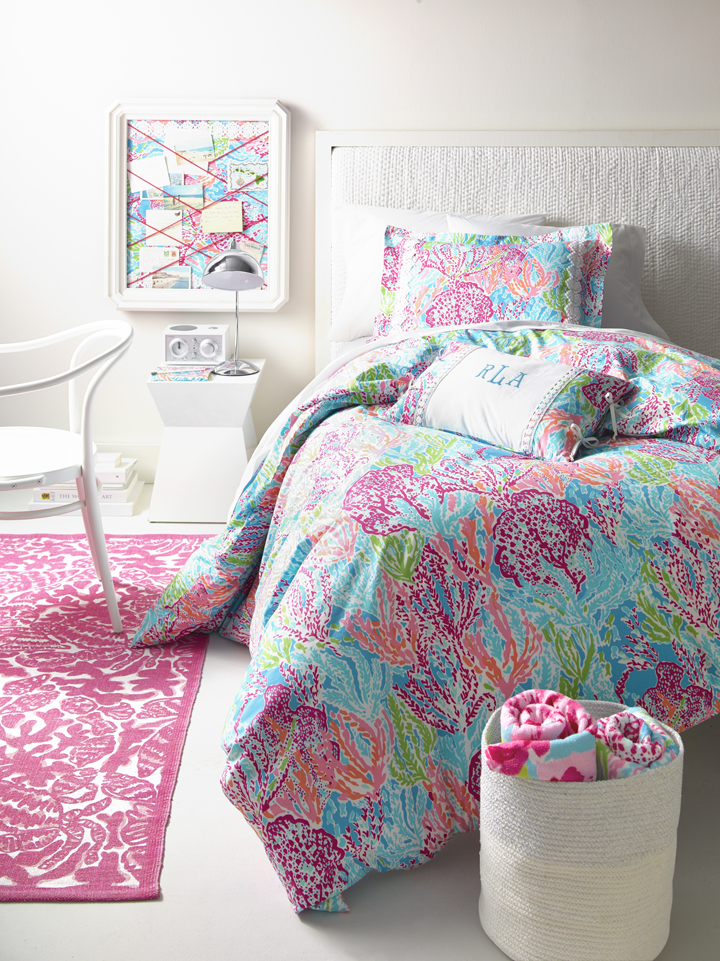 Dorm room walls are usually painted in neutral colors, so they're actually a good backdrop for some bright bedding. Choose a comforter with a pattern that will liven up the room, and that you'll love throughout the school year. Don't forget to buy one made to fit a dorm room bed – they're often not standard size. Online seller Garnet Hill offers a wide selection of dorm room bedding, including comforters and sheet sets designed to fit dorm room beds.
2. Use great storage to manage all your stuff.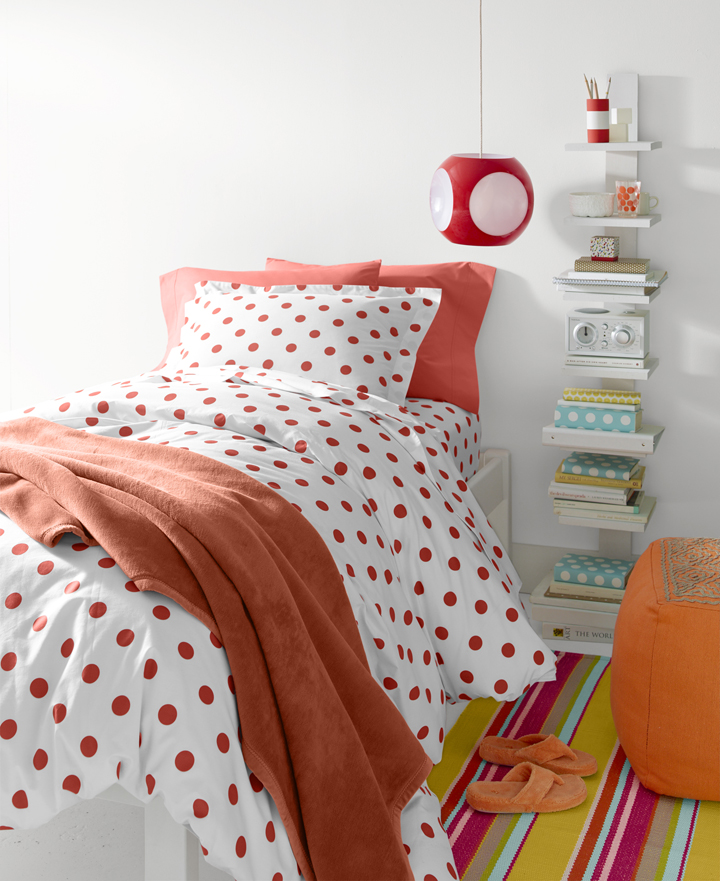 If you think clutter is killer at home, it's even worse in a small dorm room. You never want to be late for class because you couldn't find a clean pair of socks or your backpack! Simple, portable shelving units, and storage baskets in various sizes, shapes and patterns can help you keep your stuff organized and your dorm room looking great.
3. Don't bow out in the bathroom.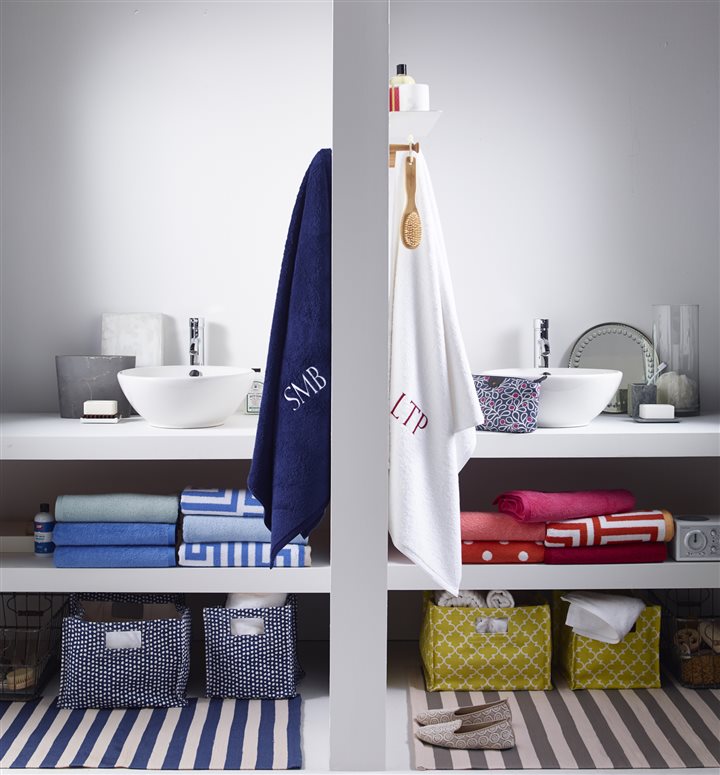 There's no way around it: If you're living in a dorm, you're sharing a bathroom. If you're lucky, you'll be sharing with only a few roommates, and you may be able to dress up the common bath with some simple decorative items like bathmats, area rugs and a bright shower curtain. If you don't have the opportunity to add your personal touch to the bathroom, you can still keep your bath items organized and carry them with you in an attractive tote or woven storage basket.
4. Make your mark on the walls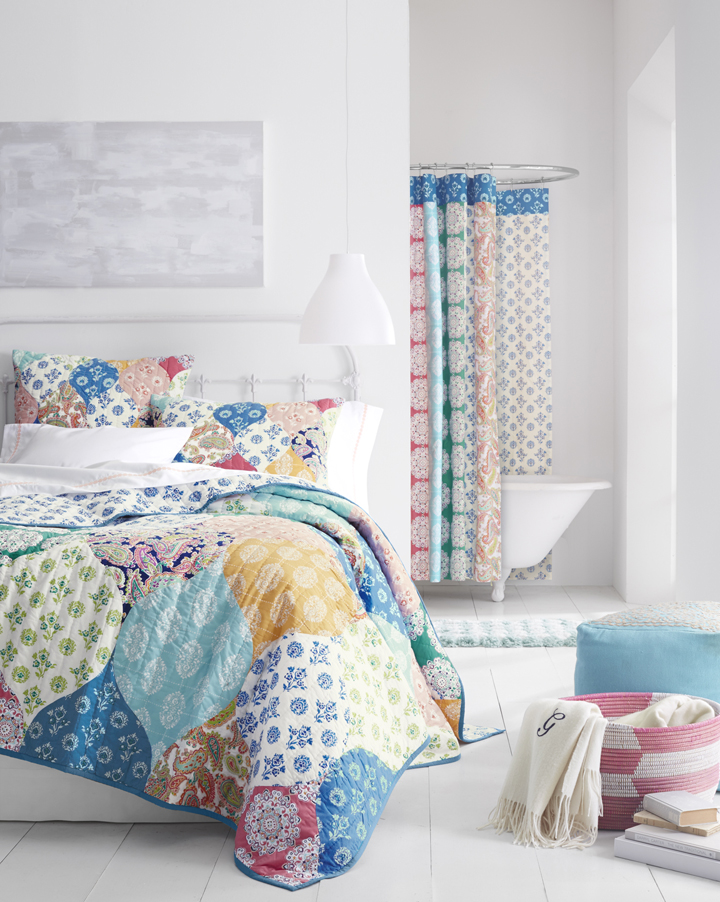 Okay, so painting is out of the question in a dorm and you may not be able to put a nail in the wall to hang a picture, but you can personalize the walls in other non-permanent ways. Use adhesive-backed hooks to hang favorite pictures, prints and posters. Drape a colorful blanket or rug on one wall. Add a removable wallpaper mural or wall stickers.
5. Add a focus piece of decor.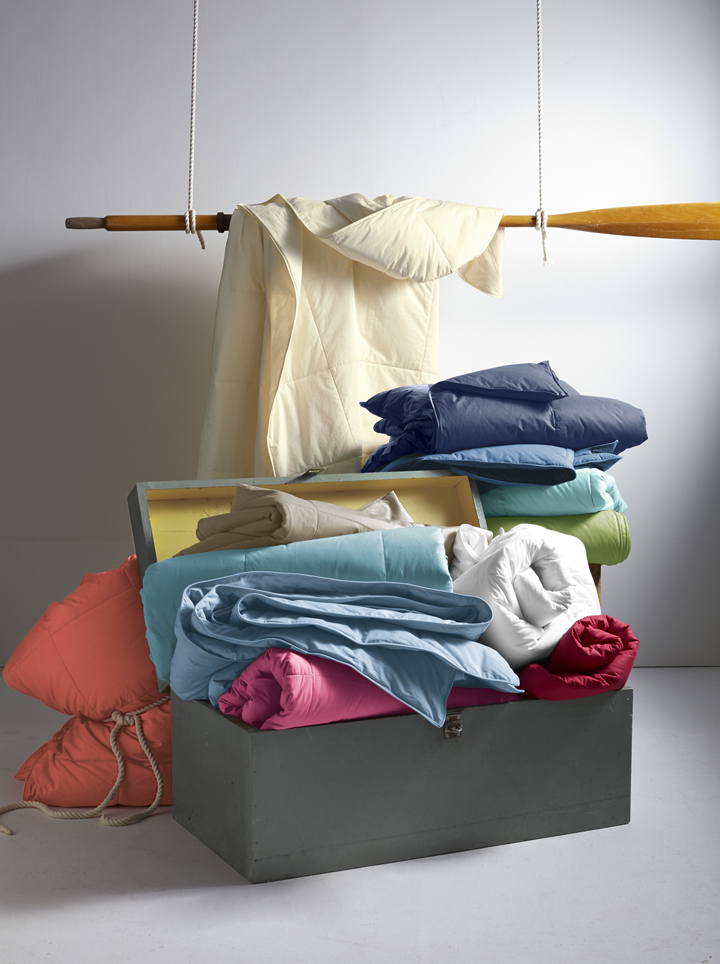 While dorm room space is often limited, sometimes a single great decorator item is enough to completely transform the bedroom or bathroom. Whether it's an old rowing paddle propped against a wall, an eye-popping comforter or a floor lamp that shouts "look at me," make room in your dorm for a statement piece.