(BPT) –
The Big Game is here! Whether your team is playing, you love football or you're just in it for the snacks and halftime show, there's something for everyone to enjoy.
We know the celebration will look a little different this year. Thankfully, there are a lot of ways you can have as much fun watching the game at home as you do your favorite restaurant or a friend's house — and the right tech can help.
Here are five tips from Best Buy to help you enhance your game-watching experience right from your couch.
1. Take your home theater game to the pro level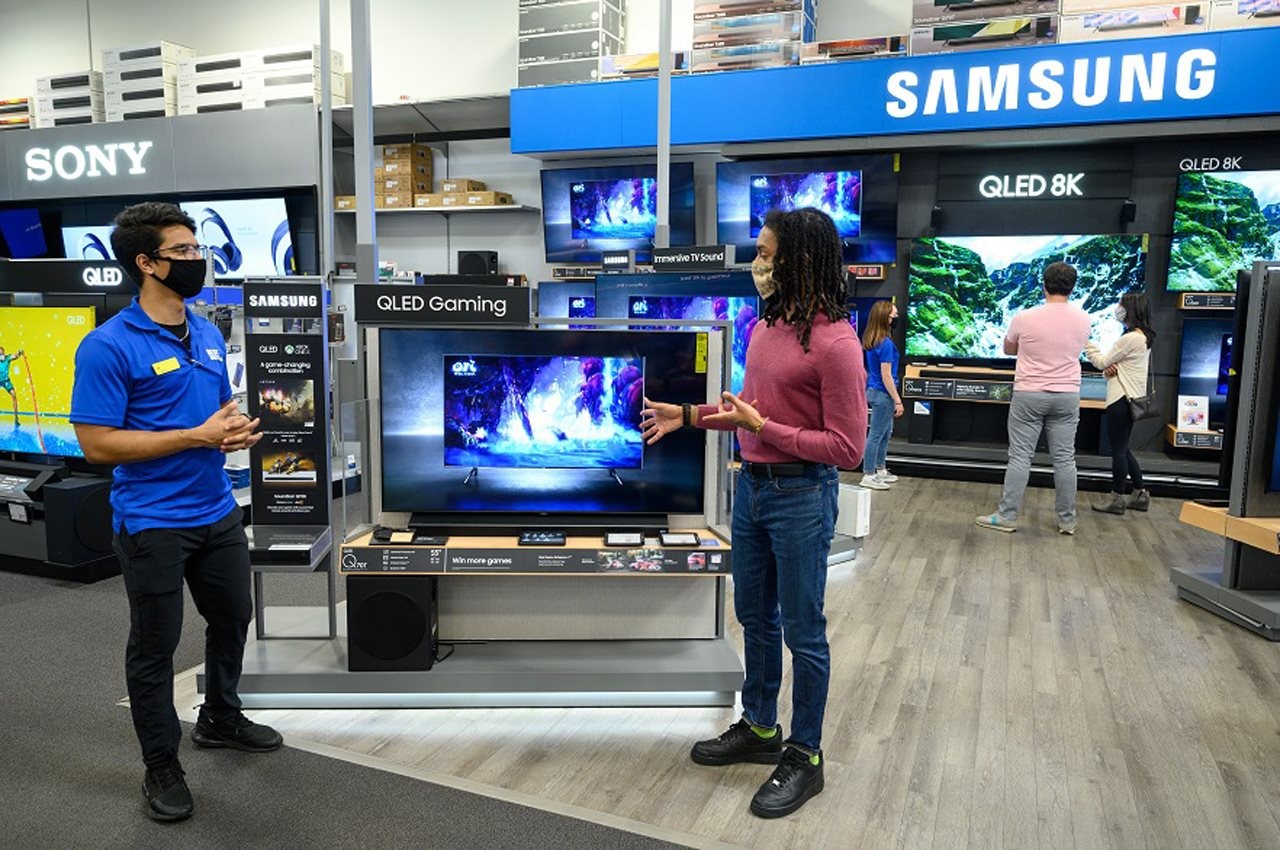 Your TV can make or break your Big Game viewing experience. You need a good TV so you don't miss any part of your team winning, but with so many options nowadays finding the right one can be overwhelming.
One of the most important aspects to consider is picture quality. The latest TV technology (4K, HDR or OLED) helps you get the clearest picture, so you'll feel like you're actually at the game. Without the newest technology, you'll miss out on details your old TV won't show.
Next, you'll want to think about size. Remember: TVs are sleeker than ever nowadays because of the decreased size of the bezel (the frame that wraps around your screen). So, a larger screen is going to take up less space than you think. A great way to help you see how big of a TV you can have in your room is by using Best Buy's AR Viewer on the Best Buy Mobile app. This will show you exactly how a TV will look in your room, so you can get the perfect size. After all, the Big Game deserves a big screen.
Don't forget factors beyond the TV itself, too. The room's lighting can affect the TV's picture (too much light, for example, can cause a lot of glare), and your furniture's angle can affect how you see the screen. Finding the perfect TV will help you create the best at-home viewing experience for the Big Game, and with options at every price point, you'll be sure to find one you love.
2. Don't sleep on sound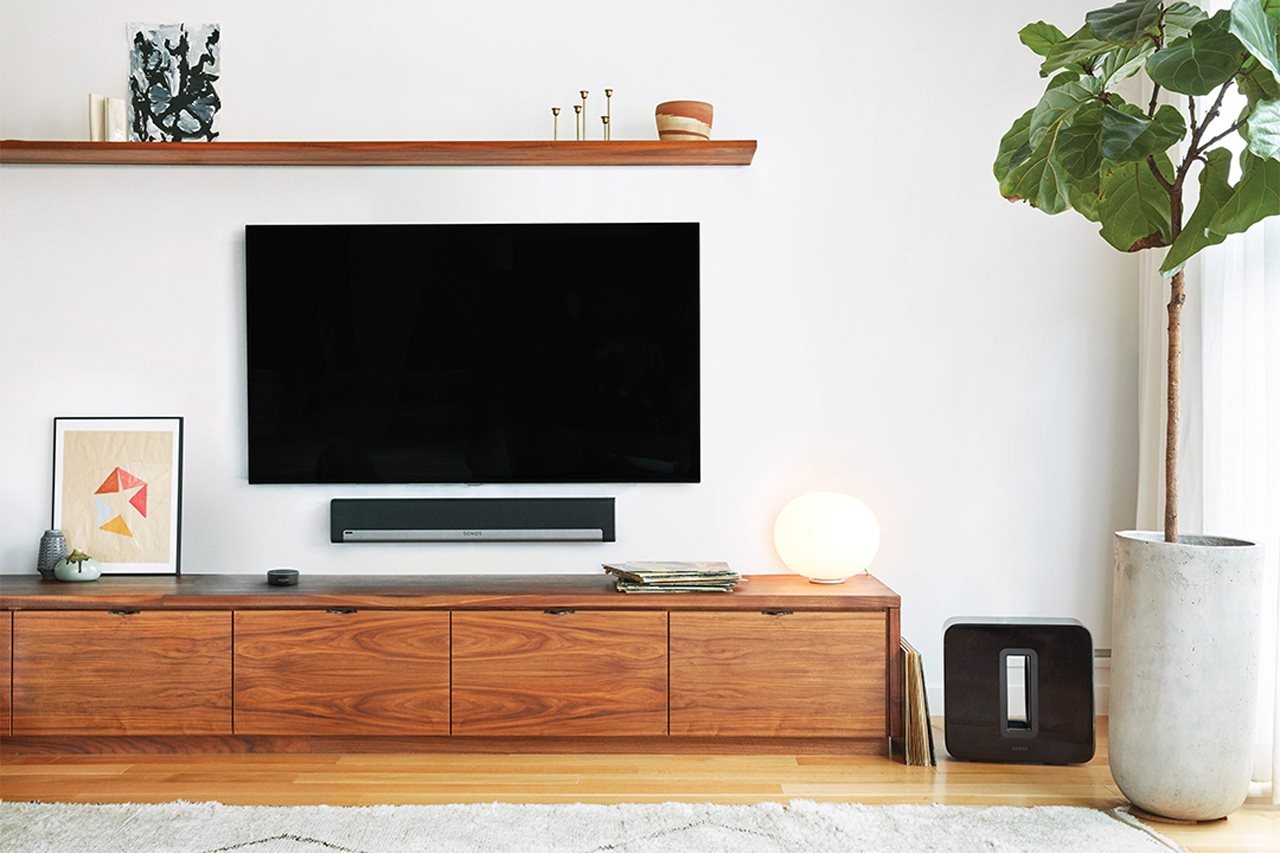 If you can't watch the game in person, you can at least make it sound like you're in the stadium. Being able to hear the refs, the play calls and the trash talk among players are integral parts of the game-watching experience.
TVs nowadays are thinner than ever before, so there's less room for built-in, high-quality speakers. That's why adding an audio component — like a sound bar or surround sound system — is almost as essential as the TV itself for taking your viewing experience to the next level, especially for sports.
3. Connect your tech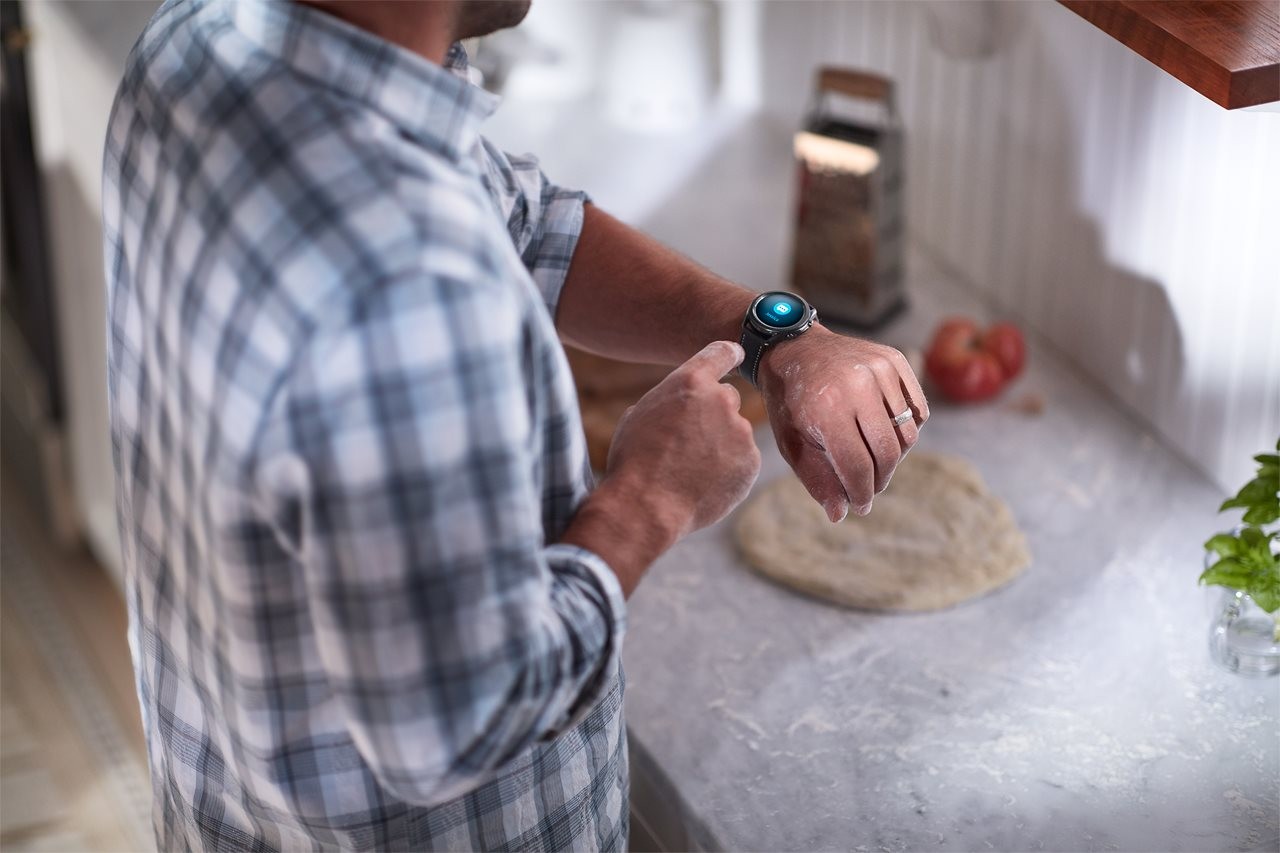 Work smarter, not harder. Don't let minor inconveniences, like turning up the volume on the TV or adjusting your thermostat, interrupt your Big Game watching experience. Smart home technology can elevate your home entertainment setup and let you focus more on the action.
Smart speakers and displays can be linked to other tech in your home so you can control everything without even getting up. Many newer TVs have built-in voice assistants, too, so you can control your TV with your voice, without having to set up another device. Small kitchen appliances can also be linked to apps on your phone, so you don't have to miss any plays while cooking. The Big Game should be at the center of your attention, and smart technology makes that happen.
Keep in mind that smart technology doesn't work well unless it's running on a strong network, so make sure you have a solid Wi-Fi connection. The more devices you have in your entertainment space (and entire home), the more bandwidth you need. Powerful routers or mesh Wi-Fi systems ensure your technology will work flawlessly, so you don't need to worry about any outages or lagging during the Big Game.
4. Make your favorite game-time snacks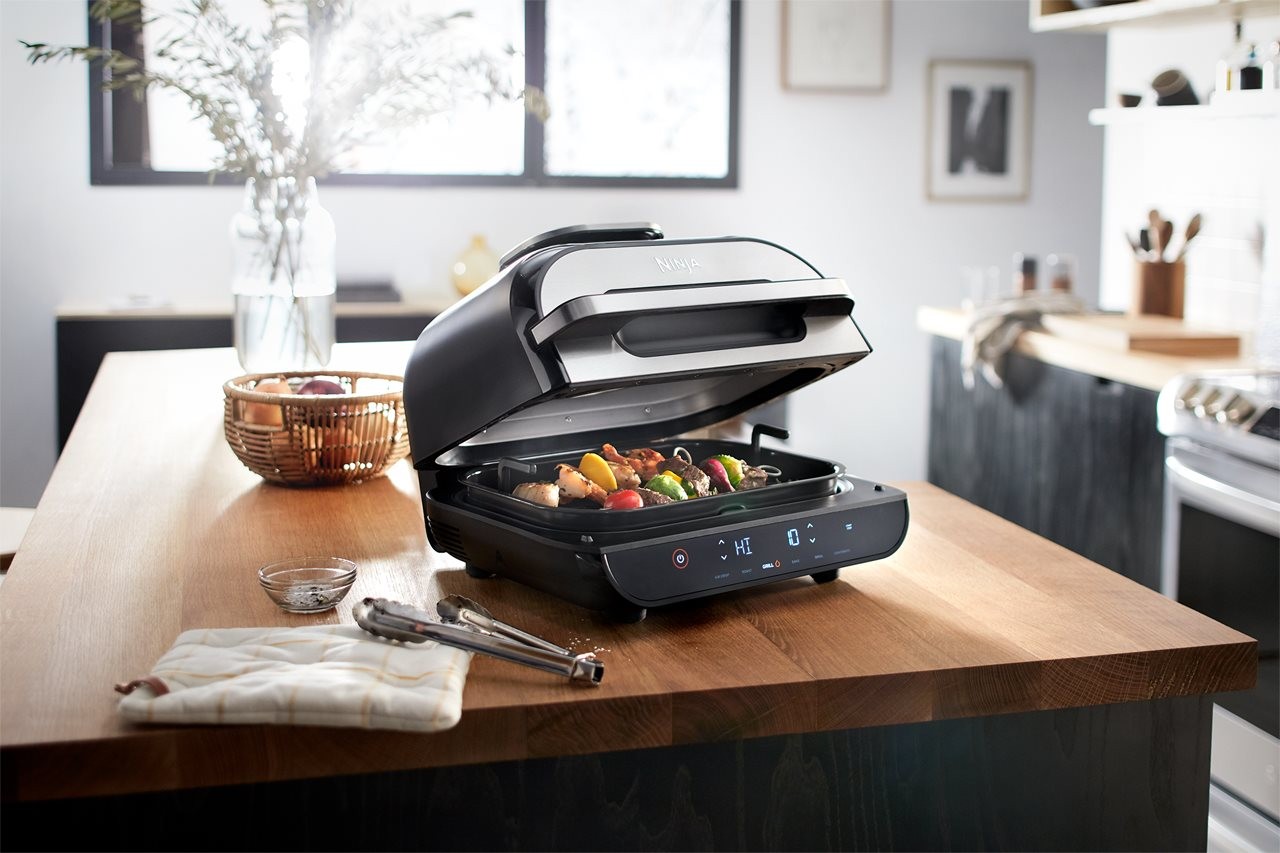 What's a great game-day experience without great food? One of the best parts of the Big Game is the tailgating and snacks that come with it. Whatever your favorite football food is, there's probably a small kitchen appliance that can help you make it.
You can safely prepare your favorite appetizers inside your house with a pressure cooker, air fryer or indoor grill. Plus, you can use adjustable cooking time functions to ensure your snacks and dips are ready by kickoff. These appliances are easy to use, and the different features ensure you won't miss a single play while stuck in the kitchen. Some appliances can even be connected to your phone, so you can help prepare your homemade tailgating feast without getting off the couch.
If your favorite part about the tailgate is the drinks, there's tech for that, too. Programmable drink makers let you make your favorite bar cocktails at home, as well as café-quality coffee, smoothies or other specialty drinks. With these devices, you can have a drink in your hand for the entire game with just the push of a button. While these handy appliances can't help you win your favorite tailgate games, they take the stress of food and drink prep off your hands so you can focus on rooting for your favorite team to win.
5. Watch the game (virtually) together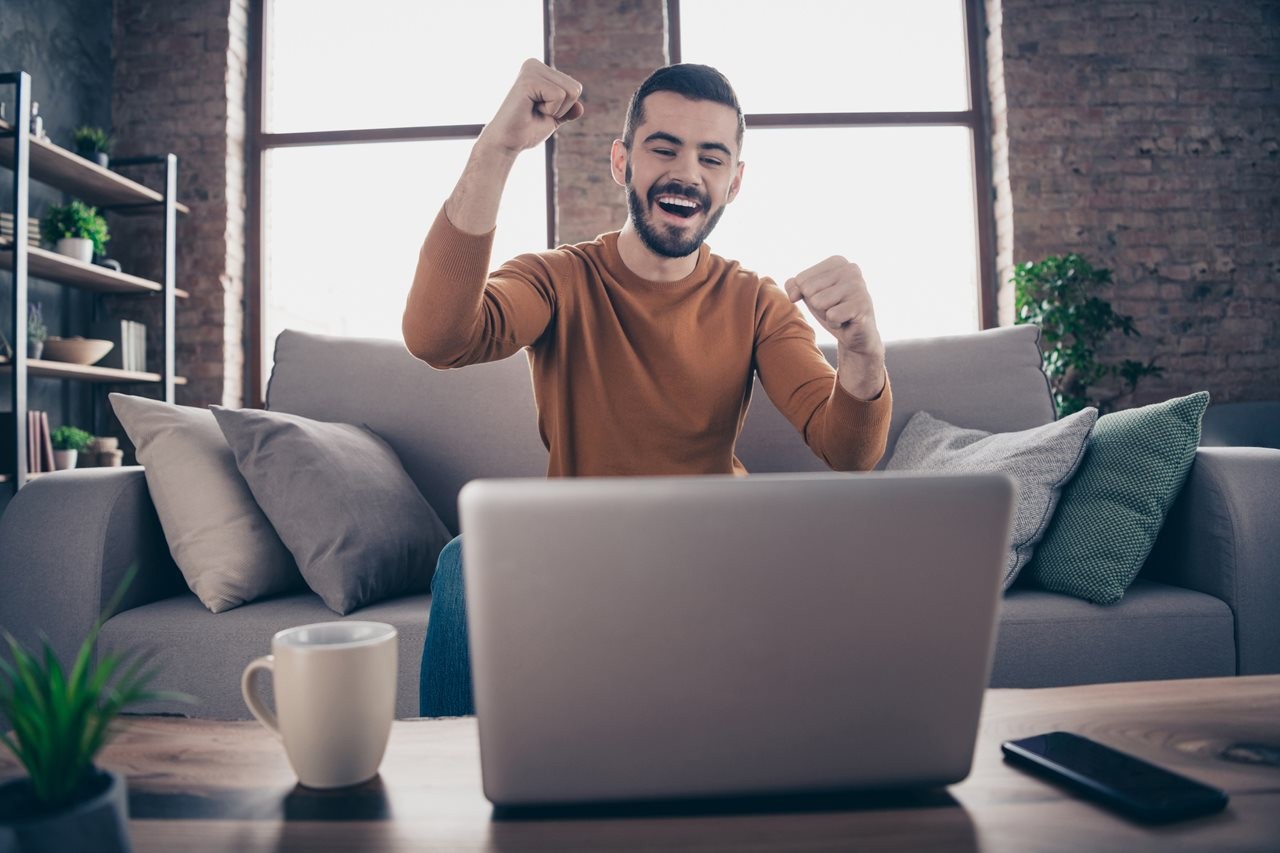 Cheering on your team with your friends and fellow fans makes watching the game so much better, regardless of how your team is doing. However, this year, large gatherings with friends and family to watch the game won't be happening. Thankfully, there's tech that lets you safely enjoy the game with your friends (or rivals) so you don't have to miss out on that aspect of the Big Game, even if it looks a little different.
Scheduling a video call is one of the easiest ways you can watch the game together since you can join using technology you likely already have, like your phone, laptop or tablet. If you're watching the game on a streaming service, check to see if they have a "watch party" extension so you can all watch at the same time and chat while you do. With so many video calling options, you'll be able to safely host a Big Game party with all your friends and family, no matter how far apart you are.
If you want to take things one step further, you can use a smart display with a camera to make your video calls, so holding your device doesn't distract you from the game. Some devices also have "drop-in" capabilities, like a walkie-talkie, so you can instantly connect to someone's smart speaker either to say hi, cheer together or playfully taunt their team.