(BPT) – Whether you're looking to sell your home soon or you just want to boost your investment, improving your home's curb appeal is the best way to increase its value. Another upside of working on your property? The enjoyment and sense of pride after you complete each project.
Here are seven ways you can make your home look great that also increase your property's value.
1. Conquer the yardwork
Regular lawn maintenance makes a huge difference in the overall appearance of your property. And the beauty of this approach — in addition to the beauty it will bring to your yard — is that it's relatively inexpensive. If you're looking for a low-maintenance backyard, consider integrating synthetic turf with pavers to create a stylish space that requires minimal upkeep.
Whether you tackle the yardwork yourself or you need to hire some help, a tidy and well-kept yard says a lot about a home — and homebuyers notice.
2. Improve your landscaping
For problem areas, you may want to consult a landscape professional. Increasing the variety of plant life can enhance your yard a great deal, while adding to your own enjoyment. Consider a raised garden, planter boxes or vertical gardens, if you live in an urban area or if your yard has a small footprint. However, before landscaping, a professional can also help you make the best choices for your particular yard and climate.
Planting trees strategically adds shade, making your yard more livable and cooling your home during the summer. Trees offer shelter from winter winds and improve drainage in wet areas. However, if you have a tree that is ill or too close to your home, removing it can protect your home and increase its value. Consulting a licensed arborist is wise if you have questions about trees on your property.
3. Consider hardscaping features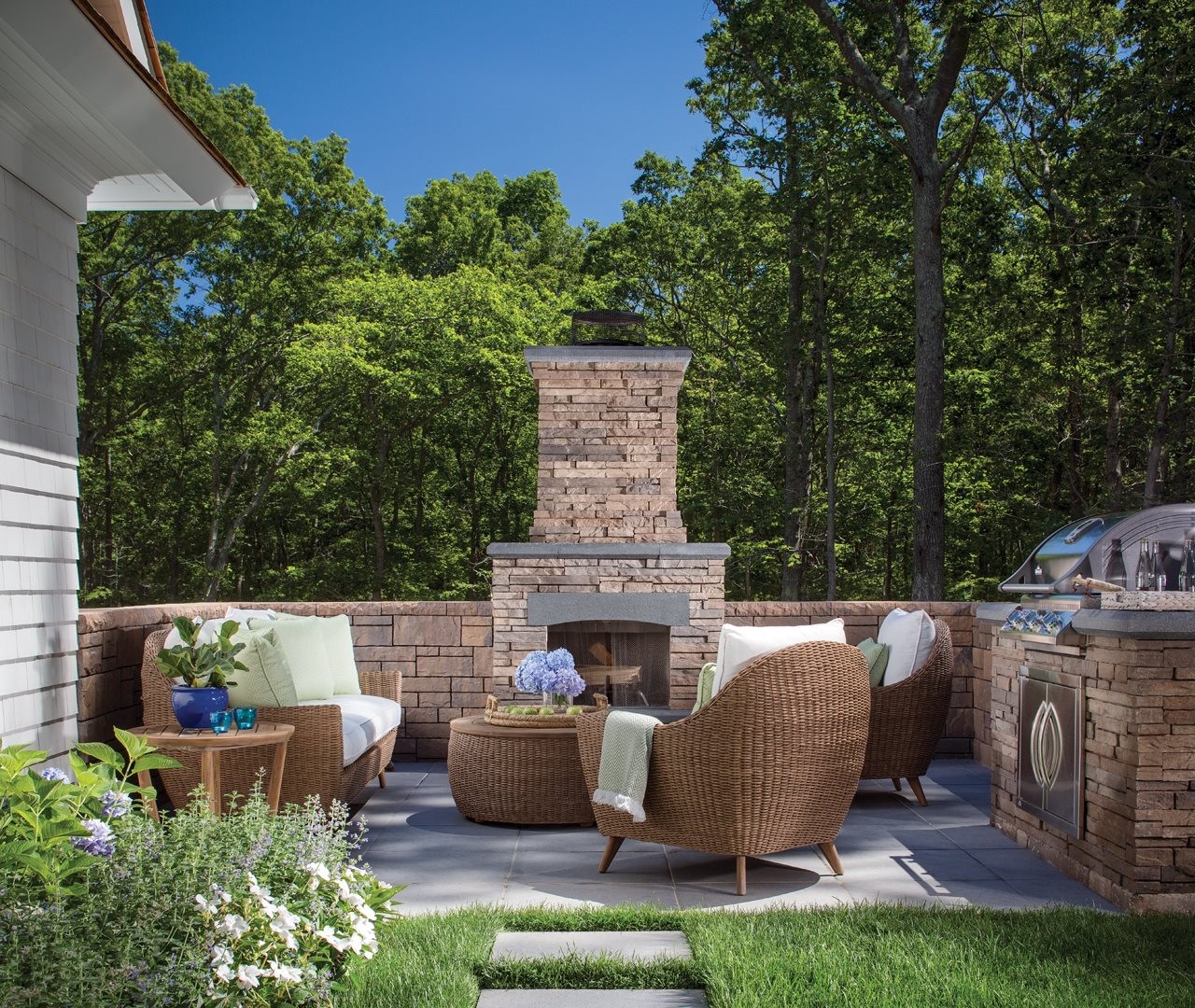 Creating interest — and usable outdoor spaces — with hardscaping can transform the appearance of your property dramatically.
"Hardscaping encompasses the nonliving elements of landscaping — like a paver patio, retaining wall or gazebo," says Joe Raboine, director of residential hardscapes at Belgard. "Hardscaping also includes boulders, edging, pathways or walls. Hardscaping can be designed in your preferred style, from traditional to modern. You can also consider water features like waterfalls, fountains or ponds."
Outdoor kitchens are increasingly popular for elevated outdoor entertaining, while less ambitious but highly sought-after projects include fireplaces or fire pits surrounded by seating.
Before breaking ground on a hardscape project, homeowners can get a feel for what their space will look like through Belgard's design resources. Belgard Design Studio takes a simple sketch with some dimensions and photos and turns it, using design software, into 3D animations and virtual reality experiences to give you a sense of the finished product in your backyard.
4. Improve the exterior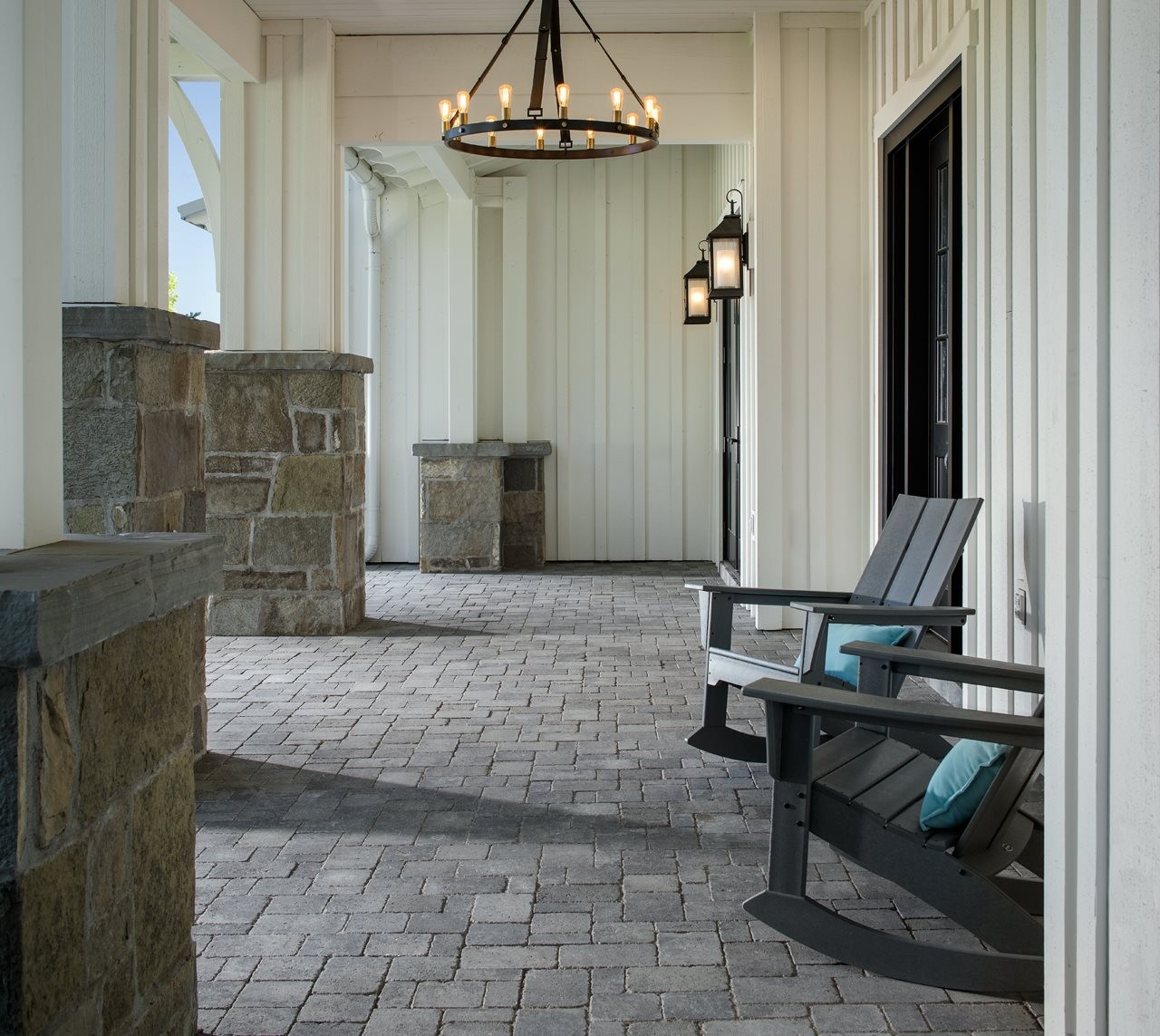 A simple coat of paint can improve a home's appearance quickly. For homes with siding, repaint wood trim, then clean siding and windows to give your house a refresh. Masonry veneers are a great way to update the look of your home to boost curb appeal. Making necessary repairs also gives the impression of a house that's well cared for, which is what homebuyers want to see.
5. Replace doors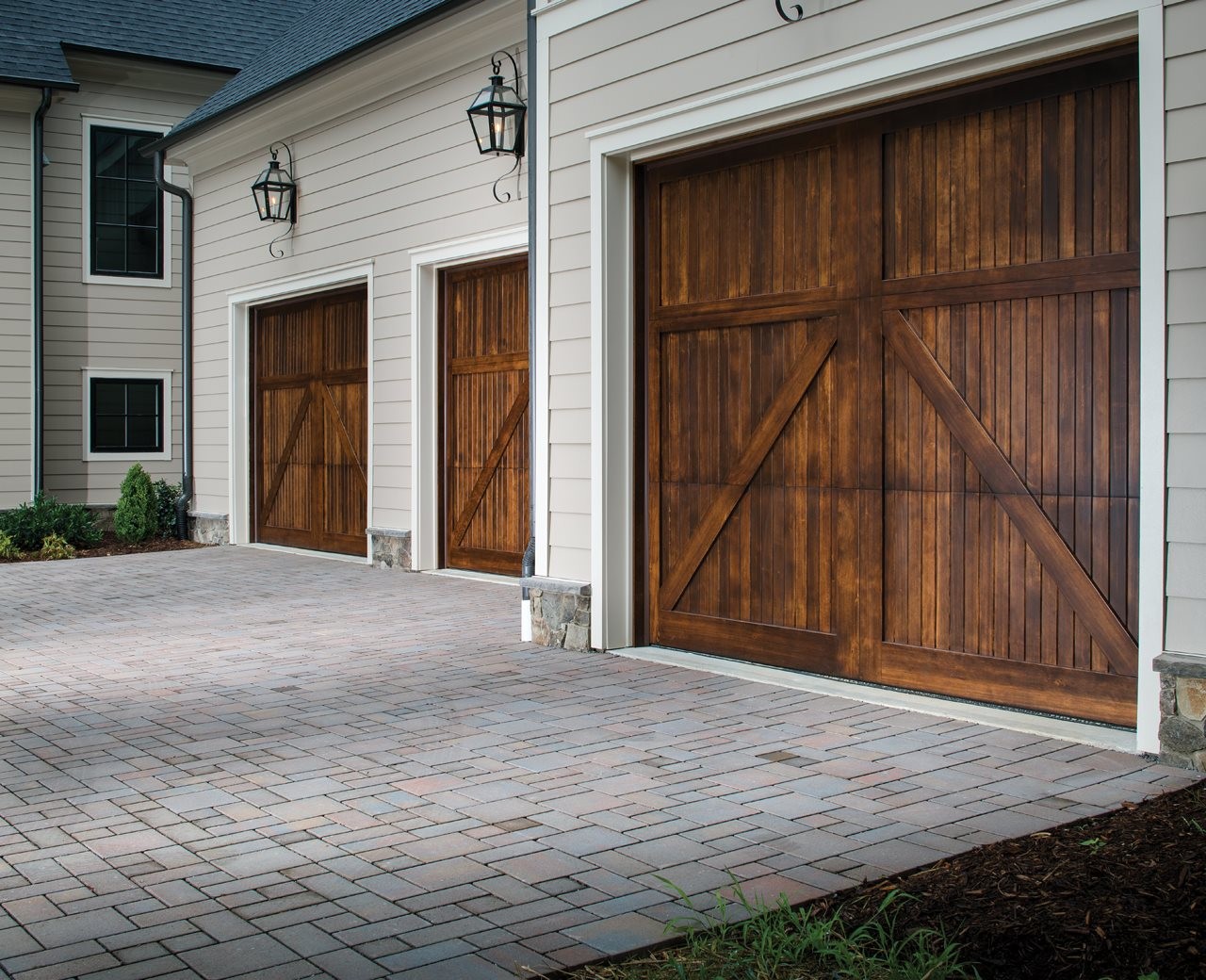 Doors endure lots of wear and tear, but also provide the first impression of your home. Replace worn outer and inner doors to enhance the security, energy efficiency and appearance of your house.
Garage doors also affect the impression your home makes from the curb, so if you can update them, do it. If not, at least give them a thorough cleaning.
6. Refresh your porch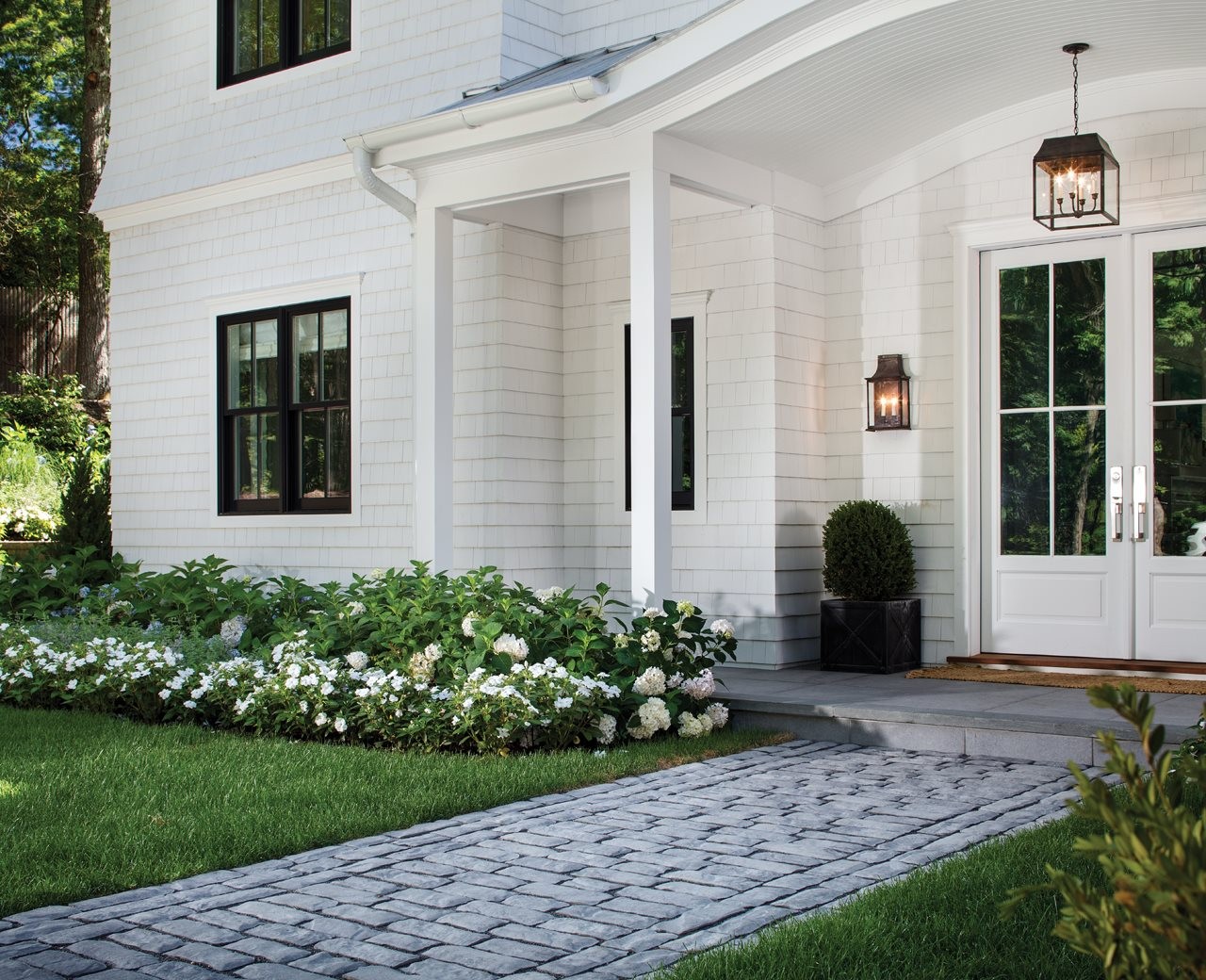 If your home doesn't have a front porch, consider adding one, as most new homes offer porches. If your porch needs some TLC, this can also impact its value greatly. New paint, safety railings, installing a swing or screening the porch in — anything that enhances the space and makes your home look more welcoming is a plus. Check porches in your neighborhood for ideas or head to Pinterest for more inspiration.
7. Enhance the lighting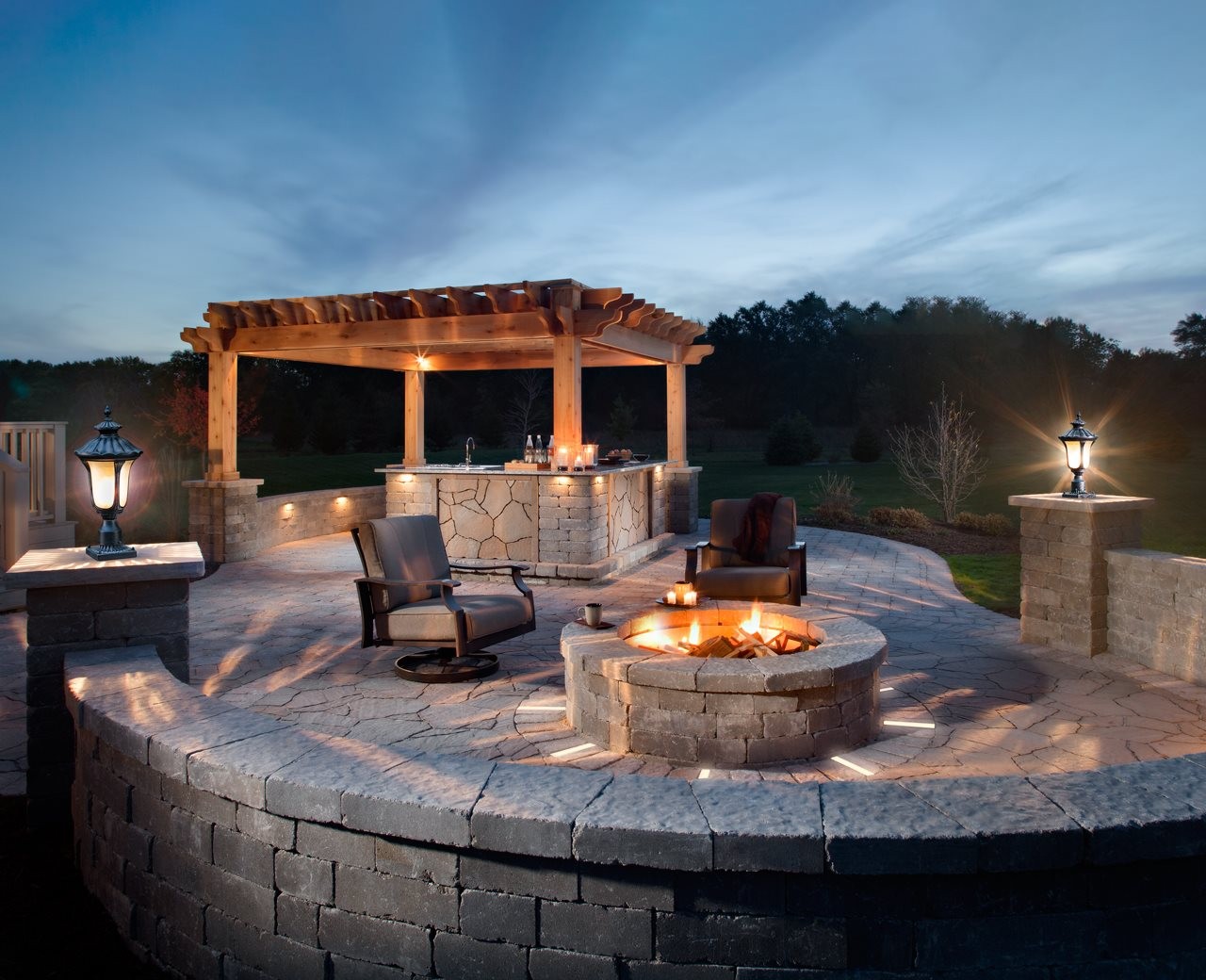 Improving outdoor lighting helps make your home look well cared for and improves your security. Using LED lights and motion sensors is an energy-efficient strategy that will impress potential homebuyers while making your home safer. In addition, string lights and built-in lighting — including paver lights, column lights and other landscape lighting — also make your outdoor living spaces cozy and inviting for your family as well as prospective buyers.
Improving your home's market value and making it a pleasure to come home to every night is achievable, one project at a time. Prioritize what your home needs most and you'll start seeing the impact of your efforts right away.
For more ideas to enhance your outdoor living space, visit Belgard.com/CurbAppeal.