(BPT) – Think you're stuck with rustic and shabby chic with farmhouse designs? Think again. These examples prove farmhouse provides a timeless look that can be customized with interesting elements that showcase your preferred design aesthetic — from modern to industrial and beyond!
Classically modern farmhouse
Lauren Kupfer of Fargo, North Dakota, didn't want the cookie-cutter houses she sees in many local neighborhoods, so she opted for a new build with a modern farmhouse design. "The interior design is a mix of farmhouse, bohemian, traditional and a little eclectic thrown in for good measure. We decorate with things we like, and tend to gravitate towards blacks, whites, woods and neutrals," she says. Her favorite feature? "One of our favorite design elements of our home is the large-scale Andersen black windows. A lot of friends and family comment that they've never seen black windows; homes in this area have windows that are black on the exterior, but still white on the interior."
Industrial modern farmhouse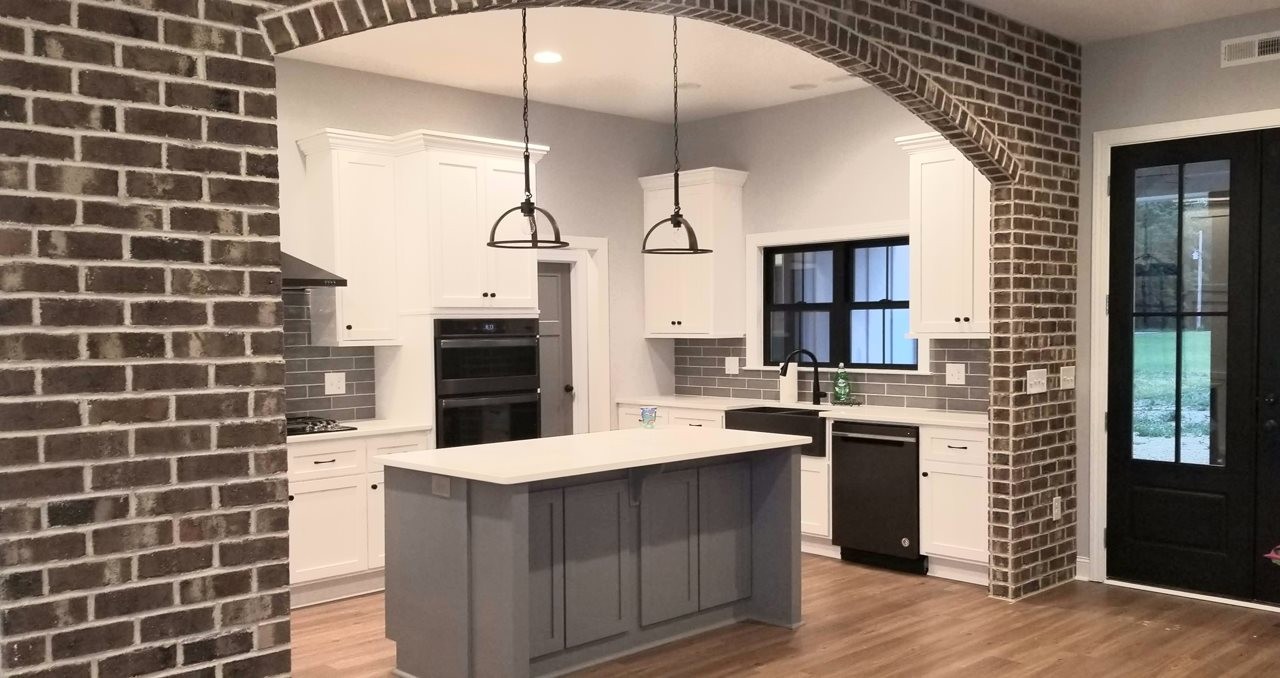 Shannon Bromstrup of North Carolina adores her home that is a unique blend of farmhouse and industrial and modern touches. "I would describe our design as modern farmhouse with a touch of industrial feel … lots of black and white, grays, modern wood tones." It's difficult for her to choose her favorite home features, but when asked she says, "The open floor plan. It is so fun to have plenty of open space for gathering and everything can be cohesive when spending time with friends and family. And our outdoor fireplace."
Farmhouse with industrial and colonial elements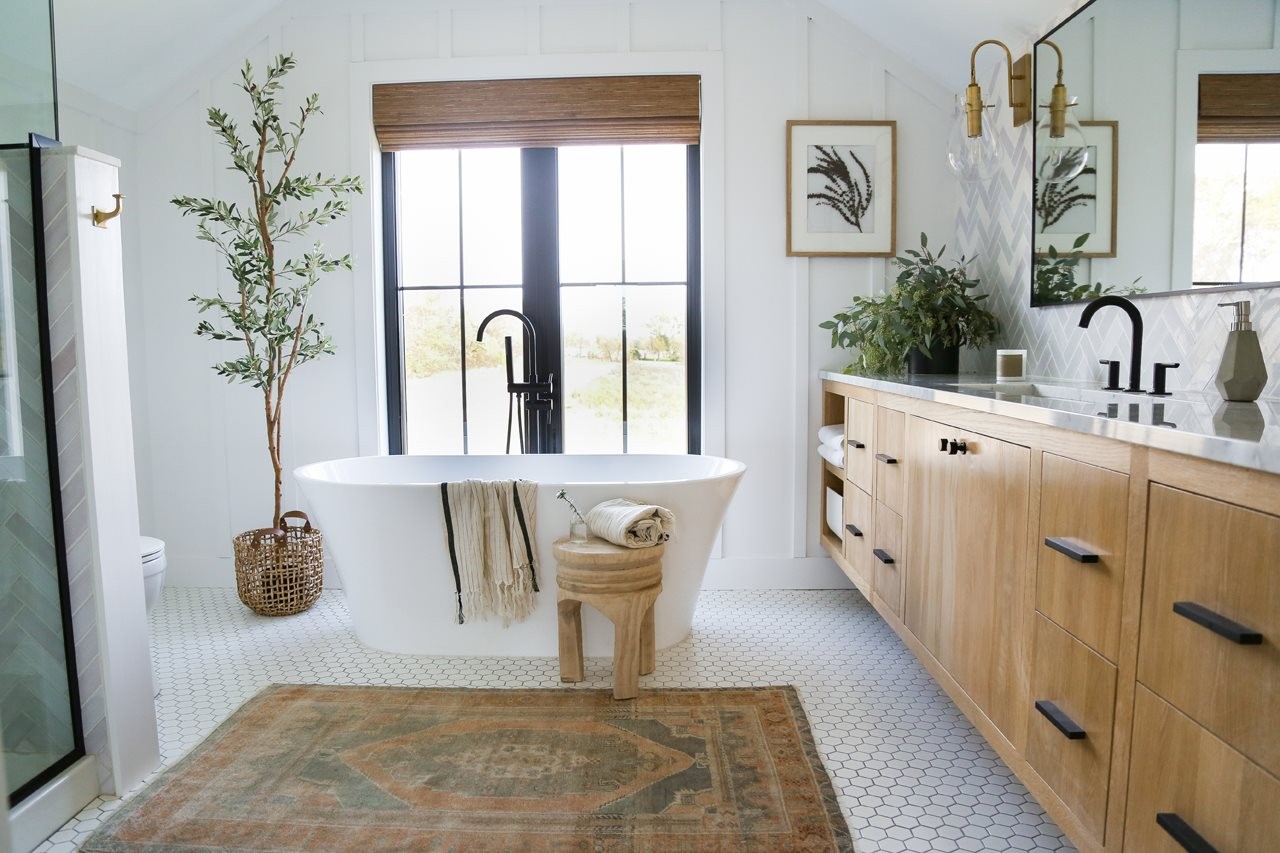 Modern industrial farmhouse with a dash of colonial inspiration is how Dan and Sarah Pollio of Joinery Design Co. in Minnesota describe their home. "We designed and built our home from the ground up. Acting as our own general contractor, hand building our own cabinetry, installing millwork and adding personal touches brings a huge sense of accomplishment and pride," the couple explains. "We absolutely love the classic tall look of our Andersen 100 Series black windows. Going with black windows is a decision we will never regret!"
Rustic modern farmhouse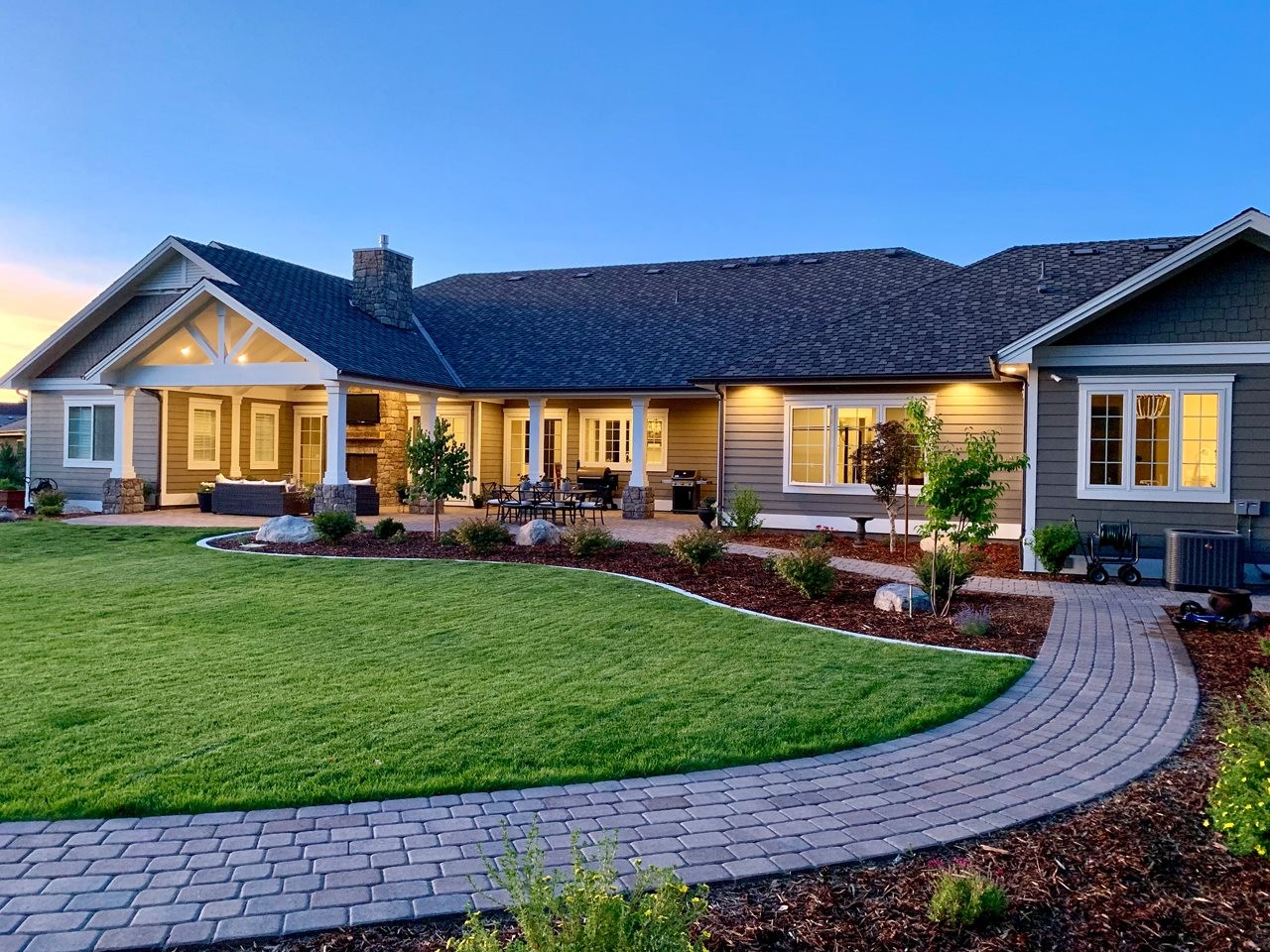 "My home is a rustic modern farmhouse, with touches of cottage and traditional design. I feel like my style is always evolving, but when I chose the finishes for our home, I stayed neutral so that I could express myself with different decor options, as they are always changing!" says Megan Murphy, House of Murphy, Reno, Nevada. One of her favorite parts is the natural light in her home. "I love the natural light we get! We were particular with window placement in our home and this has been one of the most rewarding design decisions! We went with the grids in the windows to give it the cottage/farmhouse feel and I'm so happy with them!"
Modern farmhouse with salvaged materials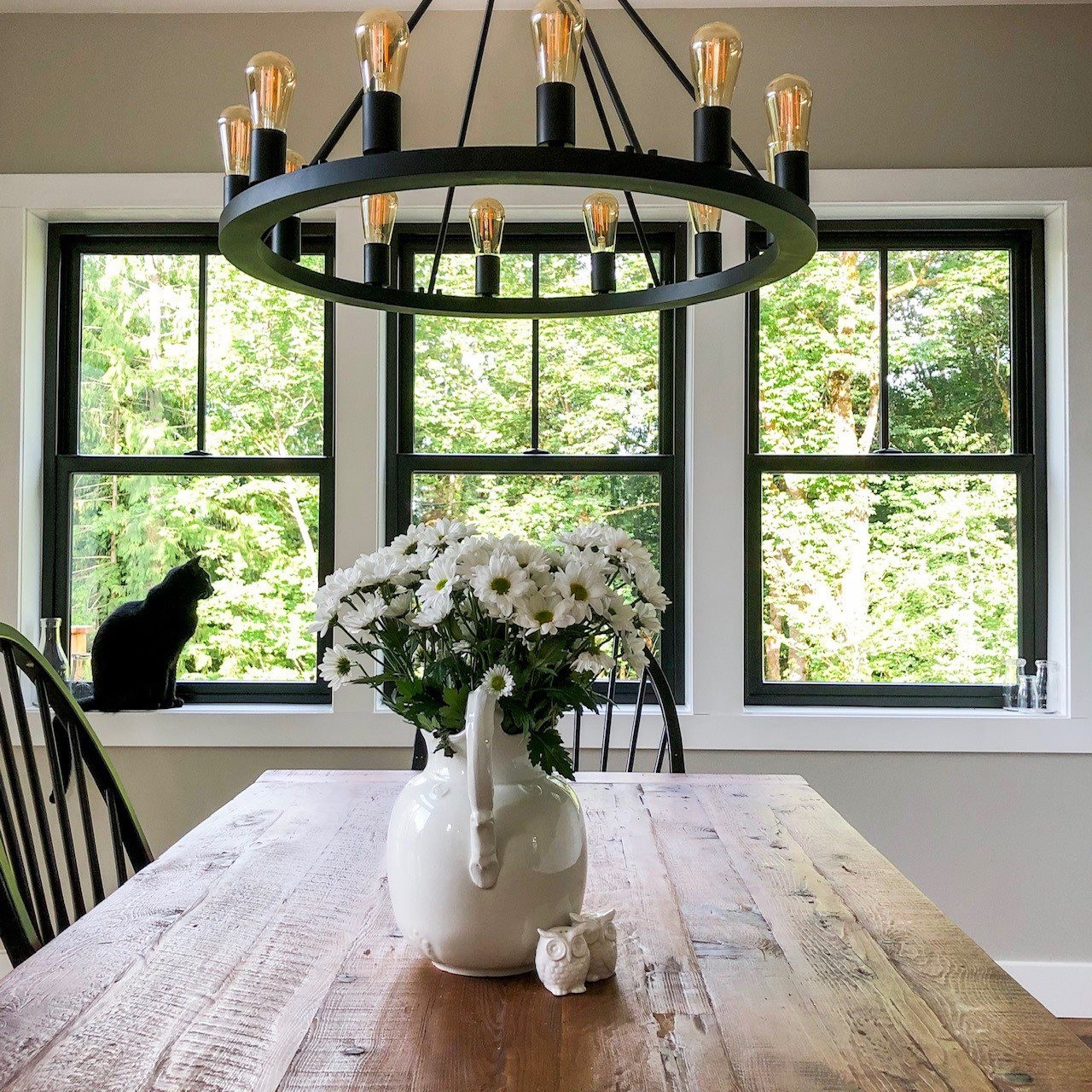 Style and function fuse for Liz Palmer, Blackberry Hill Farm in Carnation, Washington, who runs her business on the farm. "We used a lot of salvaged material in our house. Our bowling alley countertop, wormwood mantle, huge barn door (from a real barn!), and all of our interior doors are from a salvage yard," she says. With 48 windows in her home, the amount of light she gets impresses. "I knew I wanted black windows to contrast the white board and batten siding. I picked out many options and Andersen 100 Series had not only competitive pricing but lots of options and a true black color," Palmer stresses.
Andersen has high-quality windows in a variety of styles to fit any function and budget, making your dream farmhouse design a reality. Learn more at andersenwindows.com.