(BPT) – 'Tis the season to eat, drink and entertain. Whether you're hosting a smaller, more intimate gathering or throwing a grand festive soiree, don't stress about upping your holiday home décor game — a few small touches will go a long way. In partnership with Scotties Facial Tissues, interior designer and television host Genevieve Gorder is sharing five tips to help you prep for the holiday entertaining season.
1. Get cozy
Wintery designs from the Scotties x Genevieve Gorder collection.
It doesn't take much to add a splash of comfort to your home. "One of the easiest ways to make your guests feel welcomed and comfortable is by adding cozy touches, such as soft accent pillows or a throw blanket. Add an extra level of coziness — and cute, functional décor — to your space with the chunky cable knit tissue box from my Scotties x Genevieve Gorder winter collection."
2. Set the mood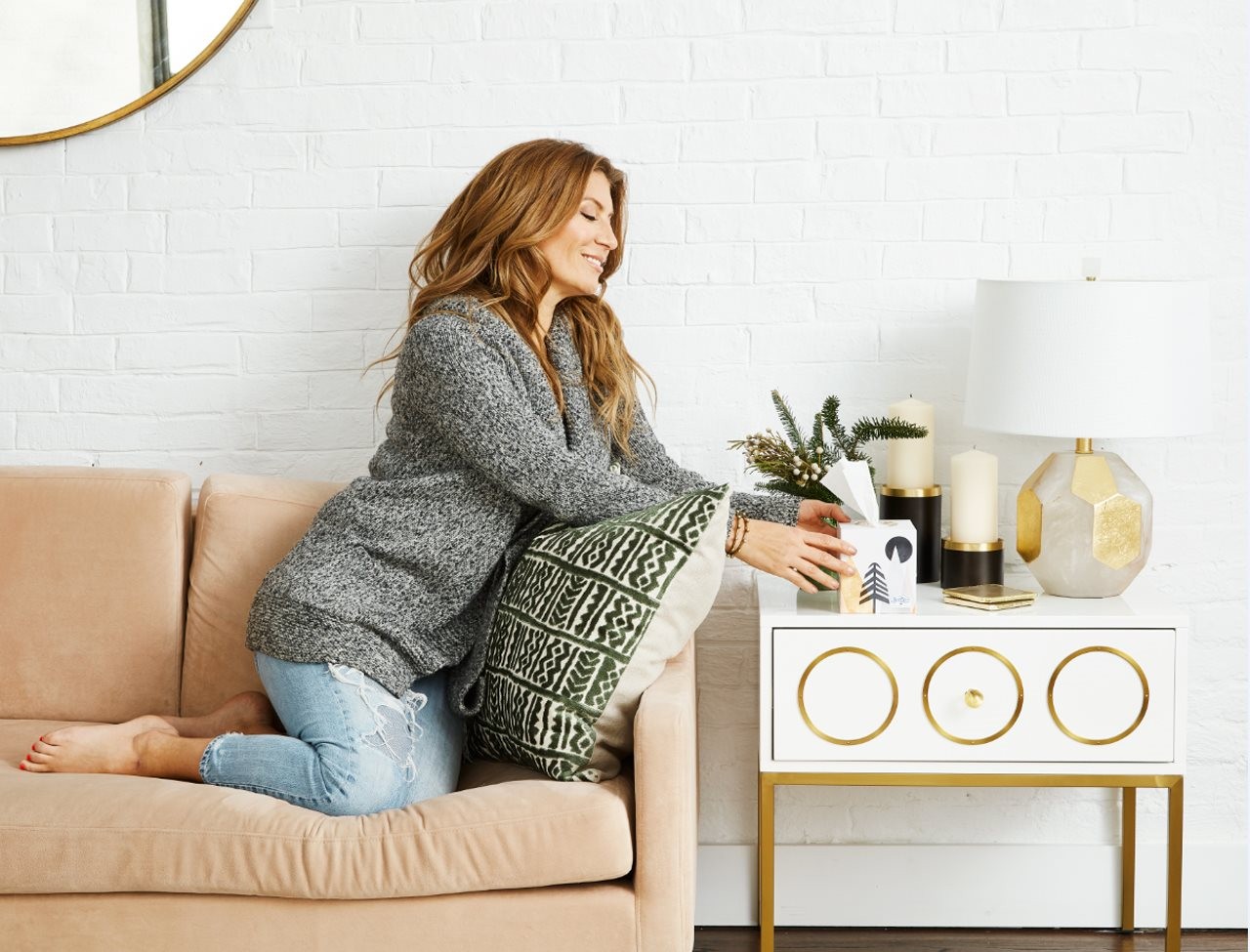 Classic white candles go with everything.
One of Genevieve's favorite ways to make a space ready for an impromptu or planned holiday get-together is by using candles to set the mood. "I keep a stash of plain white candles to put out and light whenever I am entertaining to instantly elevate the room."
3. Play with texture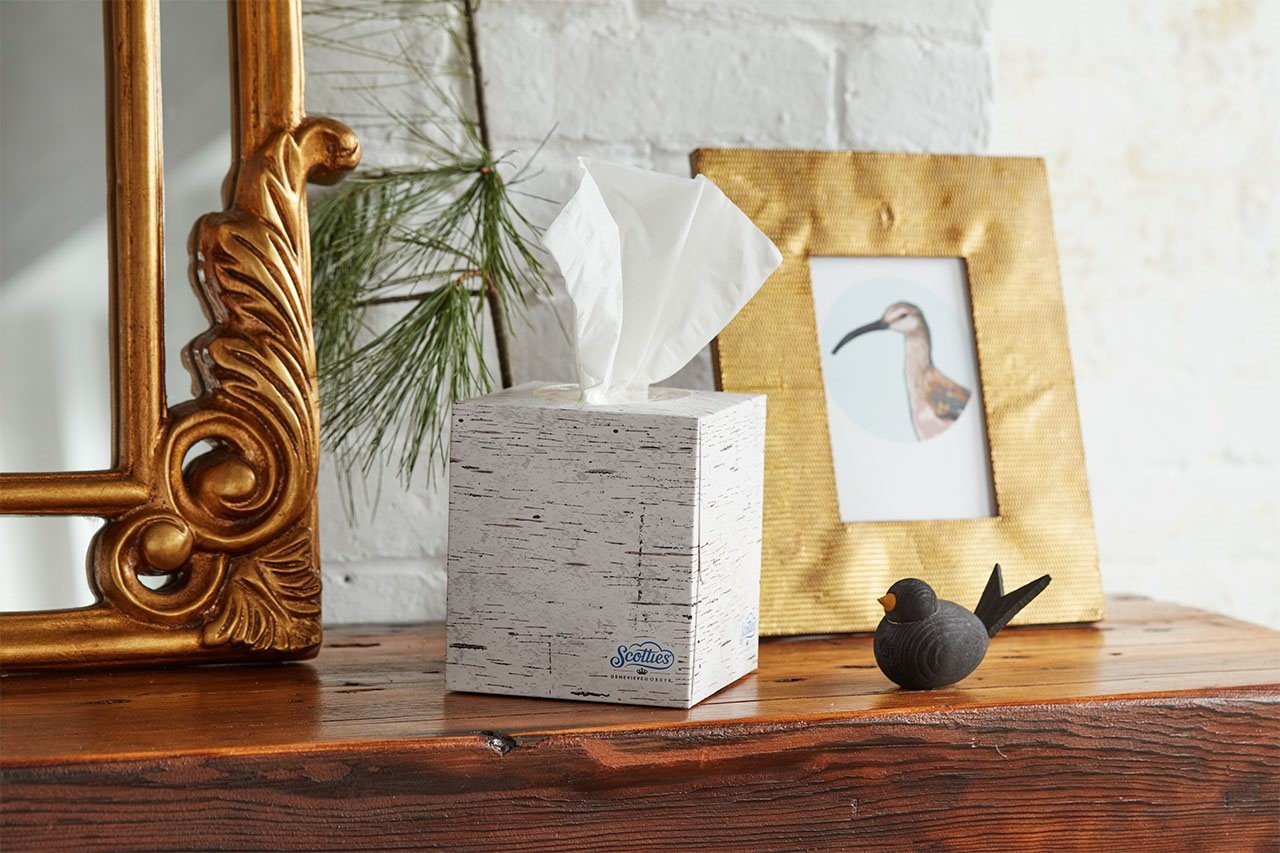 The Scotties x Genevieve Gorder birch box pairs perfectly with green firs.
Adding different textures to your décor is an easy way to make your entertaining space dynamic and fun. "I love to play with texture to create carefully curated moments that evoke coziness, style and beauty. Nothing makes it feel more like winter to me than birch wood, and birch wood pairs perfectly with green firs. They're both so symbolic of the season and can add gorgeous texture to anywhere in your home, from your fireplace to a bedroom. Don't be afraid to experiment with different size greenery so you can get the impact you're looking for."
4. Mix your metals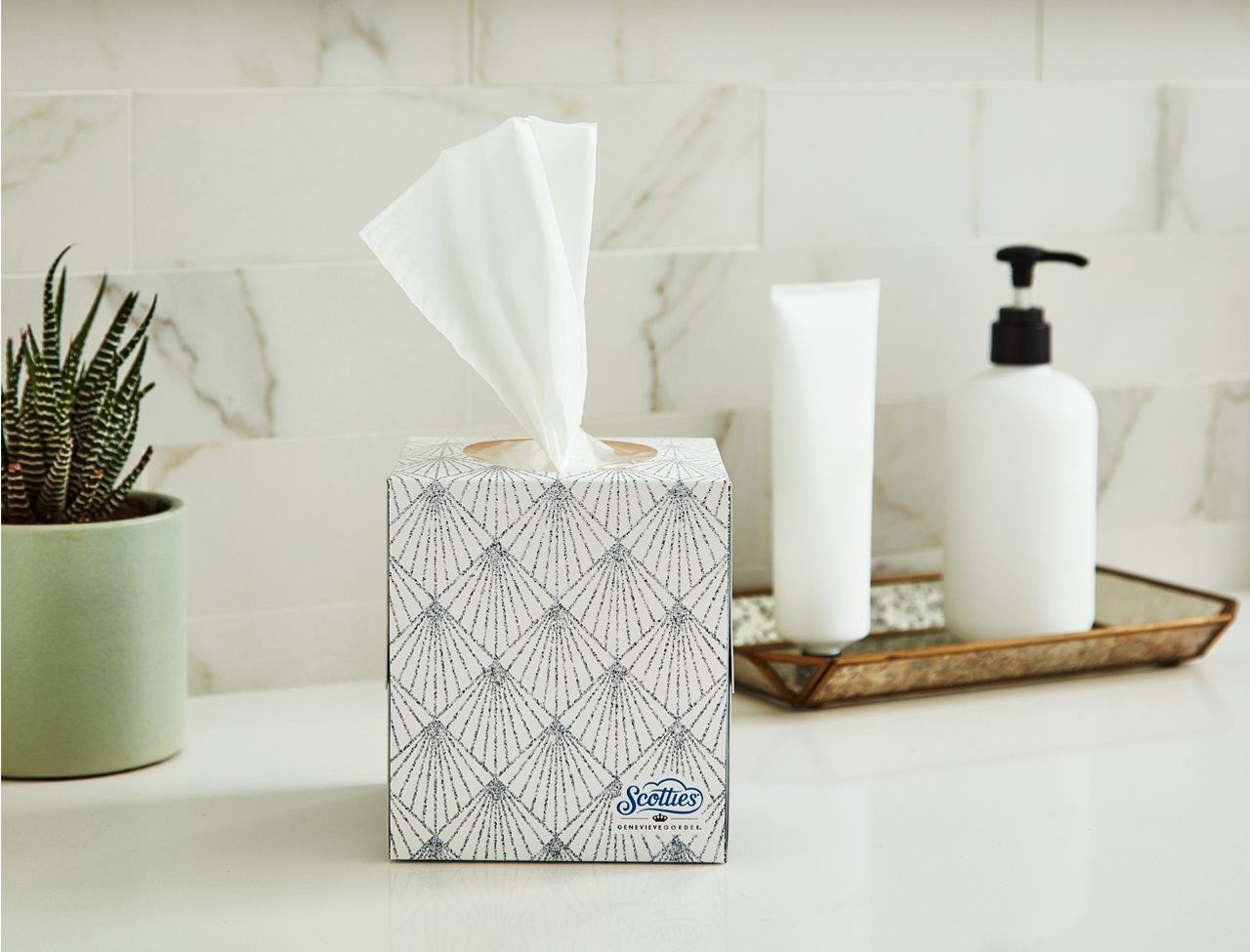 The Scotties x Genevieve Gorder silver box pairs great with gold metals.
"In design, the details are everything," says Gorder. "That's why I love to infuse gold and silver metallics into my home, especially around the holidays. Mixing metals — whether with Christmas tree ornaments, dinner settings, or tissue boxes — is a simple way to add interest and glitz with little effort and a big impact."
5. Keep it subtle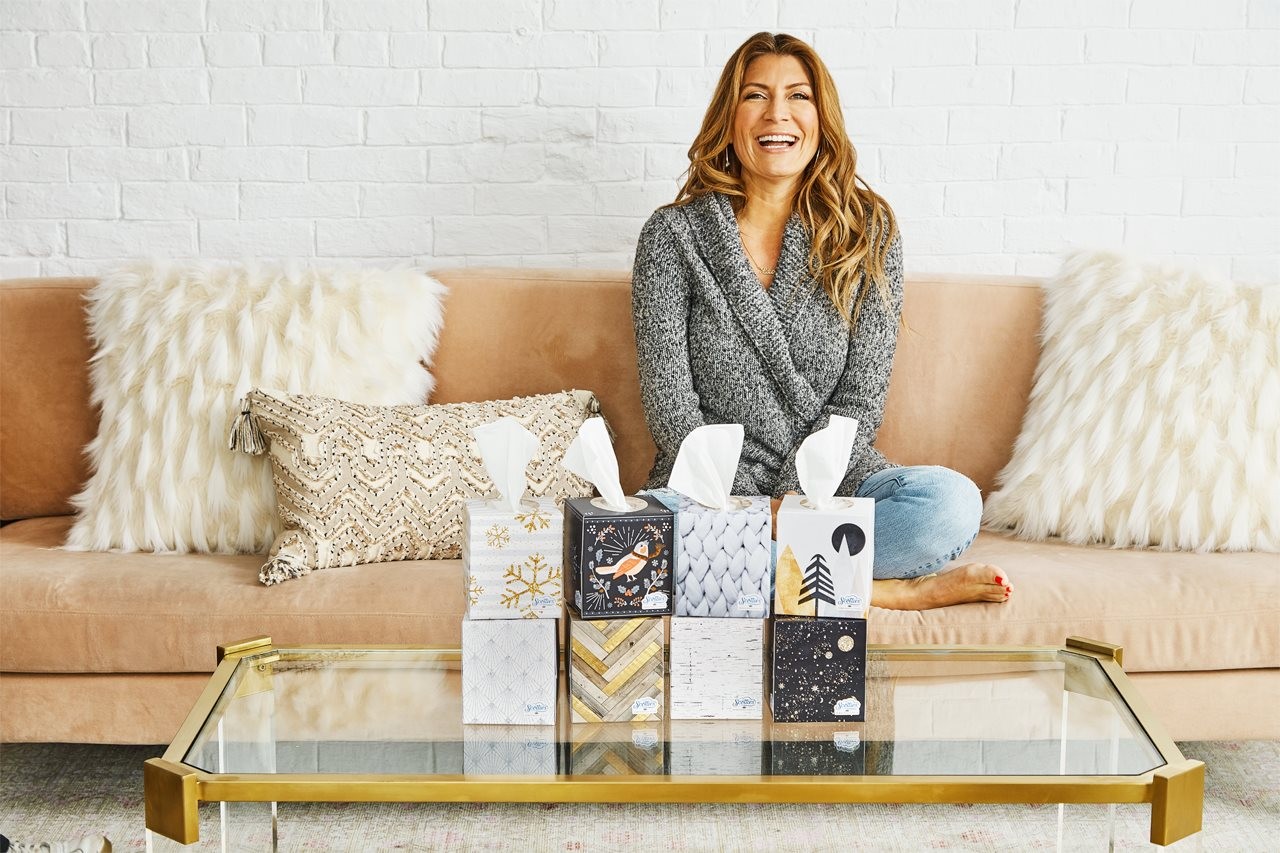 The Scotties x Genevieve Gorder winter collection.
So you don't have to take down all your décor come January, incorporate ways to add splashes of winter accents throughout your holiday items. "Consider decorating for winter instead of just for the holidays," says Gorder. "The key is being subtle. Find accessories and decorations that create the idea of winter without being too obvious."
For more home inspiration, instant savings on the Scotties x Genevieve Gorder winter collection and where to find it, click here.