(BPT) – Hardwood kitchen cabinetry gained popularity in the 1980s, and demand for the versatile material has continued to grow since. "Hardwood cabinets and built-ins fit into any style of kitchen, from rustic farmhouse to sleek modern high-rise," says Linda Jovanovich, of the American Hardwood Information Center. "Savvy designers and homeowners are using such classic woods as oak, walnut, cherry, and maple — along with less-expected varieties like hickory and cypress — to bring inviting warmth and interesting texture to their kitchens. That hardwoods are durable and will probably last for many years only adds to their appeal." Here are five inspiring examples of what Linda is talking about.
1. Natural Rustic Hickory and Painted Maple
Photo courtesy Images by Lisa

Natural rustic hickory wall cabinetry with a clear-coat finish brings a real country vibe to this Postville, Iowa, kitchen — a good thing since it's an addition to a real farmhouse. By surrounding the characterful wood with a neutral palette — white subway tile, pale gray painted maple island — the designer, Lisa Hinzman of Forever Cabinets by Kendrick, lets it shine.
2. Light-stained Walnut and Painted Poplar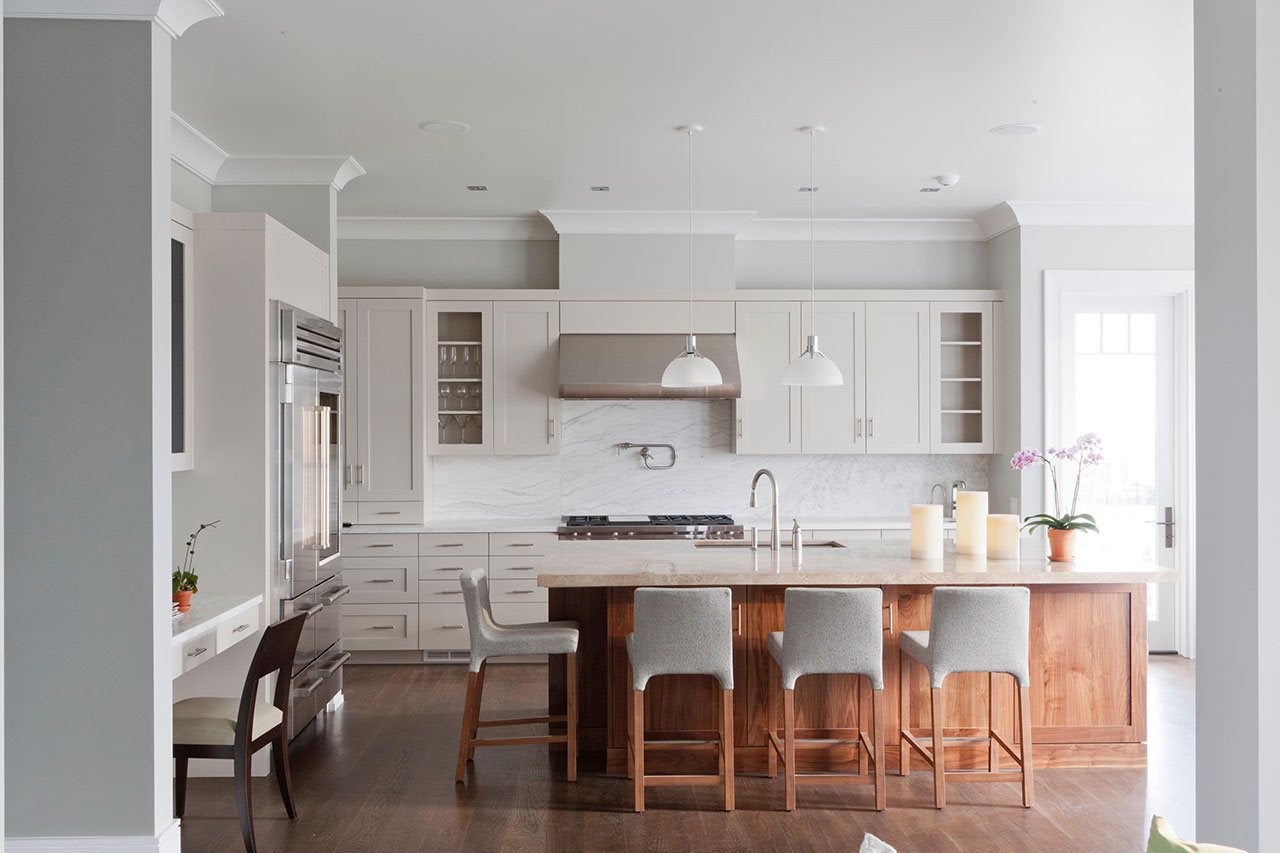 Photo courtesy David Gilbert

In Southampton, New York, designer Laura Bohn specified walnut for the kitchen floor and island but finished the latter in a lighter stain, so it stands out like a piece of furniture. The rest of the space is a serene composition of subtle colors: The walls are pale gray, the wall cabinets a putty tone rather than white, which would be too severe.
3. Painted Maple and Black Granite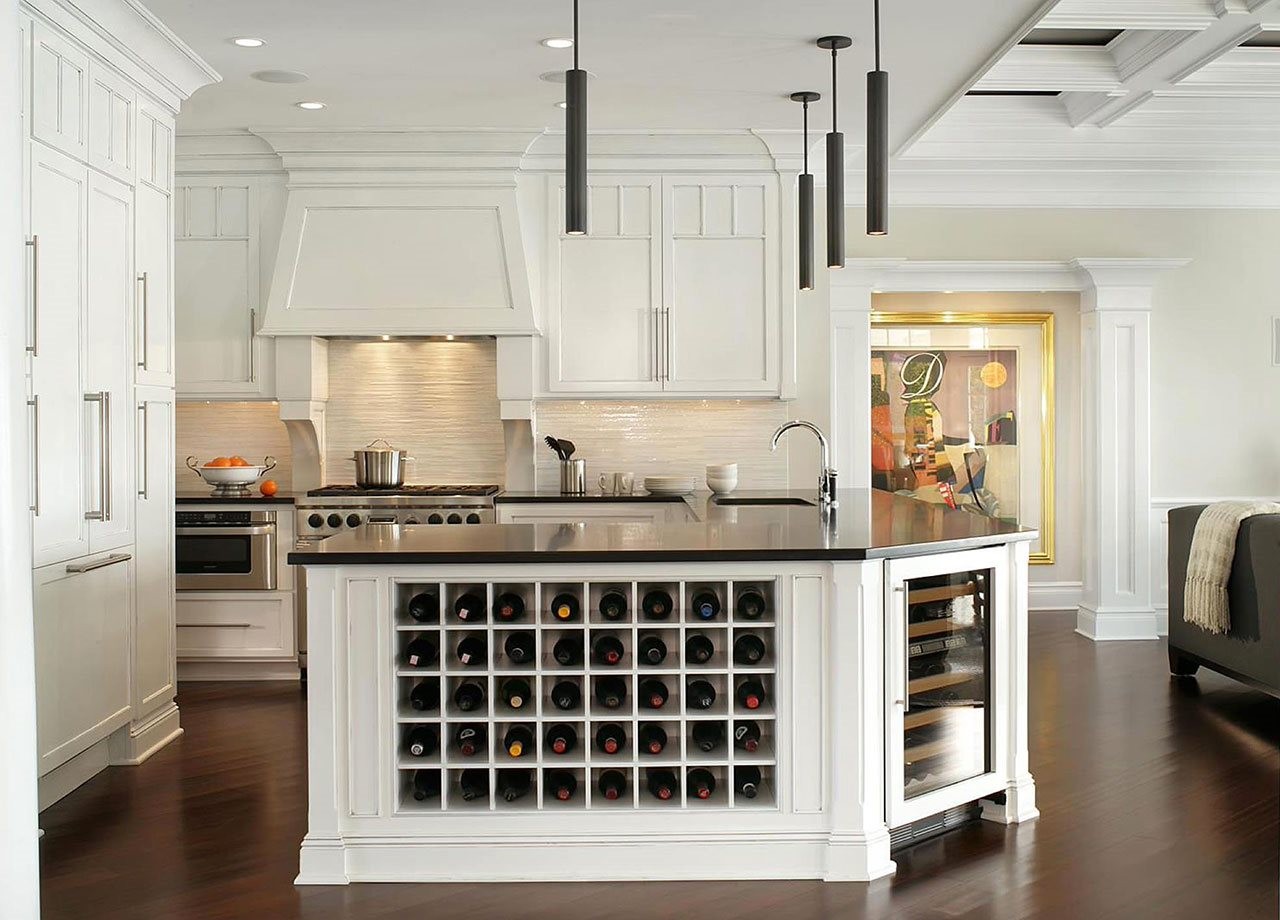 Photo courtesy Peter Rymwid

Designed by Ivee Fromkin of I Fromkin Interiors, the kitchen in a Monmouth, New Jersey, beach house features an island with under-counter cubbyhole wine storage and a glass-door wine refrigerator. The maple cabinetry is painted white and the countertop is honed black granite — a crisply tailored look that helps integrate the kitchen into the living area it abuts.
4. Cherry and Oak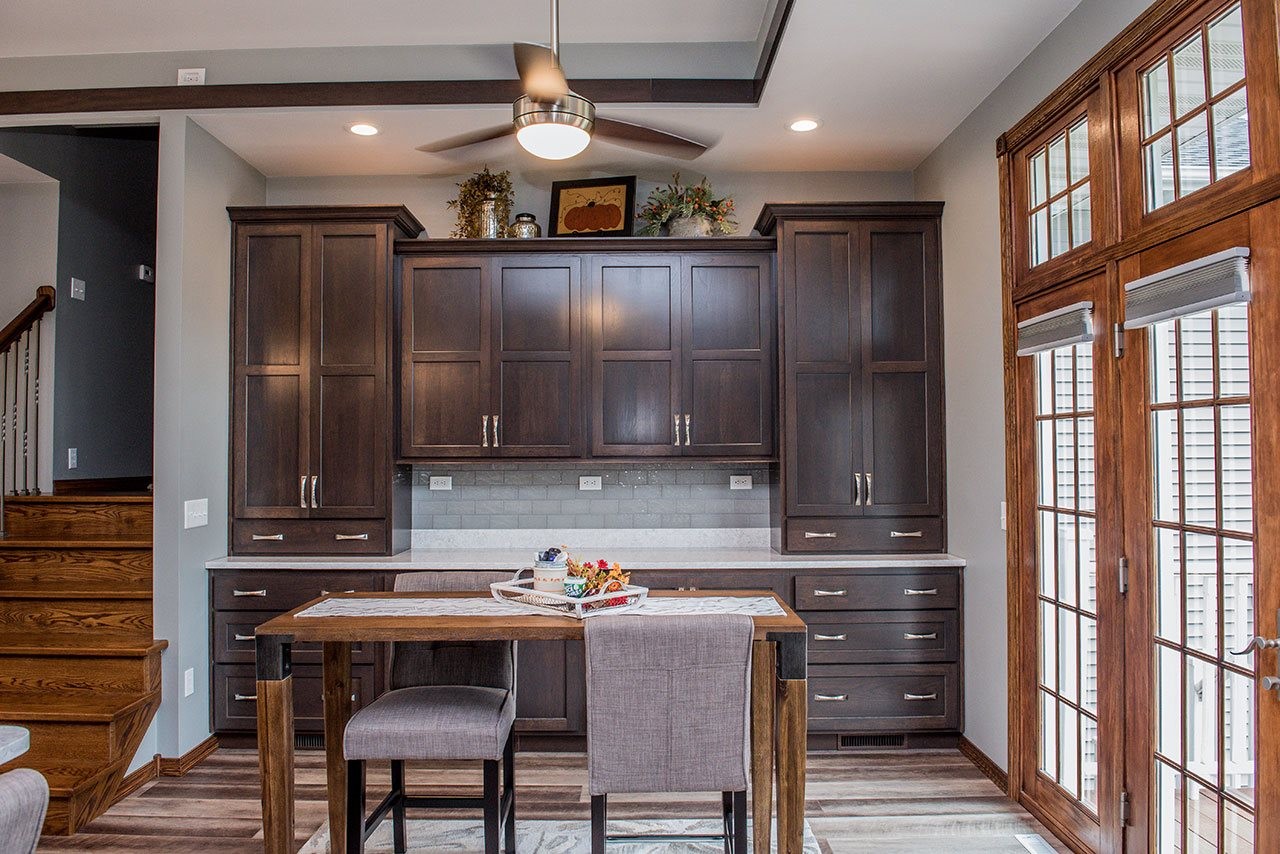 Photo courtesy Images by Lisa

In Farley, Iowa, another kitchen renovation by Lisa Hinzman of Forever Cabinets by Kendrick features an entire wall of built-in cherry cabinetry with polished-metal hardware and a celadon subway-tile backsplash. Designed for entertaining, the handsome unit has been finished with a dark custom stain for contrast with existing oak millwork on the stairs and French doors.
5. Walnut, Blackened Steel, and Marble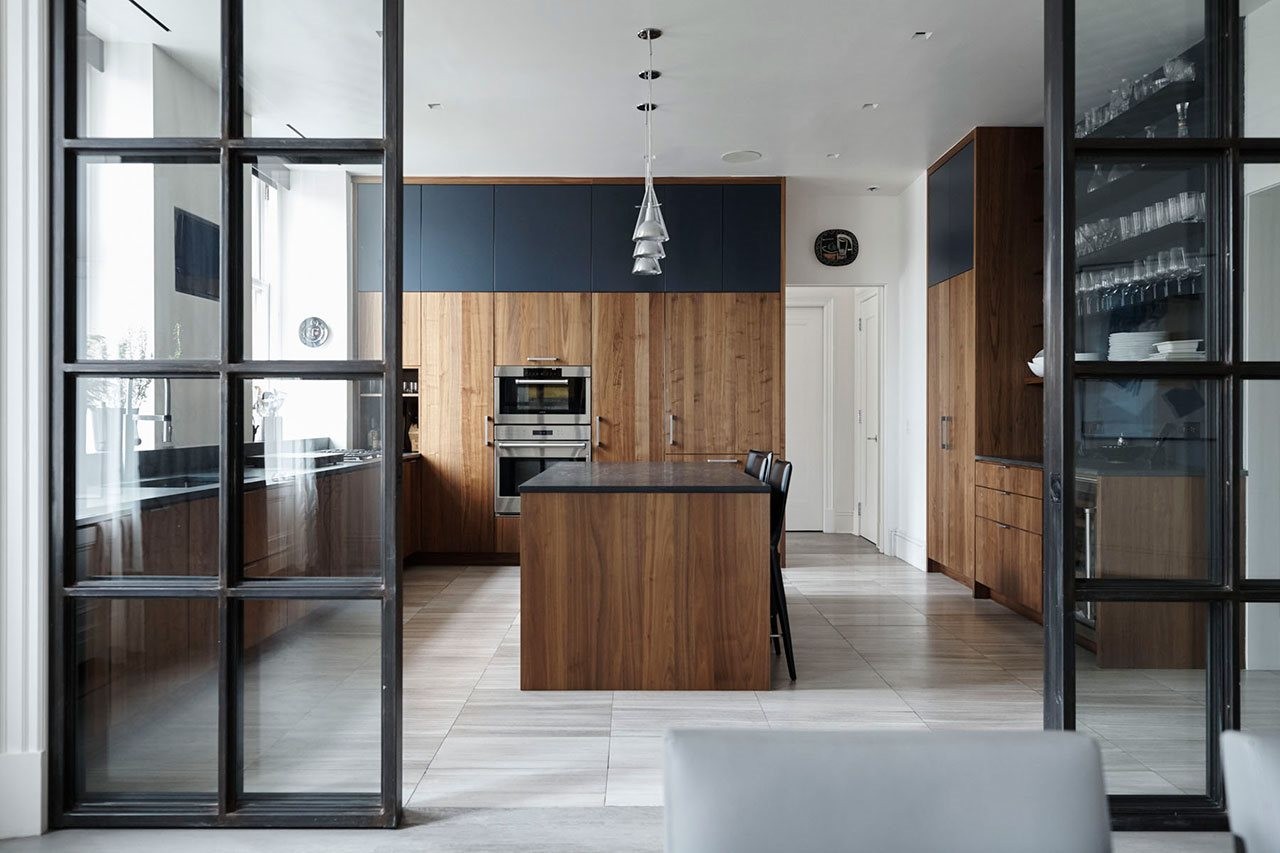 Photo courtesy Henrybuilt

Created by Henrybuilt kitchen systems for the renovation of a high-ceilinged apartment in a historic building in Manhattan, these simple and elegant walnut cabinets allow the natural beauty of the millwork to take center stage. Blackened-steel French doors, dark granite countertops, and pale-gray marble flooring complete the look. Visit www.hardwoodinfo.com for more ideas and information about creating stylish kitchens with hardwood.