Most of us have trouble renovating our smaller areas throughout the house, especially the bathrooms. Aubrey Yandow of
The Coastal Confidence
was able to maximize the smaller bathroom in her house with the help of some products from The Home Depot and transform it into the dream bathroom she's always wanted.
Today I'm so excited to share how I maximized minimal space during our colonial bathroom renovation, and it's all thanks to The Home Depot!
For the last six months, my partner Matt and I, have renovated several rooms in our fixer-upper. As first time buyers, our goal was to make our house a home! Now, looking back over our time renovating, we both agree our bathroom had the most dramatic transformation!
The Before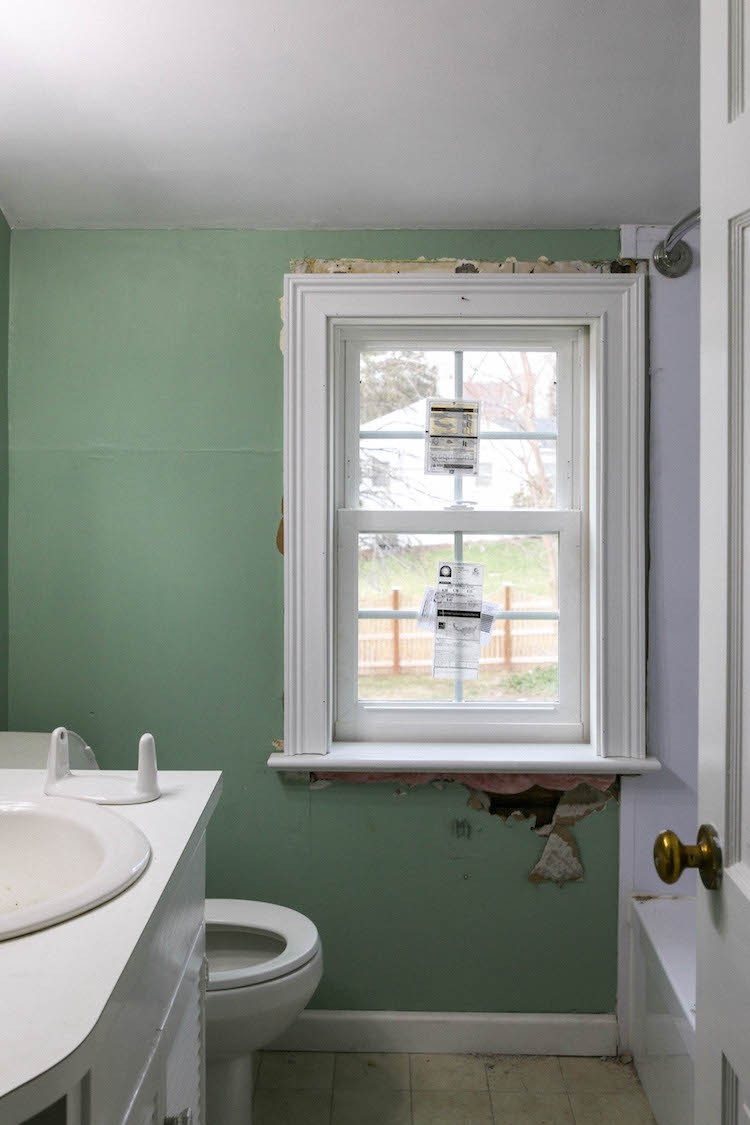 Before we started on this project, we had a few obstacles to tackle. We had to work with the petite size of the space, research options for our low ceilings, and we had to decide what to do with the original bathtub.
When we learned the tub needed replacing, we had to think outside of the box. We ordered this mini clawfoot tub in polished chrome. Our new mini clawfoot tub maximizes space and brings character to the room! To keep our space crisp and clean, we ordered the rest of our fixtures in chrome. If you're renovating or just looking for that special piece, The Home Depot has hundreds of options to fit your space, style and budget.
The biggest space saver came when we ditched our clunky cabinetry and added a pedestal sink. The pedestal sink creates enough space for our guests to comfortably get changed and stay organized while visiting.
We also maximized minimal space by transforming our linen closet. By adding shelving for towels, we maintained style and function. Which is exactly what towels are used for in our home – practicality and decor!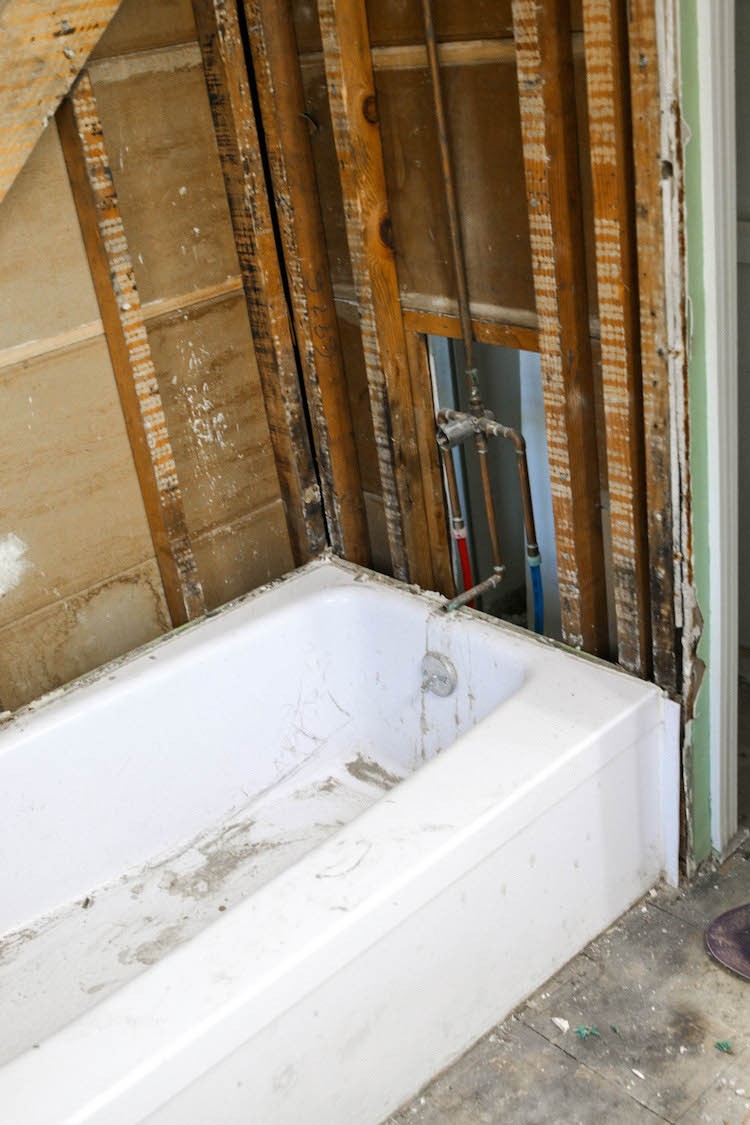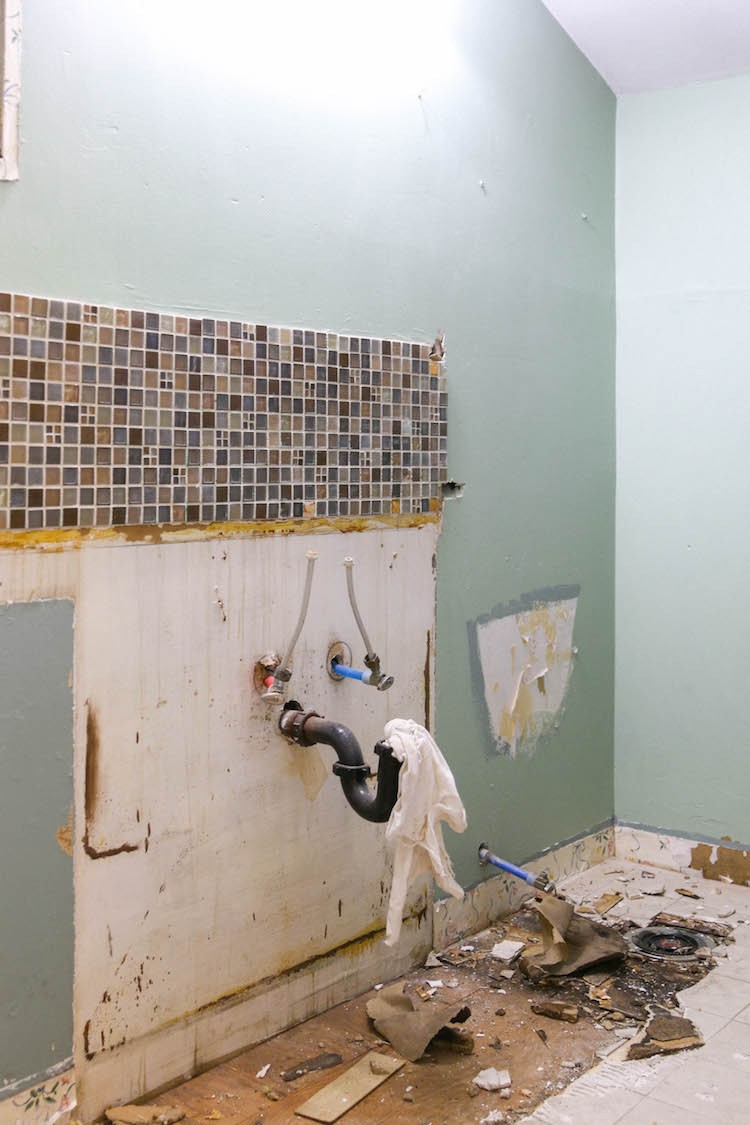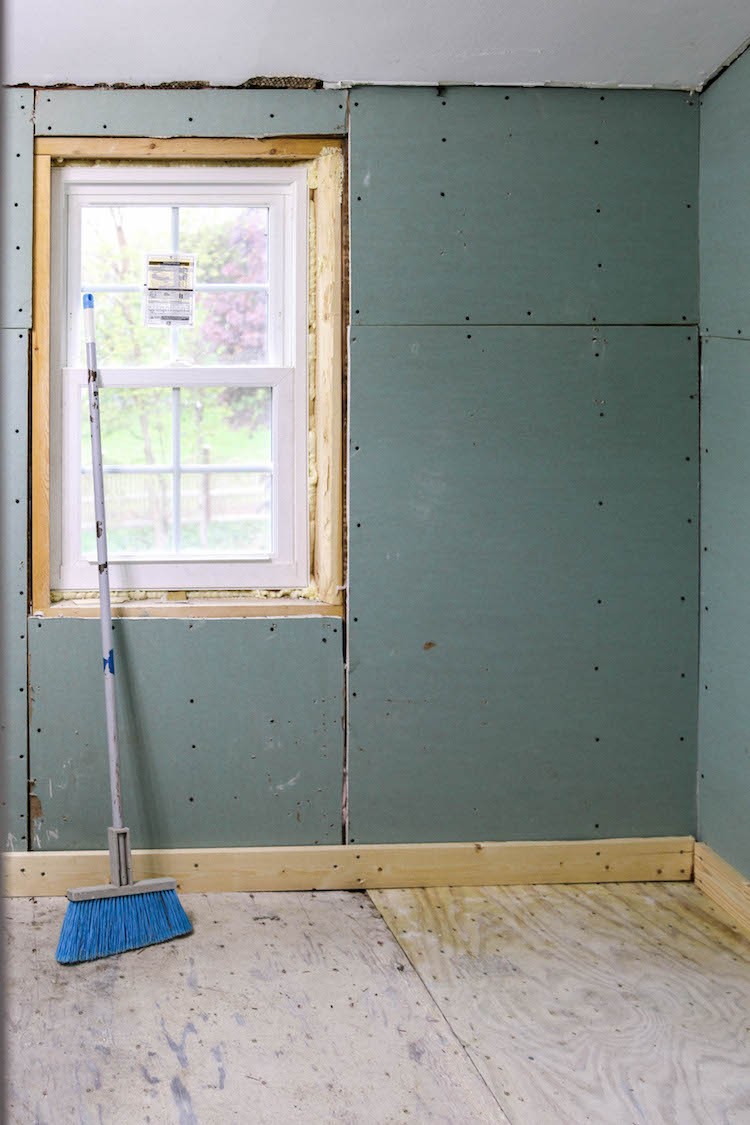 After solving the lack of space obstacle, it was time to consider ways we could make the ceilings feel and look taller. After installing and waterproofing nickel gap boards, we created visual length by painting the boards with vertical strokes. The clean wall design gives the room colonial character and the illusion of height it desperately needed!
Practically overnight, this space went from being my least favorite room in our house to my absolute favorite flip! I'm very grateful for the opportunity to partner with The Home Depot.
Our Shopping List
To update your space with a New England colonial aesthetic, scroll through our cart list from The Home Depot:
The After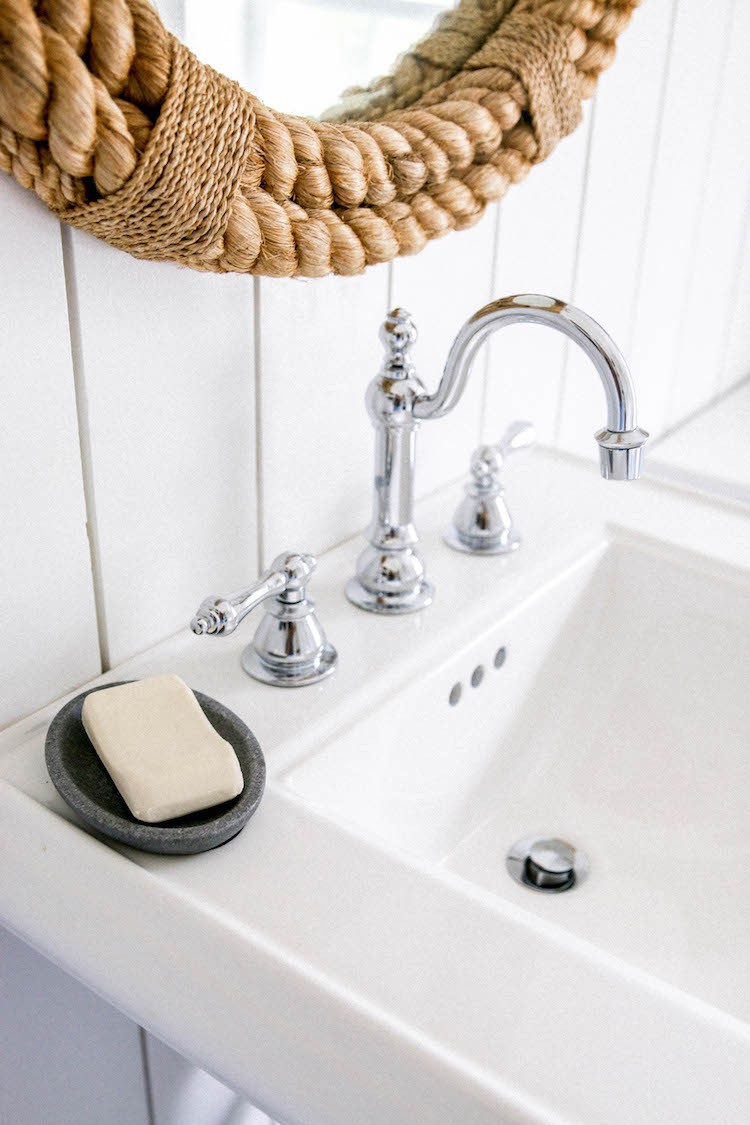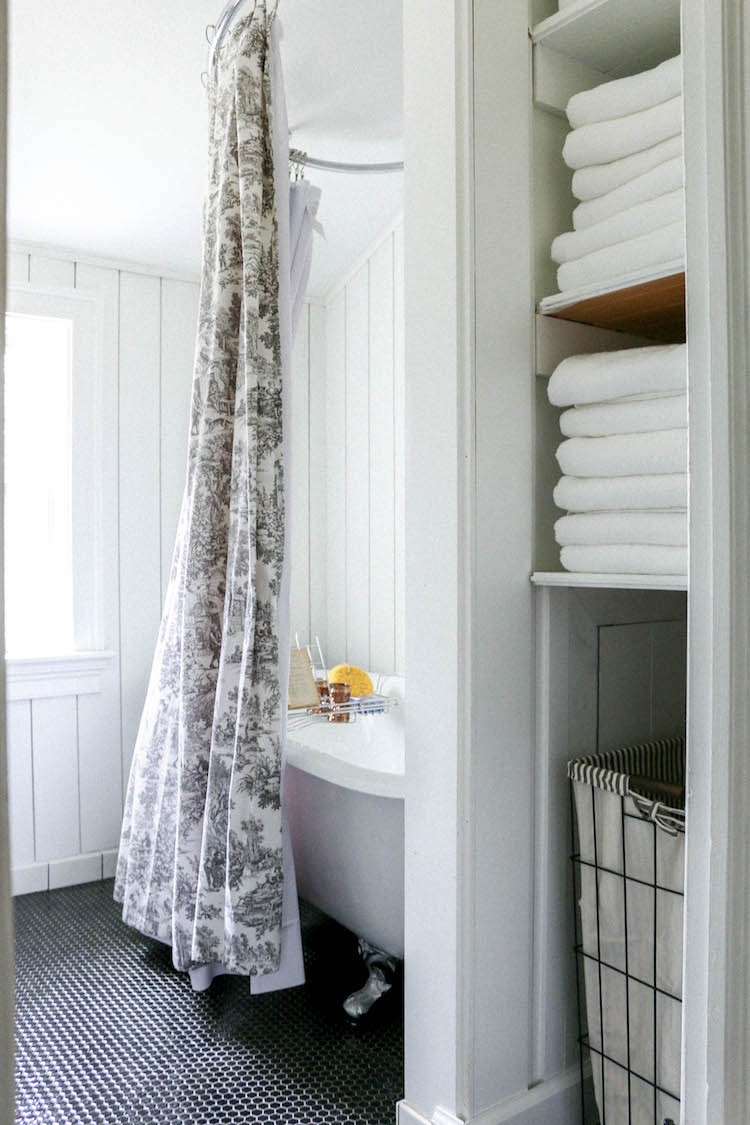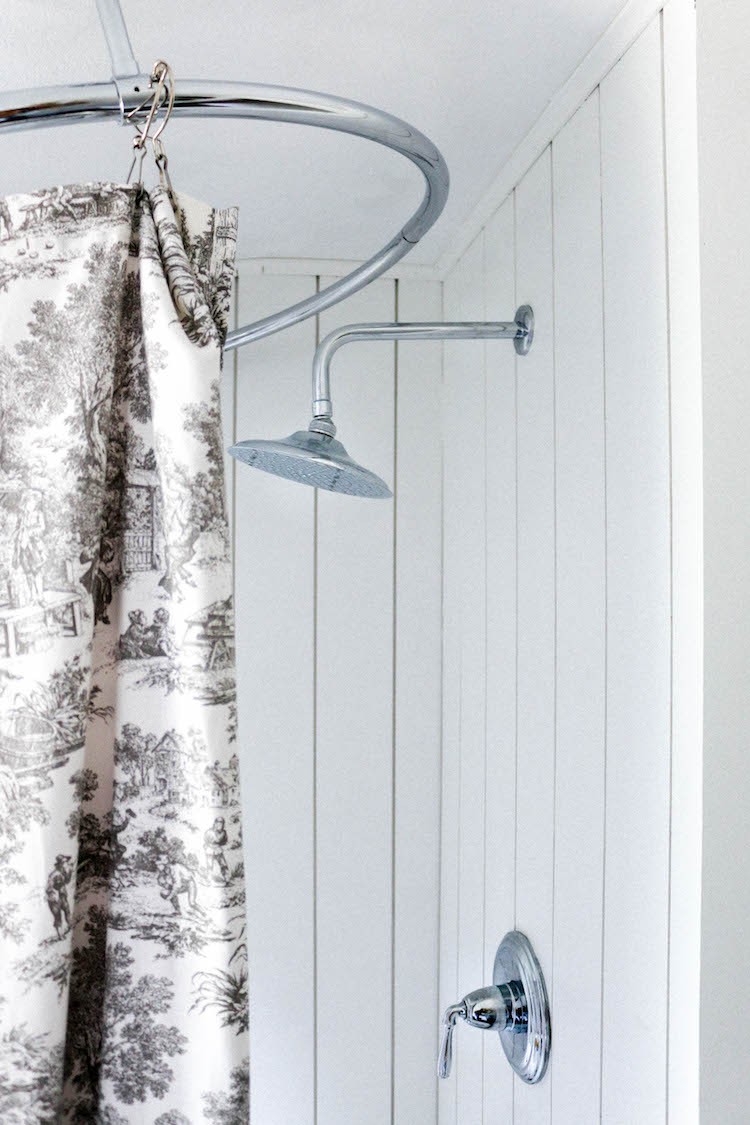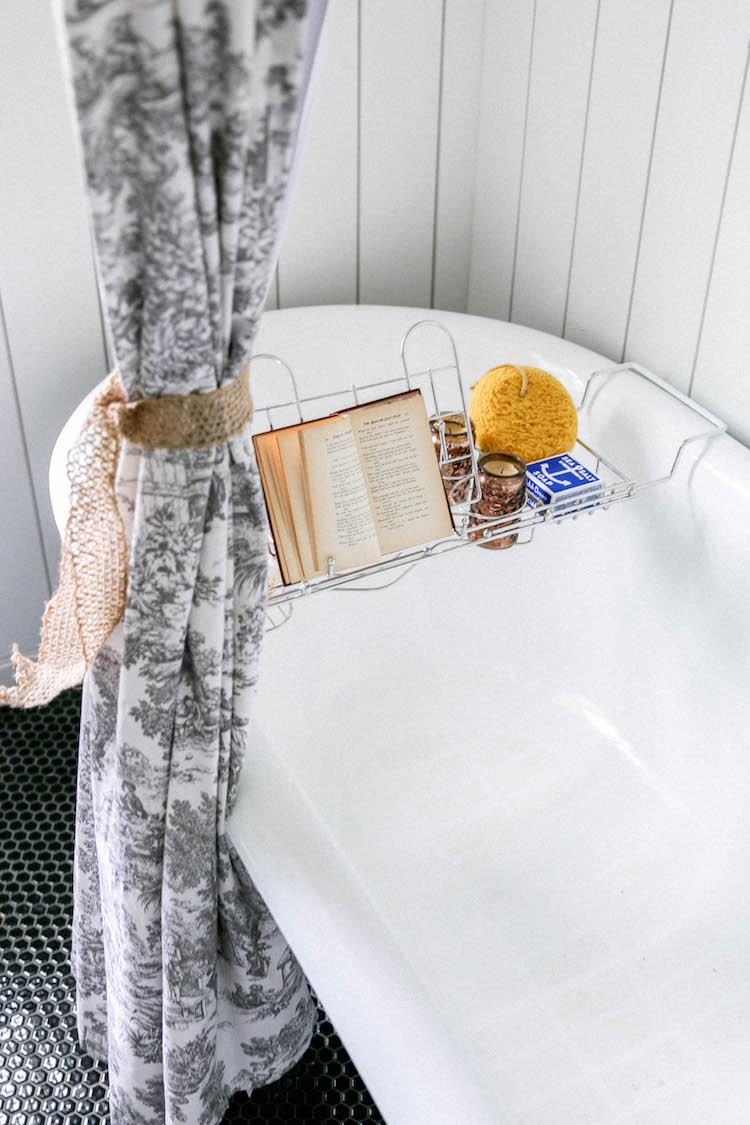 You can see our full list of tools for demoing in a previous blog post, here.
We hope this post inspired you to think outside of the box when maximizing value and character out of any sized space!
The post A Colonial Bathroom Renovation Maximizing Small Spaces appeared first on The Home Depot Blog.