Meghan Basinger
wanted to give her daughters a winter wonderland this holiday season. By partnering with The Home Depot, she was able to create a magical space for her girls, all while keeping a simplistic look that matched her classic style.
A Winter Wonderland for The Girls
Hi there! Meg Basinger here, interior designer and mom of two beautiful, Frozen-obsessed little ladies. When November rolled around, we started brainstorming Christmas decor ideas and our girls. Bauer and Kingsley led the charge by prancing around in their Elsa dresses 24/7. The designer in me cringed at the thought of a room that was too heavy on one theme, but the mom in me wanted to create something fun and magical. We landed on a winter wonderland that was worthy of the snow queen, but in shades of white that speak my love language.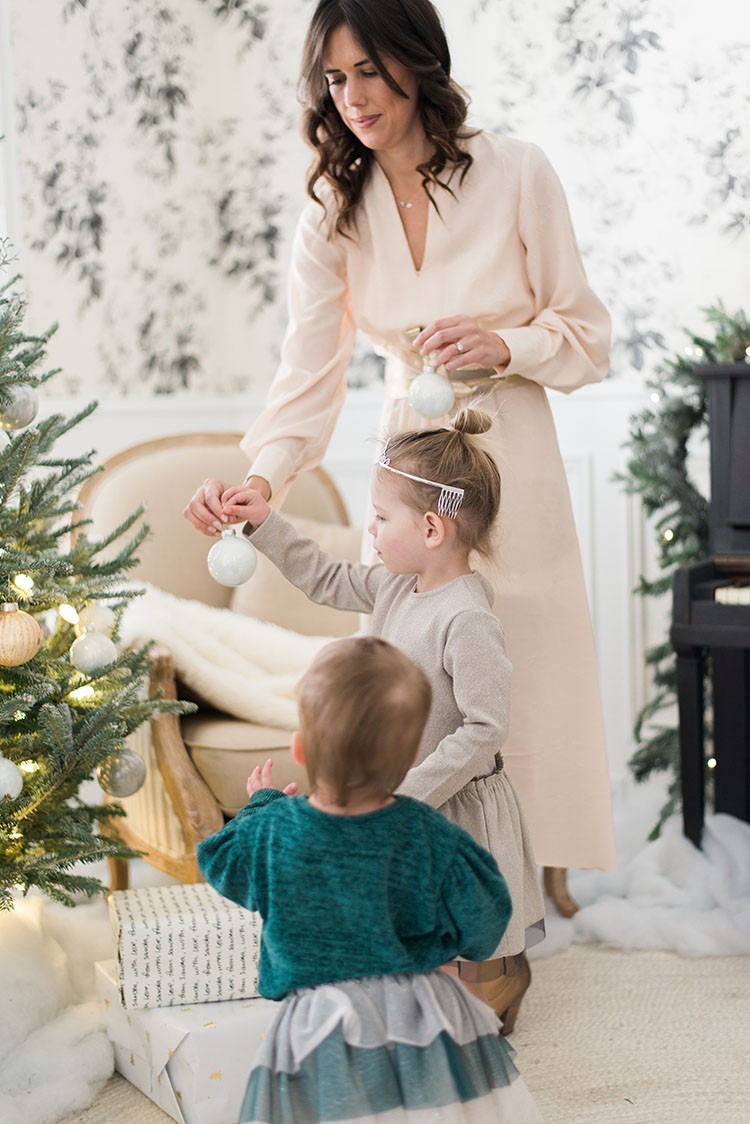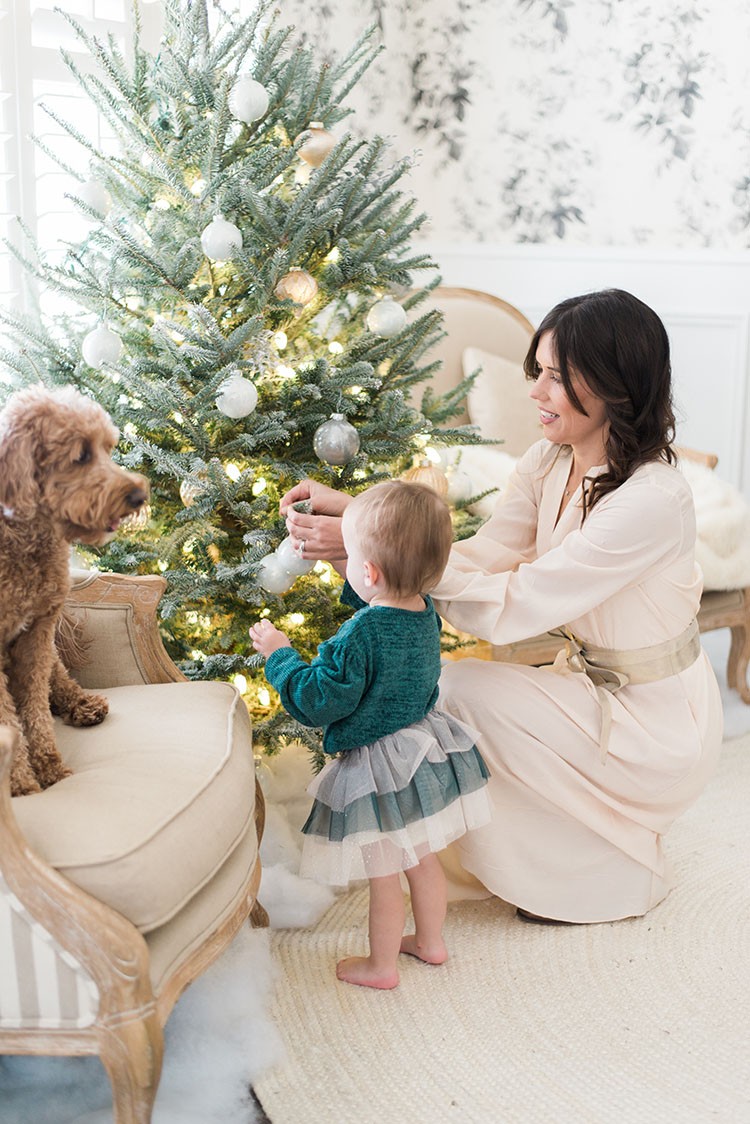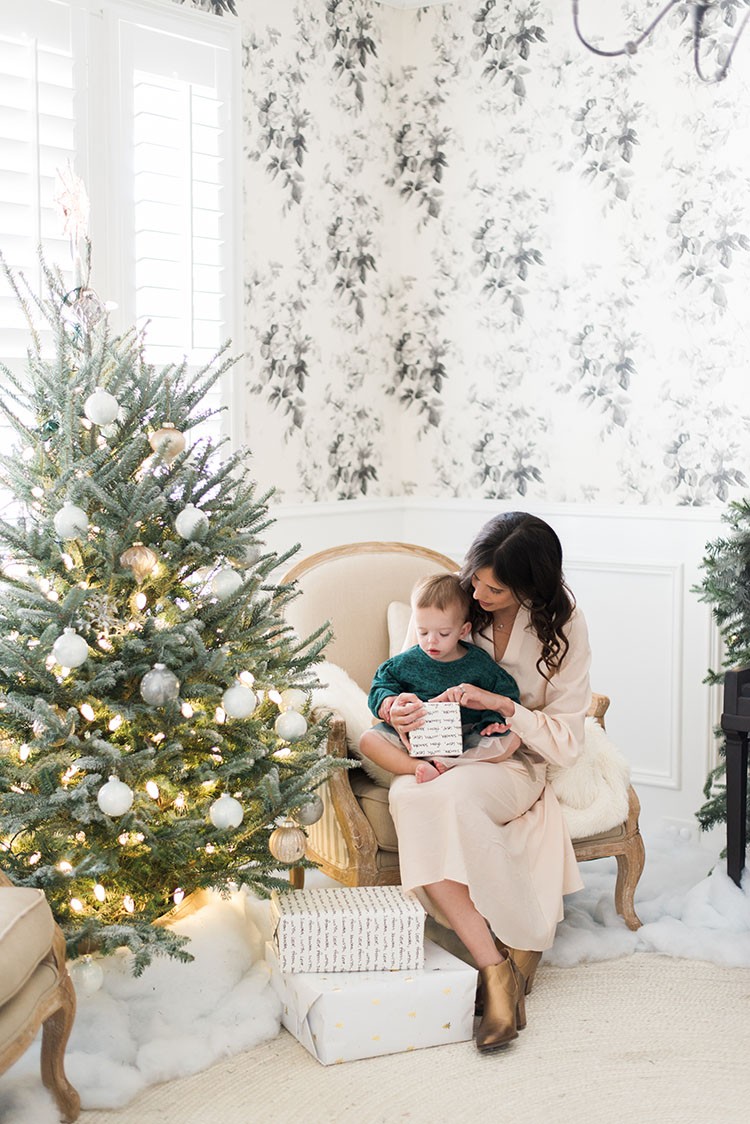 I should preface this with, I'm a "less is more" kind of girl. I think decor should be simple and minimalistic and that philosophy carries into how I dress our rooms for the holidays.
Our not-so-formal living room is home to our piano and where the girls like to dance and sing, so it was the perfect room to give some Christmas cheer.
I started with greenery. Tree, garland and wreaths, oh my! This was our first year ordering a tree online with The Home Depot (we usually make the trip to their stores!). I didn't know what to expect, especially when the box was delivered and appeared rather thin. But when my husband, Kelly, opened it up, the tree brought all the holiday magic we needed to kick this room off.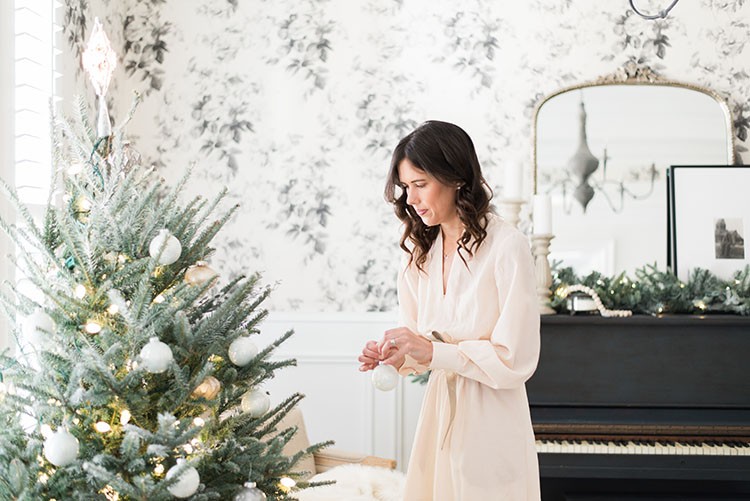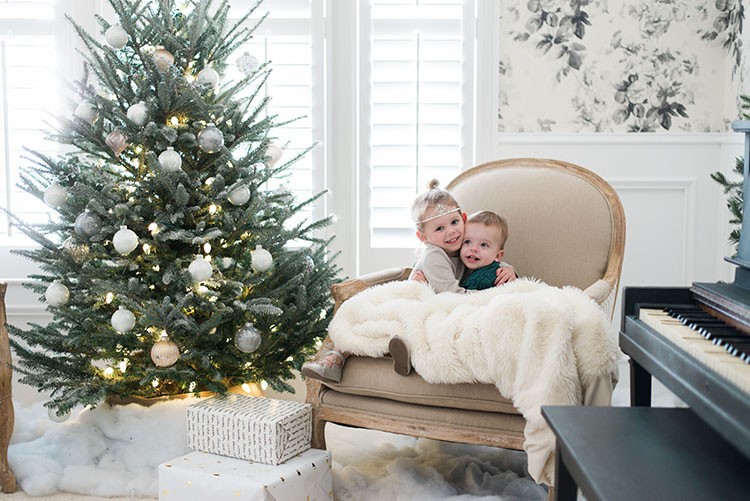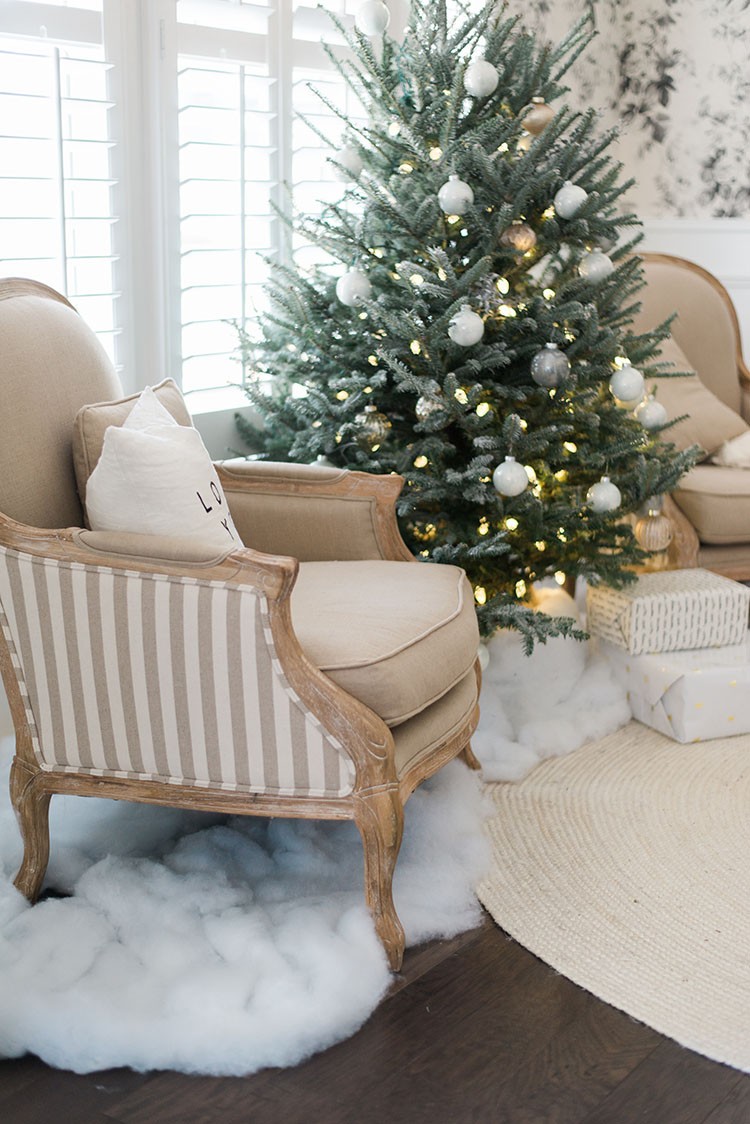 Next up, garland. Our piano is a family heirloom and I knew I wanted to drape it with the most beautiful garland. We added a matching strand over our cabinet and opted for a pre-lit option. The garland was easy to shape and looks like the real deal, minus the mess! We also ordered a coordinating wreath and centered on the cabinet.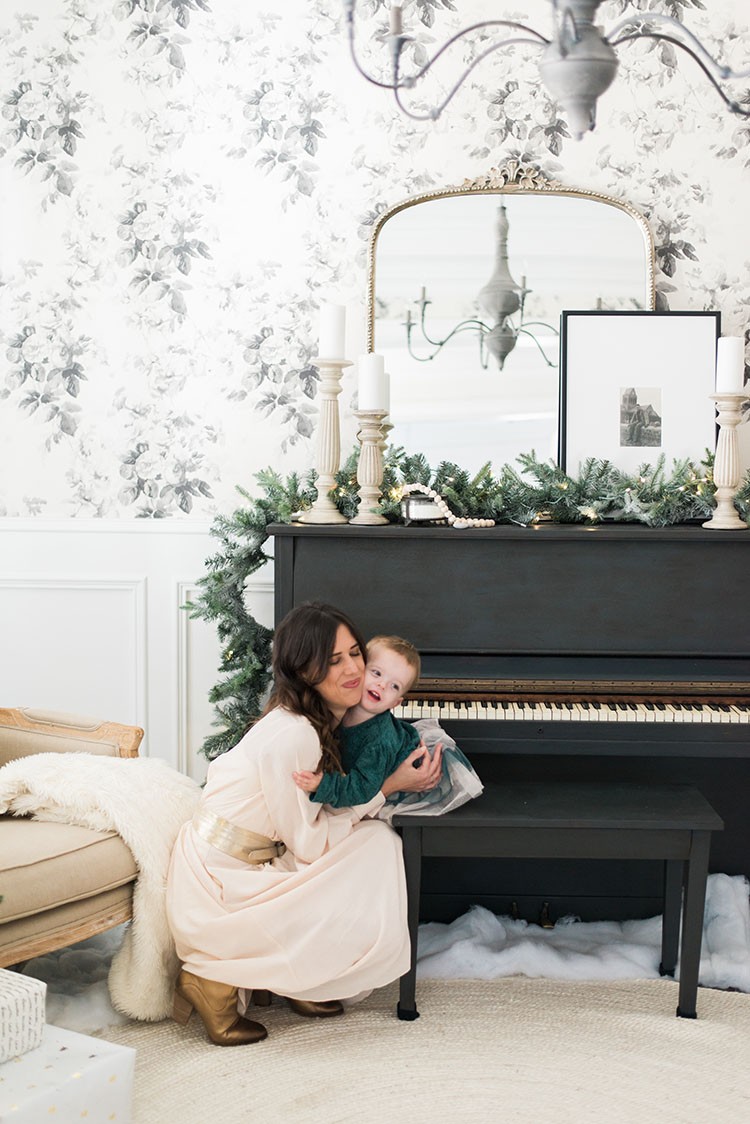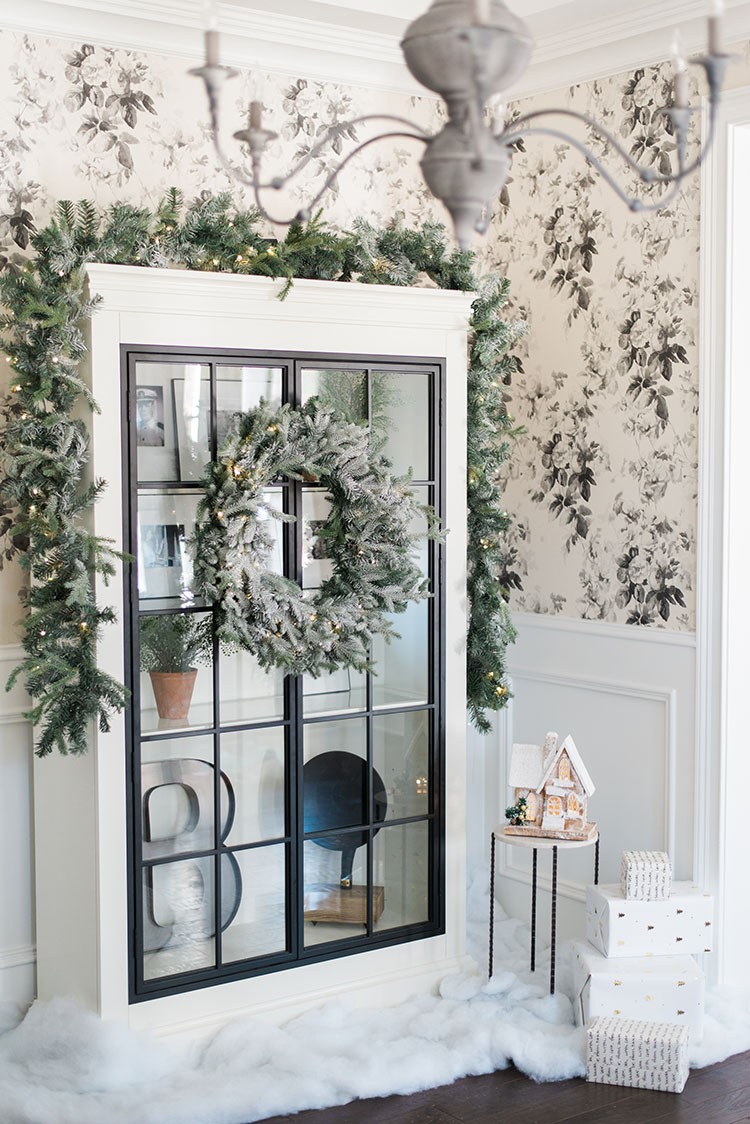 Choosing decor for the tree was a breeze. I was so overwhelmed by the selection of white, silver and gold ornaments The Home Depot had to offer. So much so, that I ordered way too much and had to return half of it. I got heart eyes for every ornament in that color palette and needed a 12-foot tree to match. Next year! If you've ever decorated a tree with a toddler, you know you have to decorate it twice. Once with them. And then again to spread the ornaments out beyond the lower quarter of the tree.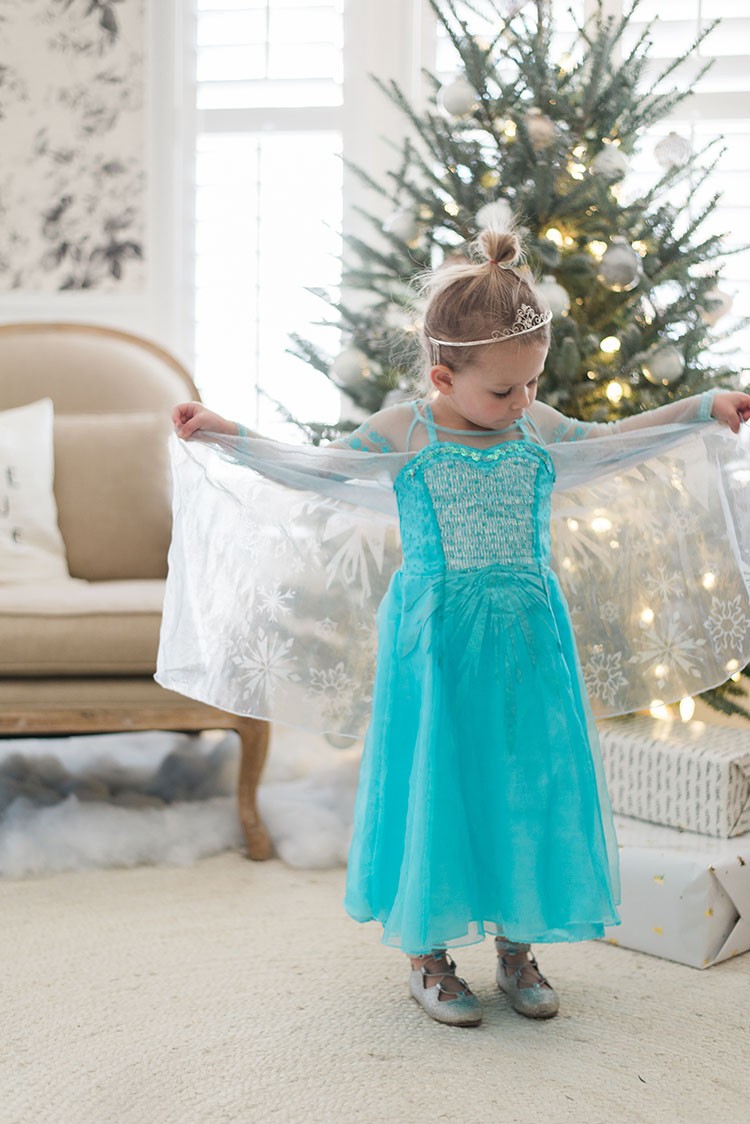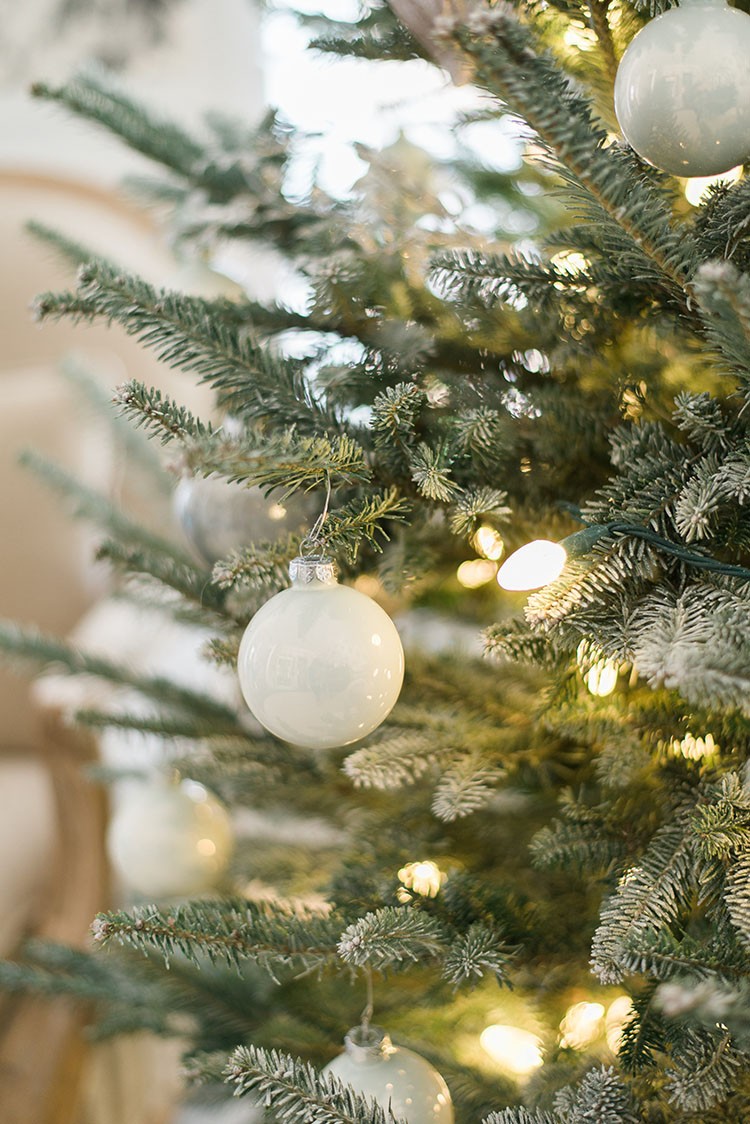 This was my first year using a tree collar vs. a skirt and I'm in love! The burlap collar blended so well with the room's existing decor.
It's all about layering different textures and heights when styling shelves…or in this case, a piano. Weathered-white candle holders were the perfect addition to mix in with the garland. Plus, these candles can be part of our decor year-round since they don't scream "Christmas!"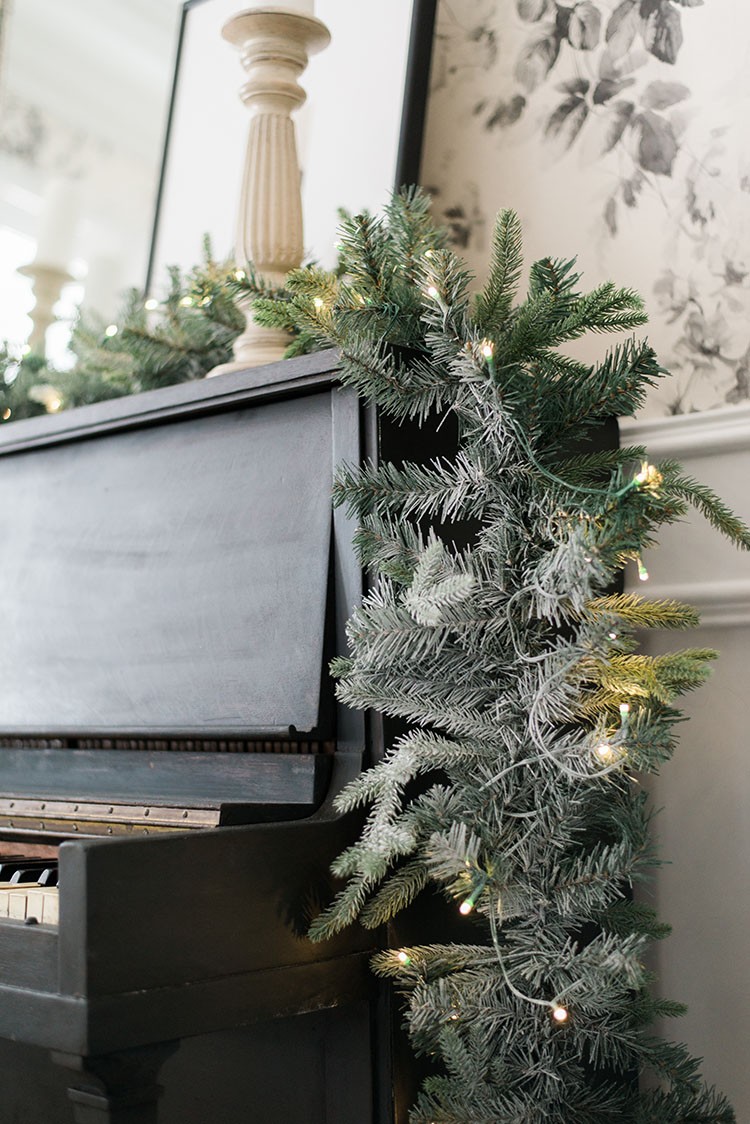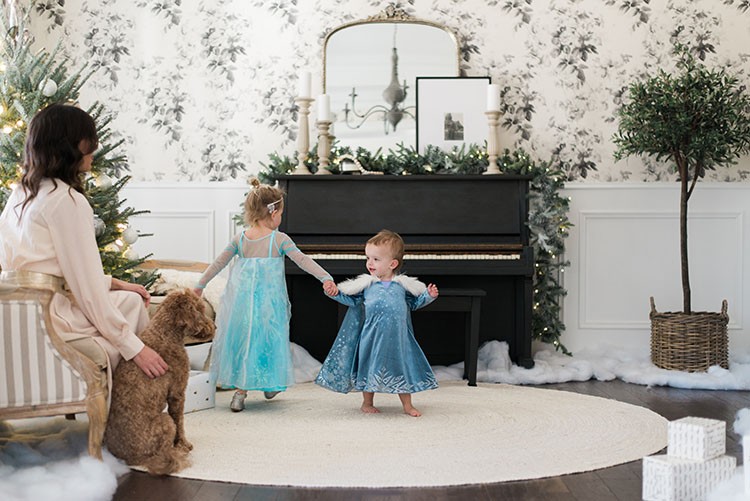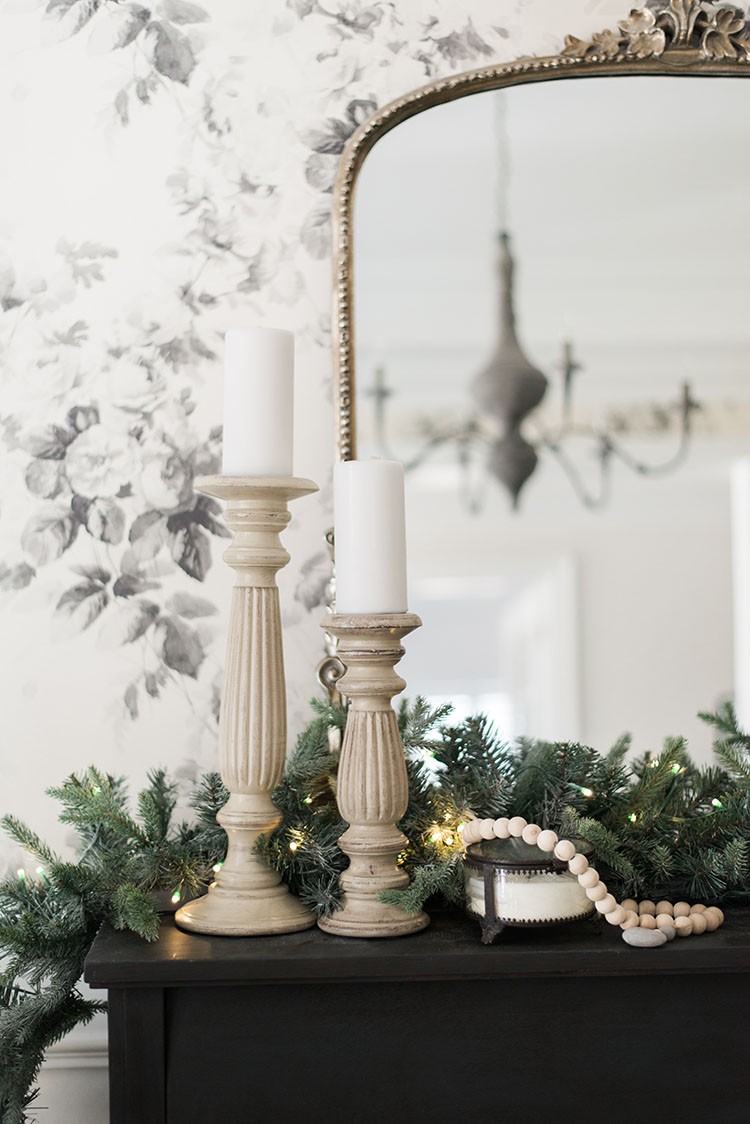 Adding to the winter wonderland, we turned to Santa Spray Snow. Our family lives in Georgia, so our winter landscape is more a "light dusting." The girls LOVED this part. Daddy helped them spray the tree, garland and wreath. We covered the floor with snow fluff to take it to the next level. I added a small Christmas church in the corner that lights up, the perfect size for a tiny fairy, or so the girls tell me.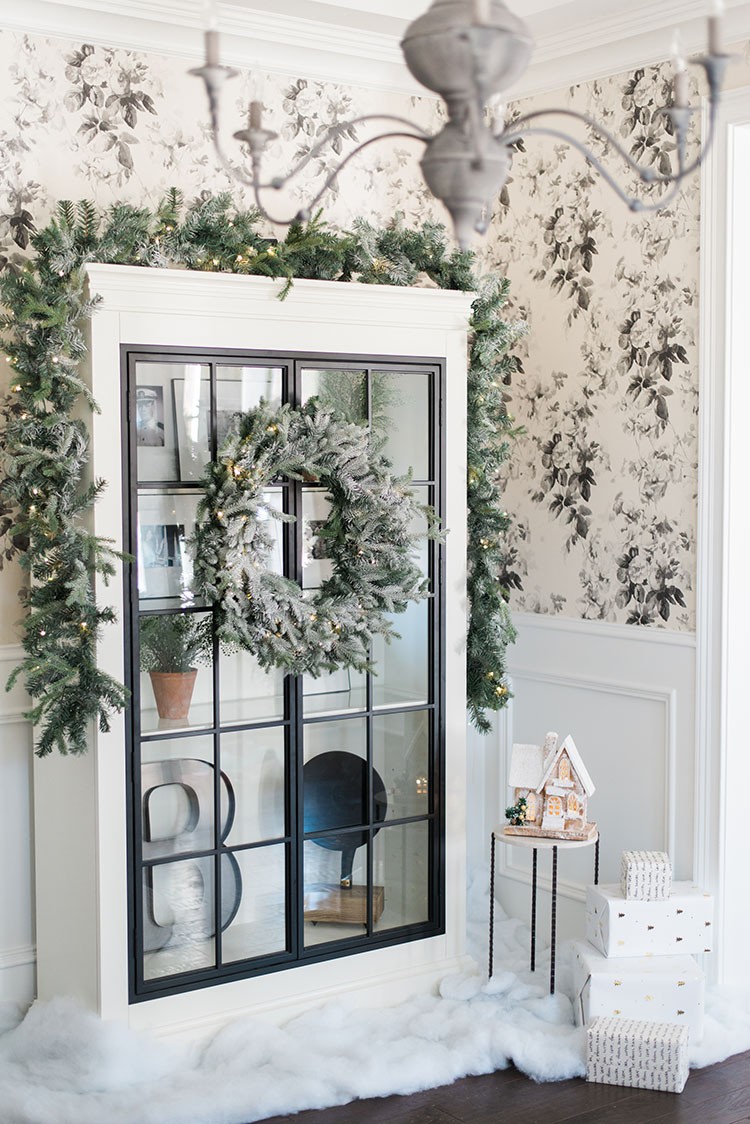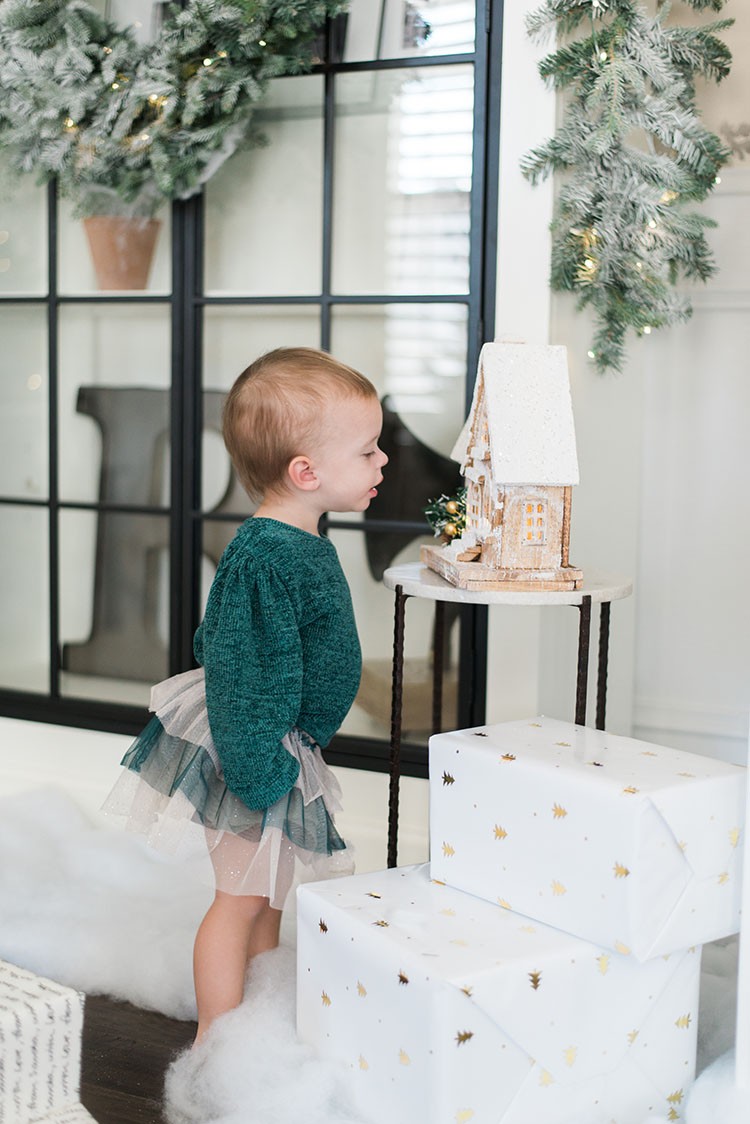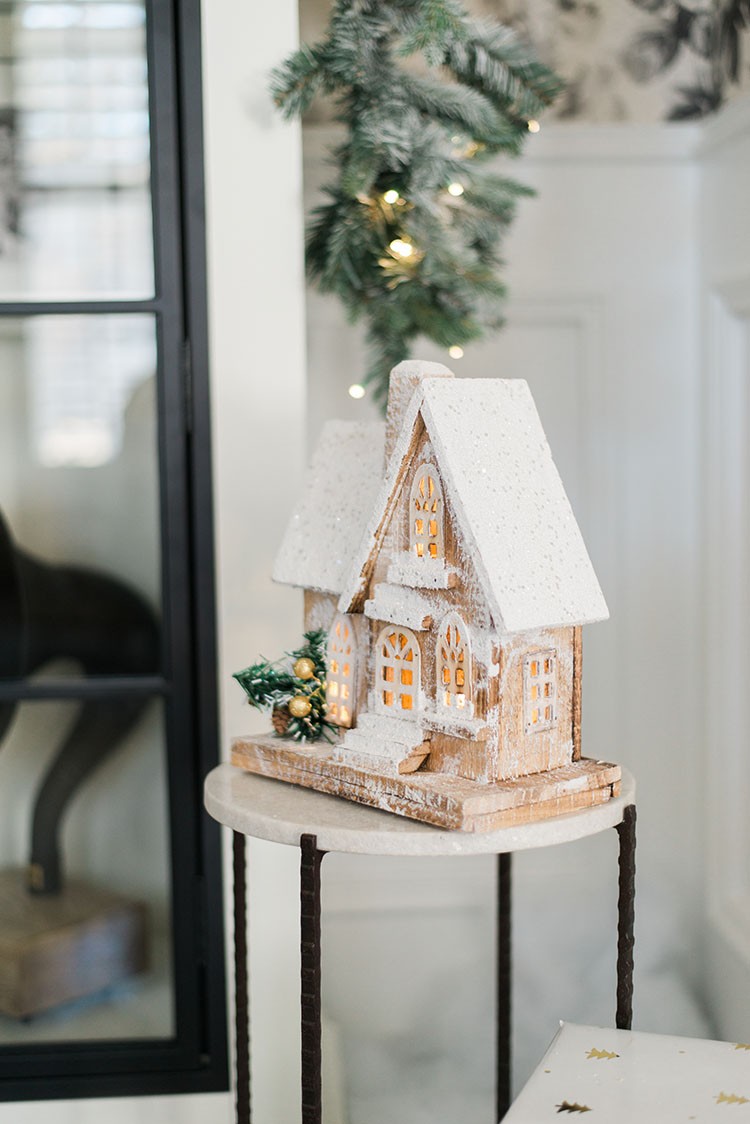 We're delighted with the finished result: a classic, white Christmas. My biggest concern is explaining to the girls that come January we'll have to pack it all up.
So, want to create a timeless look? Here are my go-to design tips:
1. Less is more. Don't overwhelm the eye with lots of clutter.
2. Invest in a few key pieces. Could we have gone with a more affordable garland and wreath combo? Sure. But I chose to spend a little more to get the look I wanted vs. a cheaper alternative and stretch my budget for more "stuff."
3. Kids and beautiful spaces can co-exist. I definitely think there's a time and place for color. If you peeked into the girls' rooms, you would find an explosion of pink and purple. In a main living space we created a room that was neutral and in-line with our taste, but fueled the imaginations of Elsa and Elsa.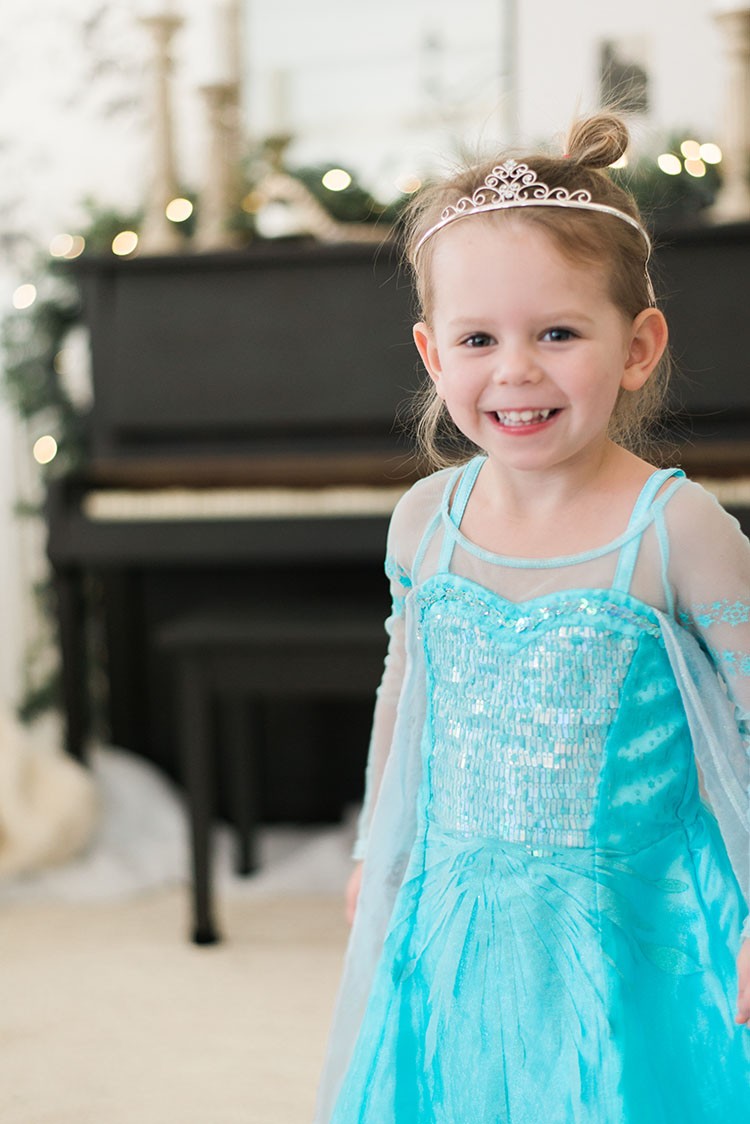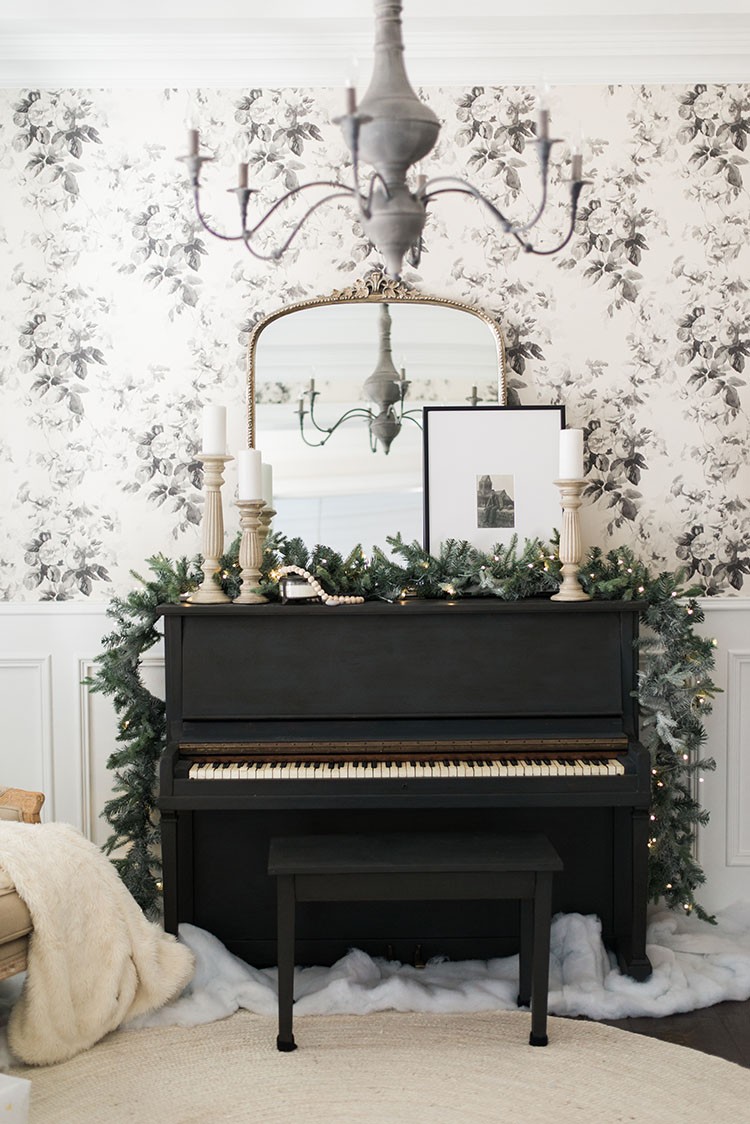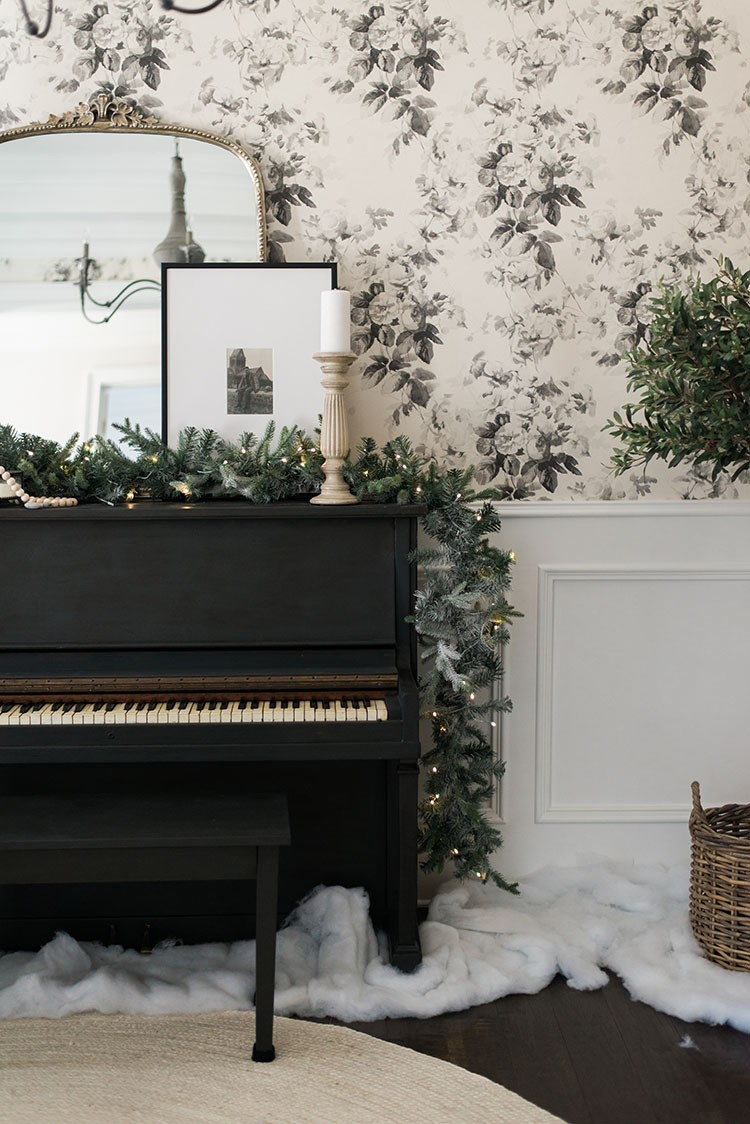 Photography Credit: Alea Moore Photography
For more decorating inspiration this season, follow The Holiday Style Challenge on the
blog
.
The post A Winter Wonderland for The Girls appeared first on The Home Depot Blog.