Kourtni Munoz from House On Longwood Lane transformed her unused Carolina room from a bland brown box into a bright and functional space for entertaining friends and her daughter. Read on to find out more!
Carolina Room Remodel Reveal
The day is finally here and it's time to reveal our Carolina Room Remodel. This project came with its challenges from learning about a lot of different kinds of paint to challenging myself with building the most furniture I've ever built for a single space.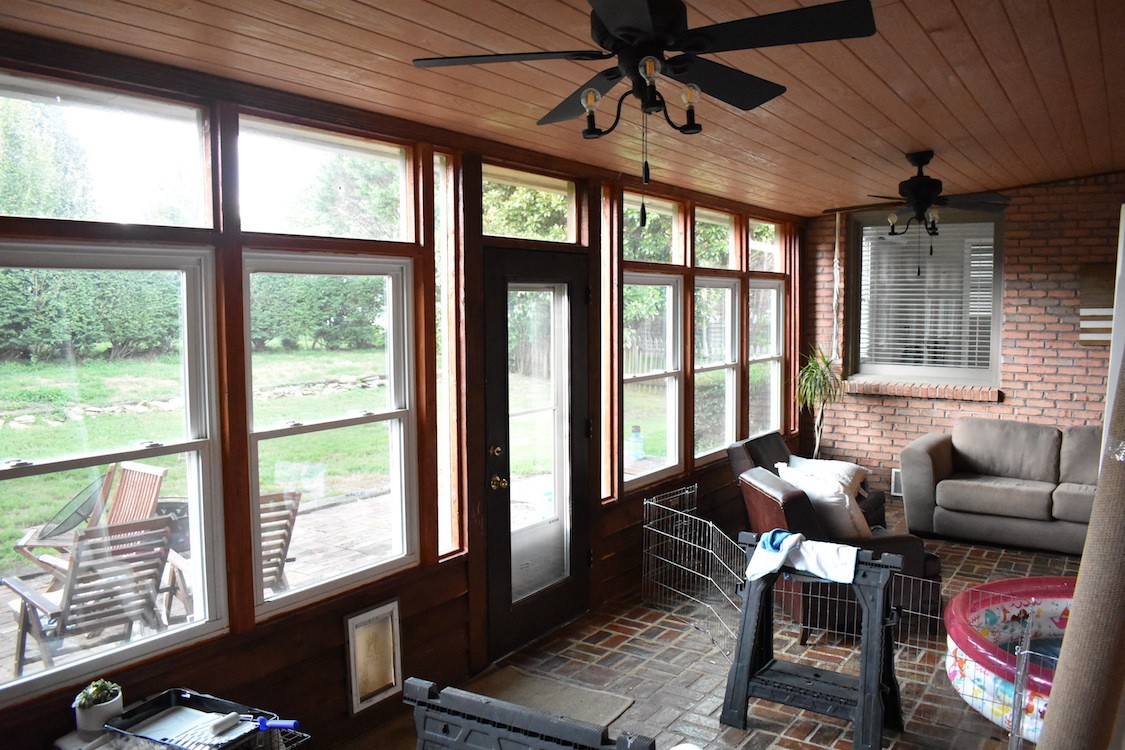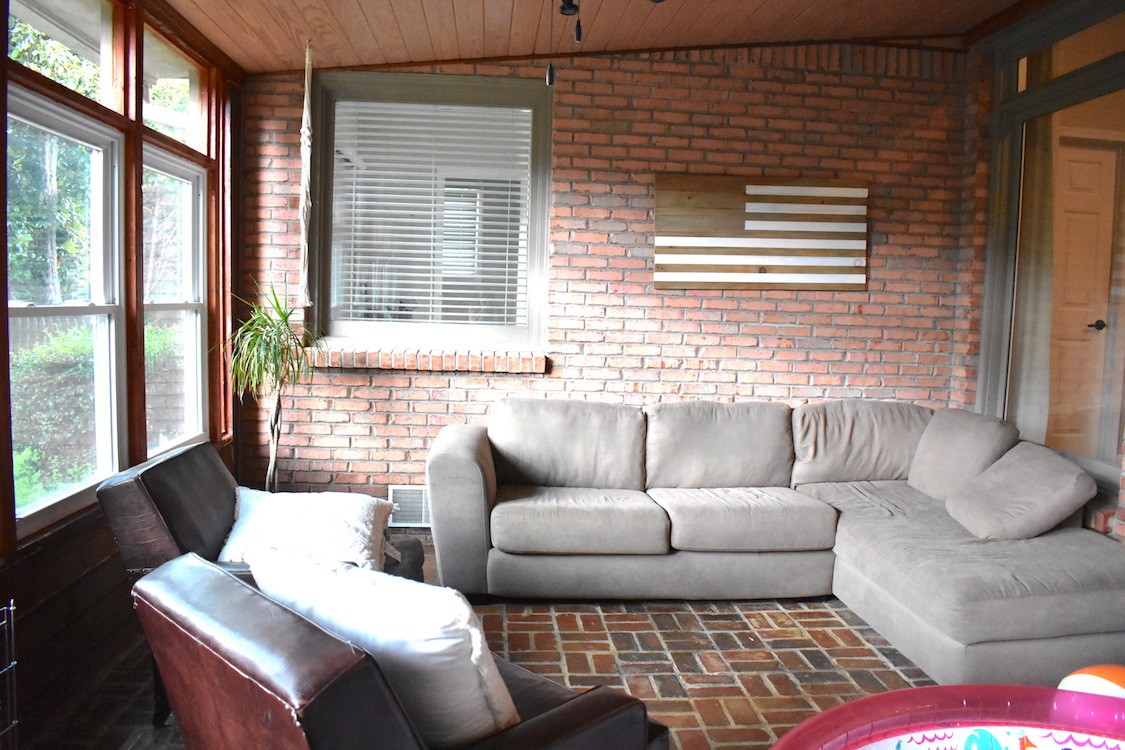 This room was a large bland brown box with lots of bachelor furniture and all that stuff you "hide" from your guests. It wasn't a functional space and we had no use for it for over a year! Talk about a waste of space.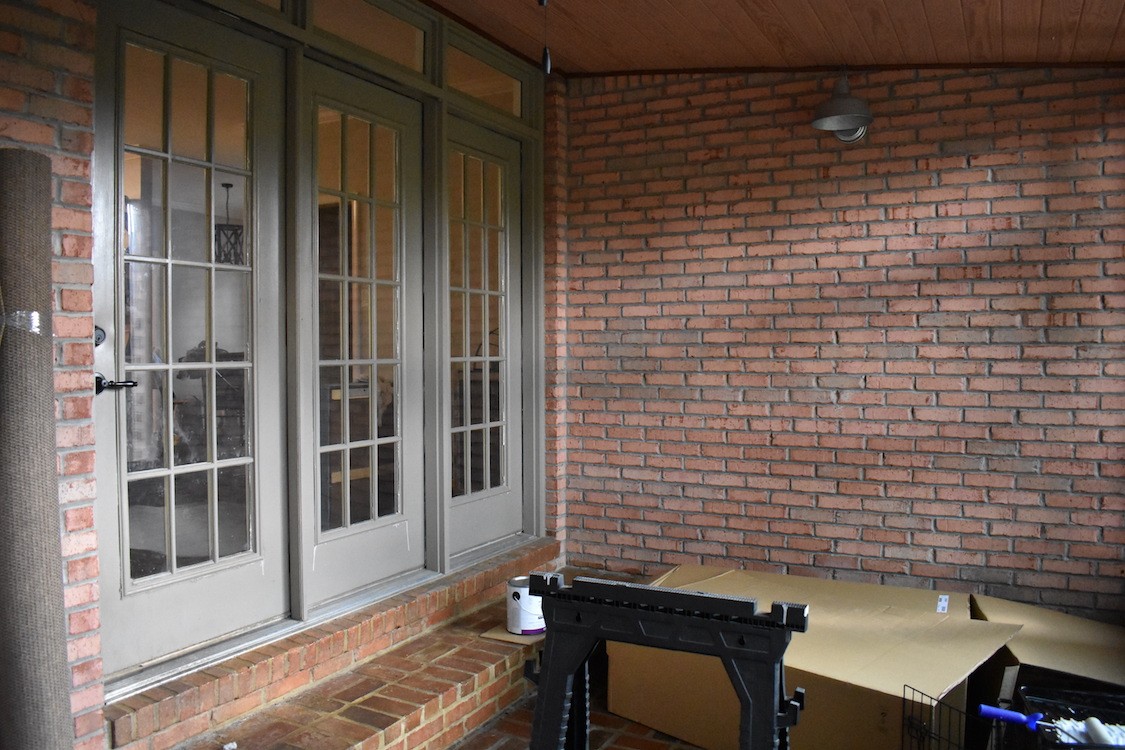 See that window? That's a prime view right into our master bathroom. Our Carolina room used to be a covered porch and the previous owners enclosed it with windows.
The Design
We wanted to turn our drab Carolina room otherwise known as a "sunroom" into a bright and functional space for Liv (our 15mo daughter) and entertaining friends. This space is especially important to us as our family continues to grow. We needed a space we could all grow into! We want to freshen up the space to create a modern boho style with white paint floor to ceiling, built-in window benches and cubbies for toys, hand-built coffee table, media cabinet, and toddler table, and bring lots of life to the space with potted and hanging plants.
This was single handedly one of the biggest DIY projects I had ever attempted. I've never built this much furniture for a single project before, which is so exciting!
Shop This Project
The Reveal
This entire room turned out exactly as I had imagined. This room was designed around a place for my daughter to play and for hanging out for us while entertaining friends. Liv's toys were taking over our living room, so we decided to give her and us a space to grow into for years to come.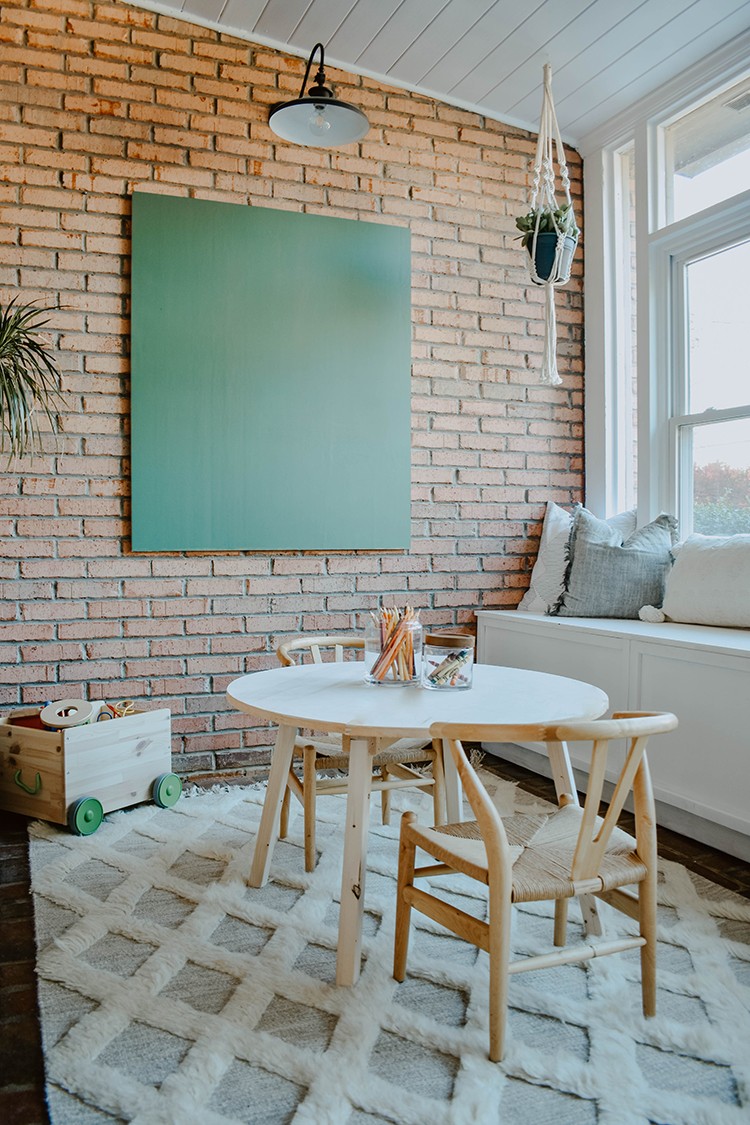 These children's natural wood Danish chairs were such a good find on homedepot.com. They brought the perfect modern touch to the space.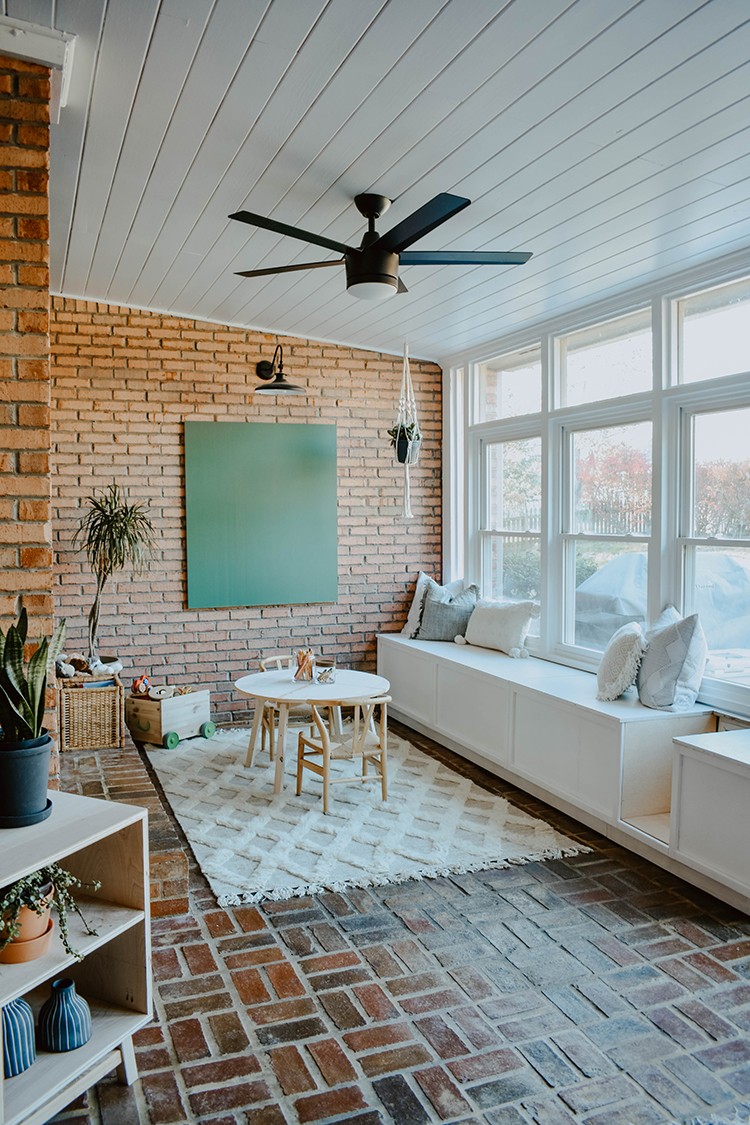 Liv's toys fit perfectly into the storage window bench I built with sectioned cubbies for all her toys.
I used these storage baskets for her go-to toys for easy access and a scrap piece of plywood for a fun old school green chalkboard.
This tassled area rug had the perfect color and soft touch for Liv's side of the Carolina Room.
I added these LED Home Decorators fans with remotes for energy efficiency. The sleek modern style went great with the design.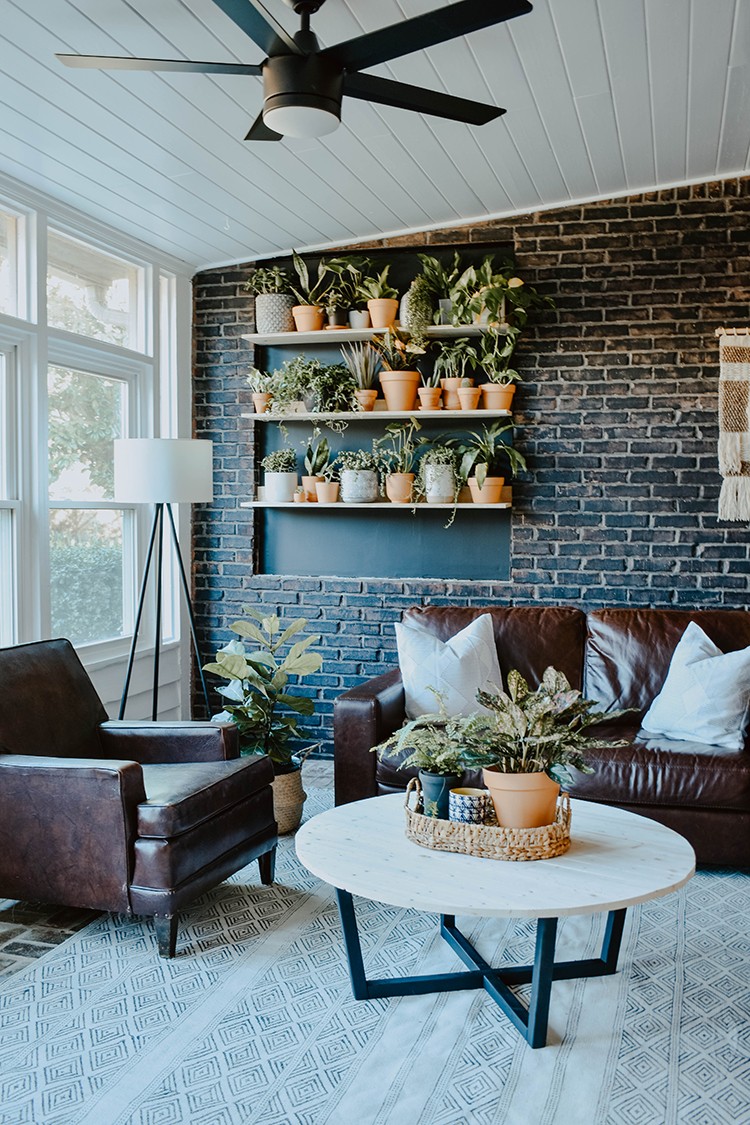 Tripod lamps have been a long time favorite of mine and homedepot.com has some amazing decor for insanely good prices!
We upgraded the door hardware to match the matte black with Schlage.
One of my favorite coffee tables I've built to date! This modern table was the perfect mix of natural wood and color.
Our Carolina room received the perfect remodel fit for entertaining guests and our growing family. I learned so much about myself as a woodworker while making all of these pieces of furniture.
I hope this inspires you to take on a space you're not that into or have no functionality for and make it something amazing.
The post Carolina Room Remodel Reveal appeared first on The Home Depot Blog.