Rachel Metz is a Los Angeles-based DIY YouTuber, content creator and full time English bulldog mama. Read more to see how she took on holiday entertaining with the Masterbuilt Electric Smoker this year.
Holiday Entertaining with the Masterbuilt Electric Smoker
Every holiday season I try to outdo myself with whatever parties I host. I decided to take things up a notch this year by taking on holiday entertaining with the Masterbuilt Bluetooth Digital Electric Smoker. I personally work best under three circumstances – when it's something new, a challenge and if I'm able to do it all by myself, so bring it on!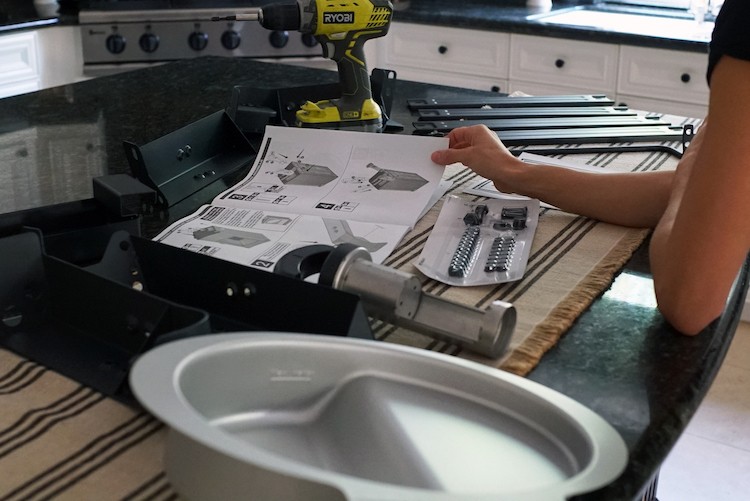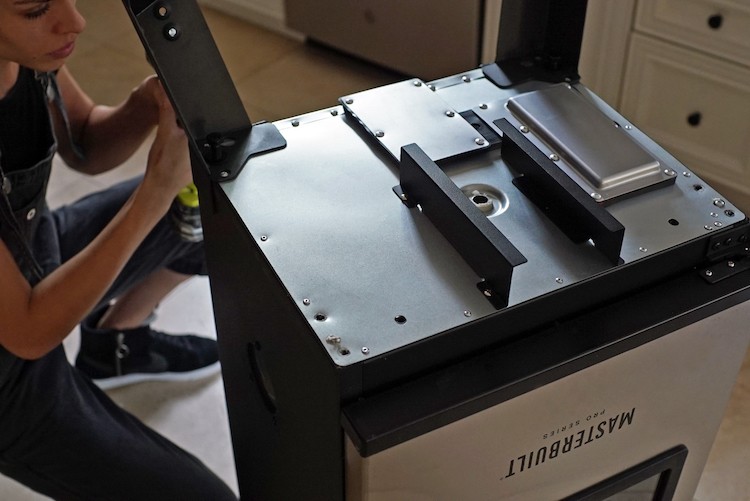 The Masterbuilt manual is crystal clear with instruction. It has a diagram to reference every step of the way of assembly. The legs include two back wheels which adds heigh for easy access and ease of moving from place to place.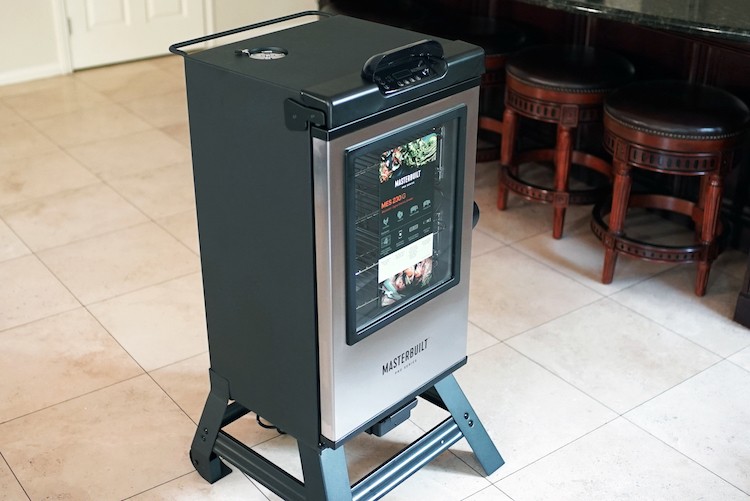 The LED digital control panel display has a removable sun shade. This means that no matter how bright it is outside, there is no excuse not to take on some smoking recipes!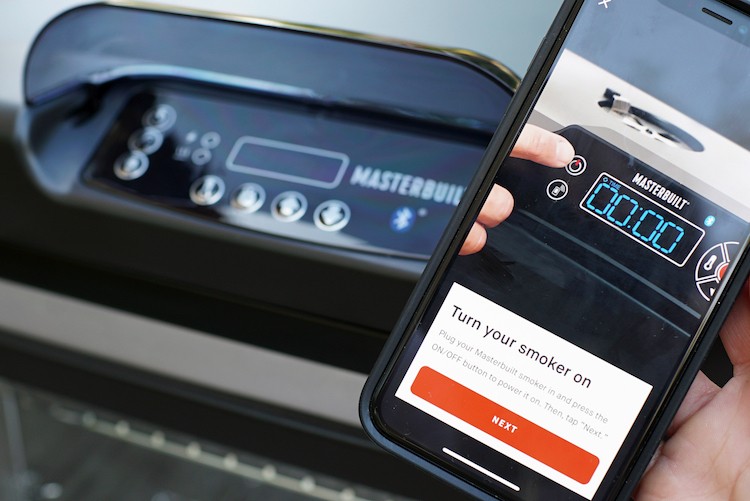 I connected my phone to the smoker via Bluetooth in order to have a remote control. Since this was my first time using a smoker, the bluetooth capability added a peace of mind. It was relieving to know I wasn't going to burn the food or anything else for that matter.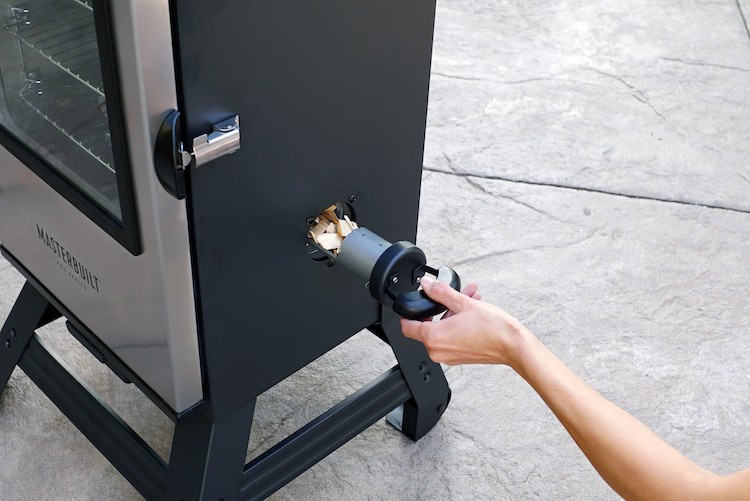 The manual walks you through exactly how to pre-season your smoker. This process takes around three hours, and in the last 45 minutes you add wood chips. In the last 45 minutes, you add wood chips with the patented side loading system. They've really thought of everything to make this process doable for anything. This allows you to add chips without opening the smoker door and enhance the flavor of your recipes.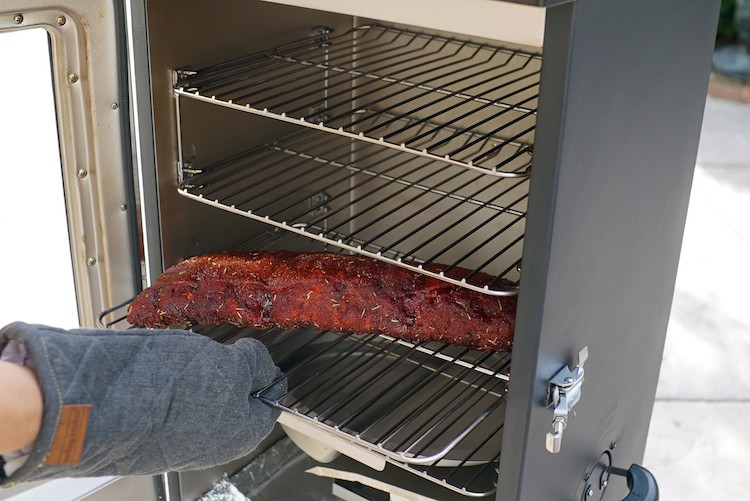 Once the smoker is primed and ready, it's time to start cooking! 
By downloading the Masterbuilt app, you won't have to worry about a thing! You can set timers, find an insane variety of recipes from meat to sides to desserts, check the temperature and even adjust your timer if needed.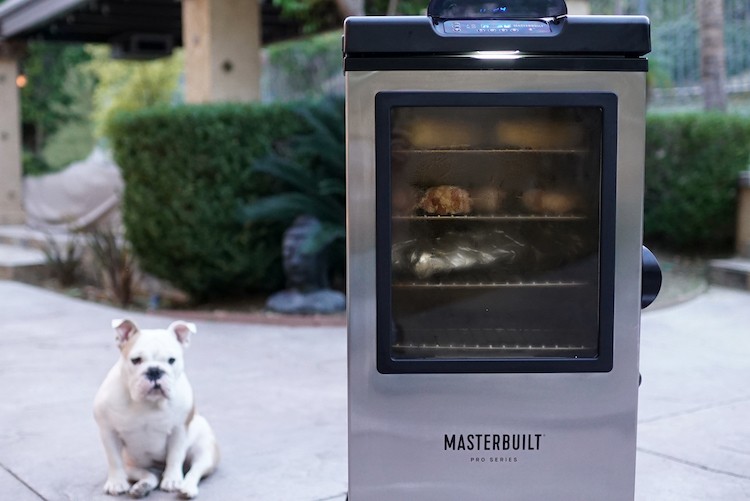 If you are looking to wow your guests (…and your dog), there really is nothing like cooking with an electric smoker.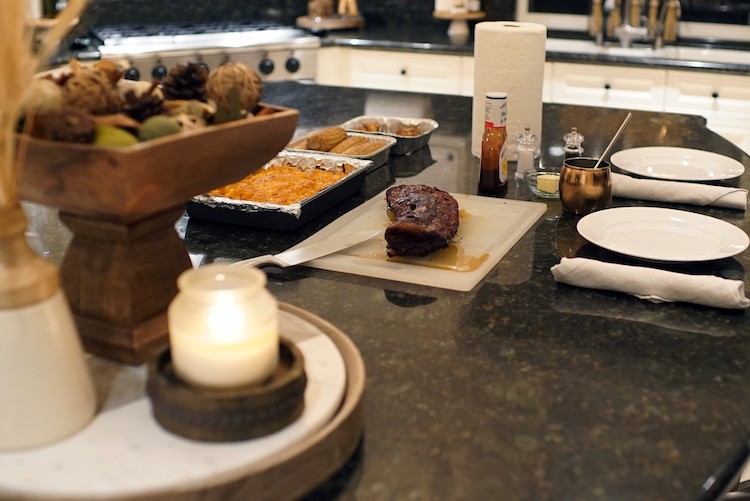 I am truly impressed with all that this Masterbuilt Bluetooth Digital Electric Smoker brought to the table. My guests and my stomach are also very grateful! I hope this inspires you to try something new when hosting for the holidays. Masterbuilt has made it so simple and smart. You should slide this trick up your sleeve! Once your loved ones rave about the meal you made, you'll have a sense of curiosity to see what other dishes you can create. 
The post Holiday Entertaining with the Masterbuilt Electric Smoker appeared first on The Home Depot Blog.