Renovating a kitchen can be overwhelming to do alone. See how Elsie and Emma of 
A Beautiful Mess
utilized The Home Depot's in-store Kitchen Design Services to tackle a 1920's kitchen renovation.
Renovating a kitchen can be super overwhelming. We were so excited to work with The Home Depot on this 1920's bungalow and restore some charm to the space! We worked with their in-store Kitchen Design Services team and shopped for the décor and appliances online. It's super convenient to be able to pick out everything from one place, especially when you're starting from scratch!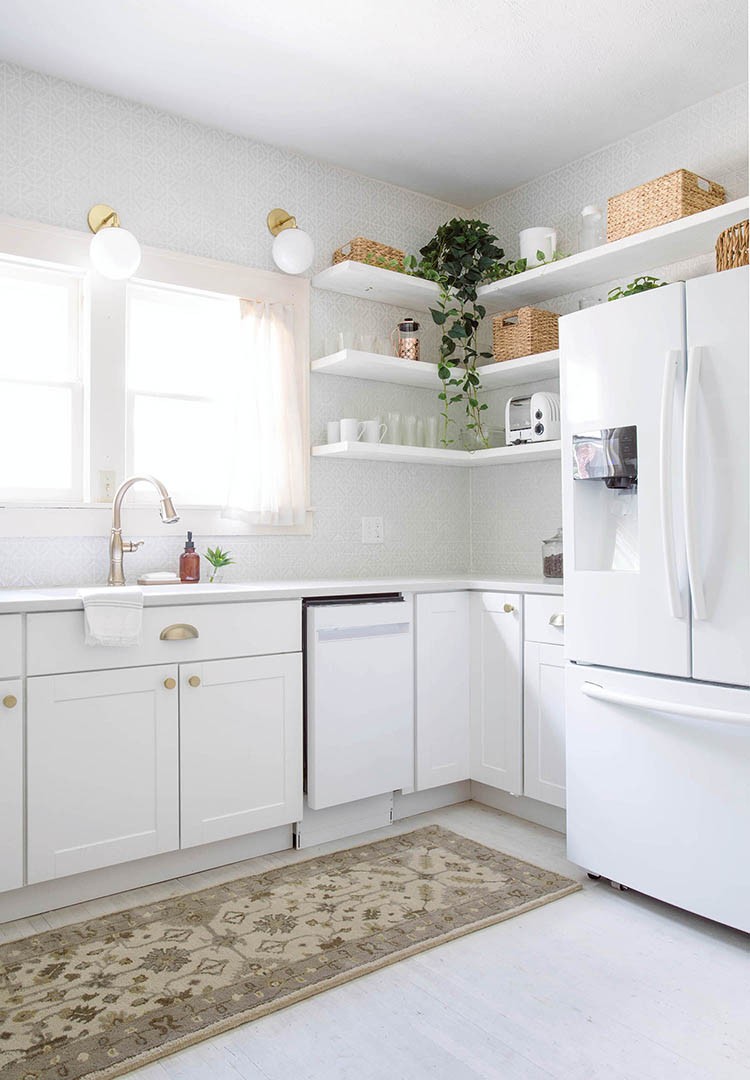 This is a very special home to us. This house will be where my sister Elsie and her family stay at during their frequent visits home to Springfield, Mo. They'll be visiting especially around the holidays, so we've dubbed it the Holiday House. The rest of the year we hope to rent it out as a short-term rental.
To me, the kitchen is one of the most important rooms in a home. So many memories happen in the kitchen, even if you or your family are not big into cooking. The kitchen is where people tend to gather. So, we wanted to make sure the space had functionality and character. This house was built in the 1920's.
One goal Elsie and I have had as we planned the updates we wanted to make was to modernize in a way that also felt appropriate for the age and style of the home. The kitchen didn't really have much that felt original or even close to the age of the home. So we felt OK changing it up. We didn't plan to change much of the layout of the space, but just update it to be a little more functional and much more the style we were aiming for throughout the house.
When planning out this renovation we were super excited to work with The Home Depot, they have SO much great decor and home accents on their website, including everything from light fixtures to glassware. We also used Home Depot Design Services, which I had never used before, and I was so pleasantly surprised at how incredibly helpful they were!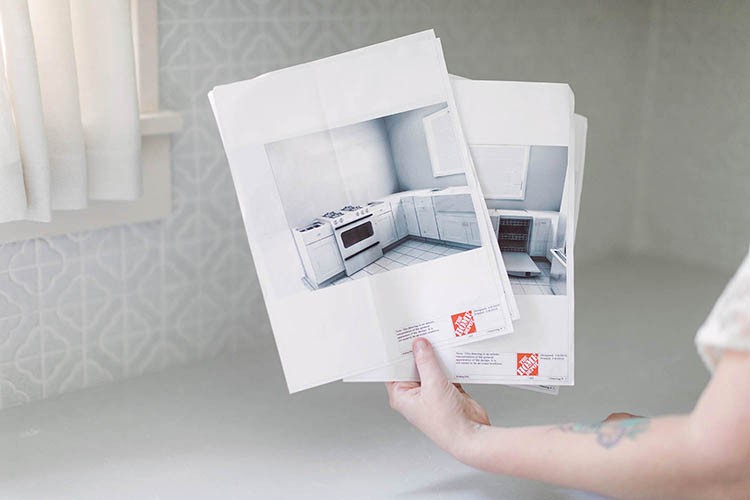 We knew we wanted different cabinets as well as countertops, and so we worked with Home Depot Design Services to help us choose our lower cabinets as well as countertops. I've never designed kitchen cabinets from scratch—I've mostly just repainted what was there in other homes I've lived in or worked on. I was amazed and overwhelmed about how many options there are! Kitchen cabinets can be so much more functional when you get to design them yourself. You can add all sorts of things that might matter to you, like built-in Lazy Susans in the corners so you can reach/use the corner cabinets more (we added these) or other fun things like a built-in wine rack, spice rack, trash cabinet, built-in microwave, and so many other things.
It's crazy how many choices there are! Working with someone at the local Home Depot store was the best! She was super knowledgeable and seemed genuinely excited to help me with my project, and she didn't at all mind working with my timeline or budget. And I felt so much more sure of my purchases because I was able to work with a professional team. This was to make sure all the measurements for the lower cabinets were correct and would fit the appliances we wanted.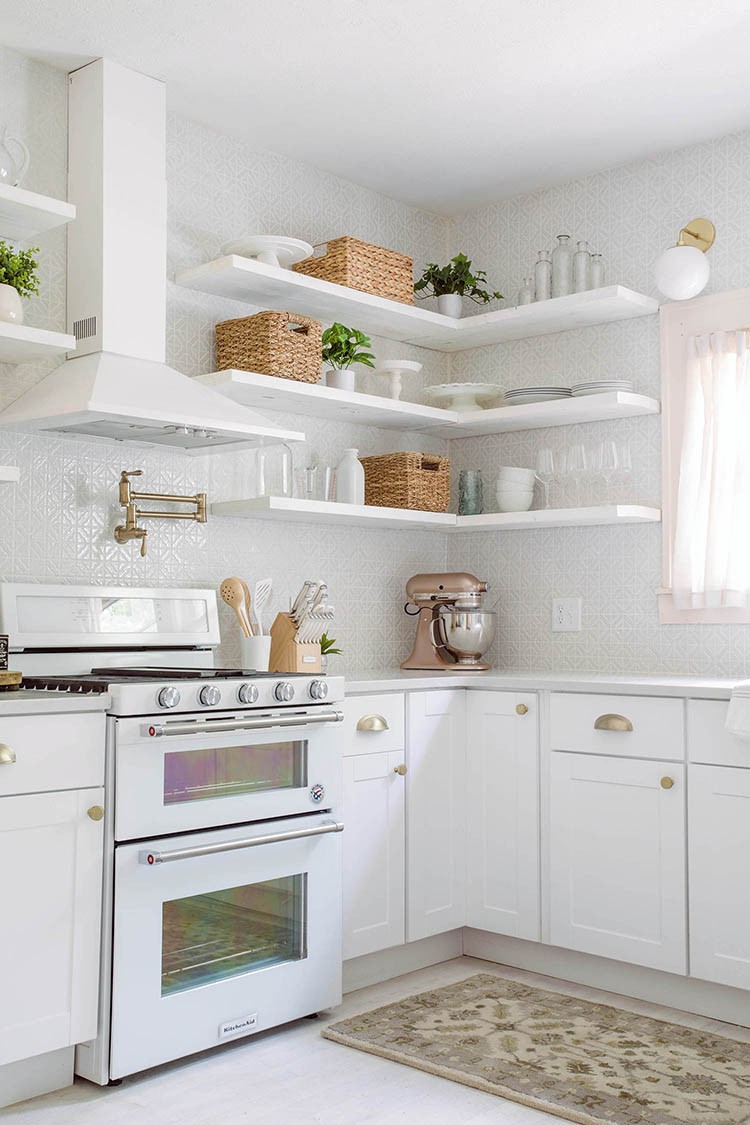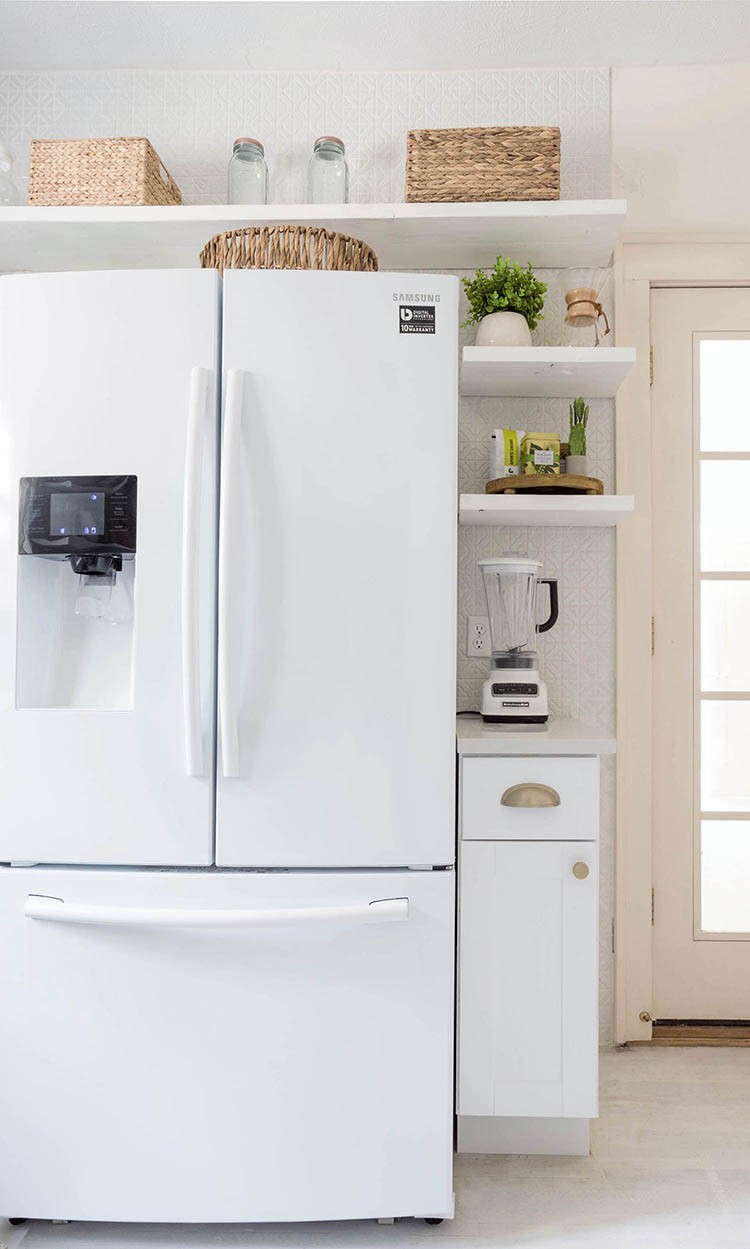 When designing the cabinets, you pick out what you're wanting, then they send someone from their team to measure, measure again, and then install. Once the cabinets were installed, the countertop team came and measured before scheduling their install. It's a process, but I was really impressed with how thorough everyone was to make sure the kitchen came together perfectly. They scheduled our cabinet and countertop install so that everything came together without a lot of stress for me. I had a great experience working with The Home Depot's in-store team and would for sure recommend it to anyone designing their kitchen cabinets from scratch.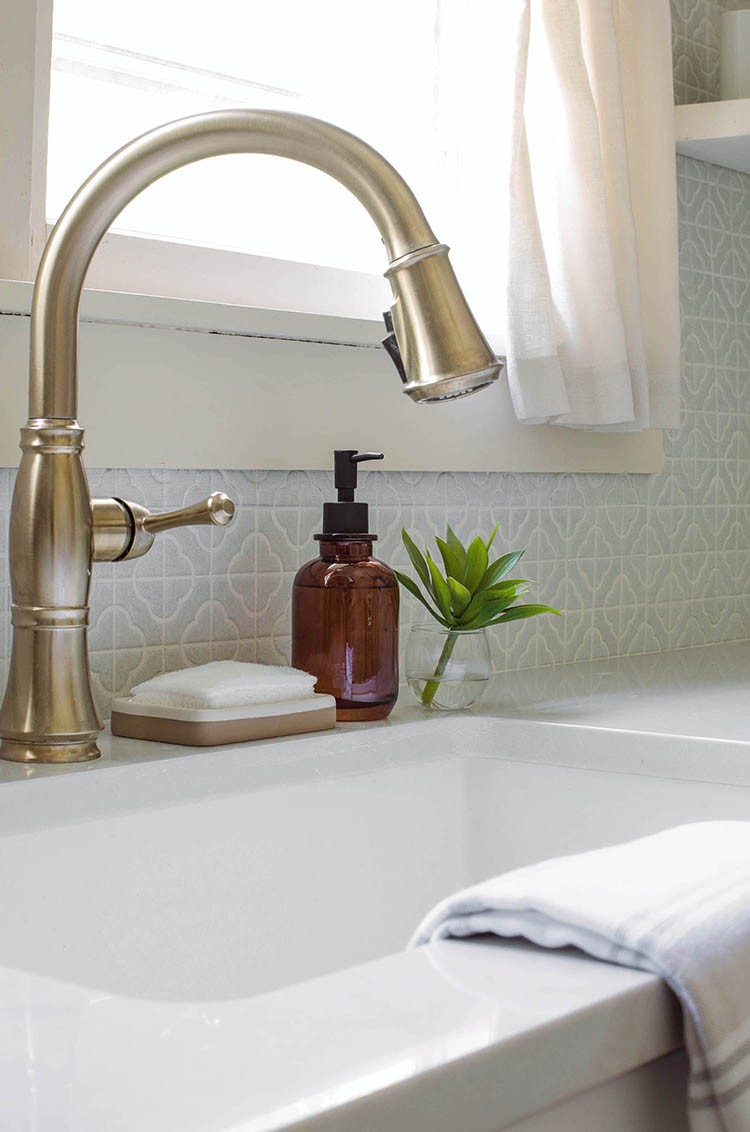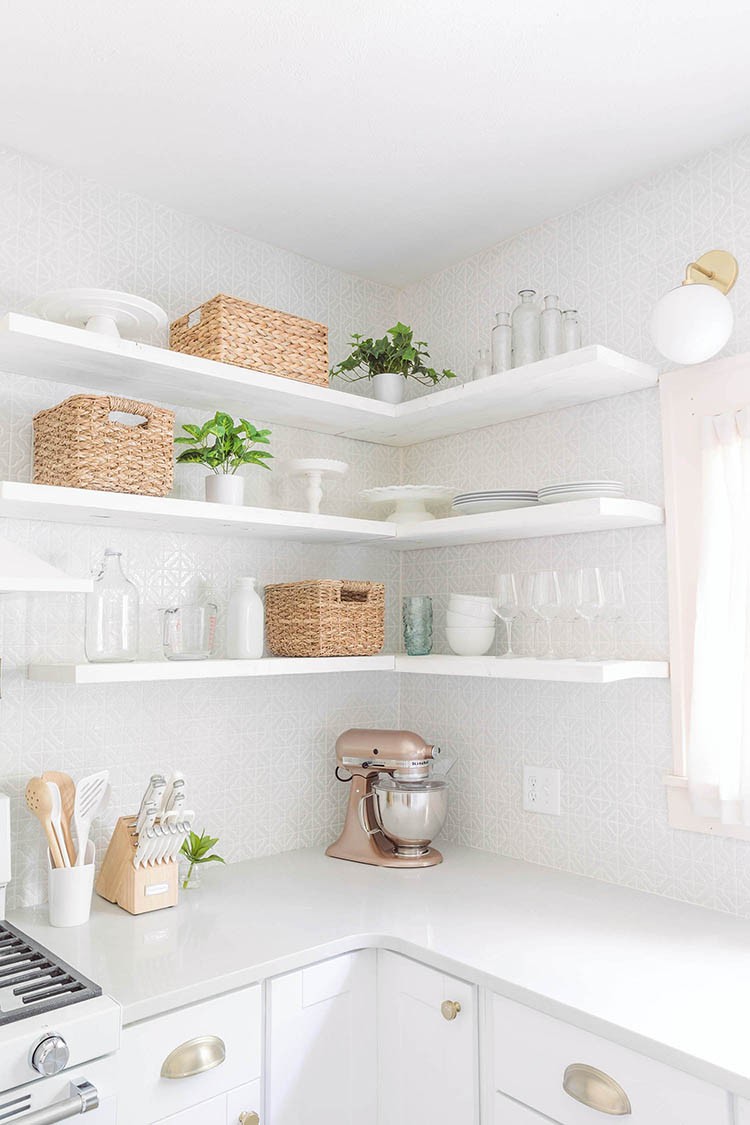 We tried to pick out fixtures and hardware that would complement the original era of the home and maintain that old-charm feeling. That's how we landed on this kitchen faucet and pot filler from Delta, and the hardware.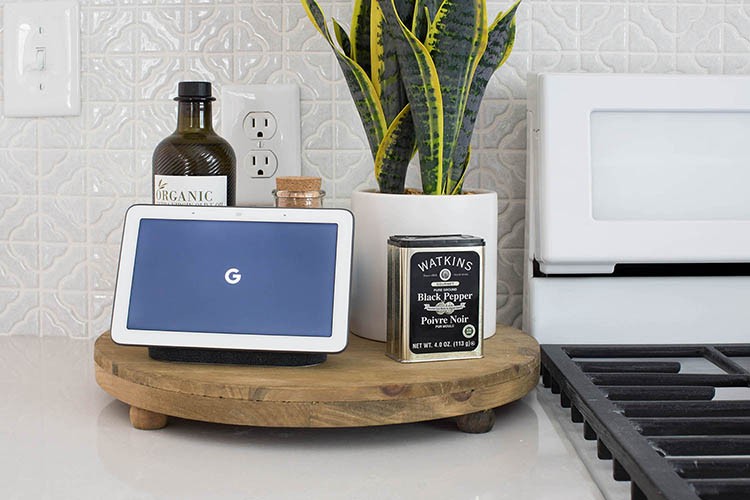 I also want to point out our Google Hub, which is that device that sort of looks like a mini tablet. This connects to many of the smart devices we are installing throughout the house (like light bulbs and our front door Nest by Yale lock). I love that you can see who is at the front door from this screen in the kitchen and you can unlock or lock the door from it.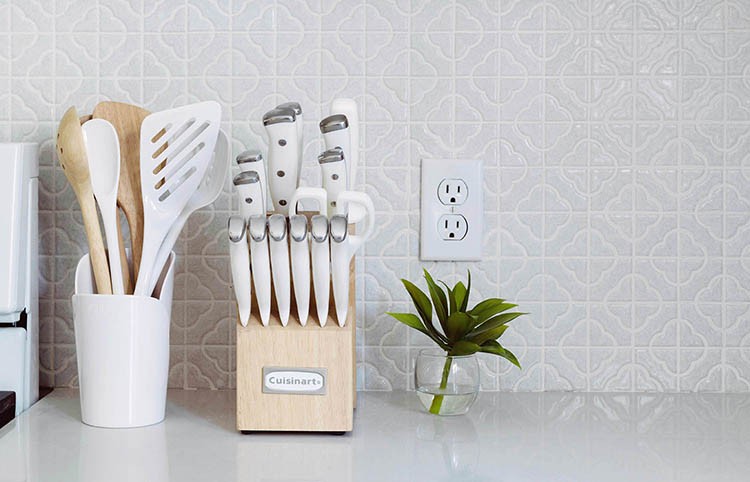 I seriously cannot wait to makes some memories in this house with Elsie, Jeremy, and my soon-to-be two nieces when they adopt again next month. Thank you for letting me share! xo. Emma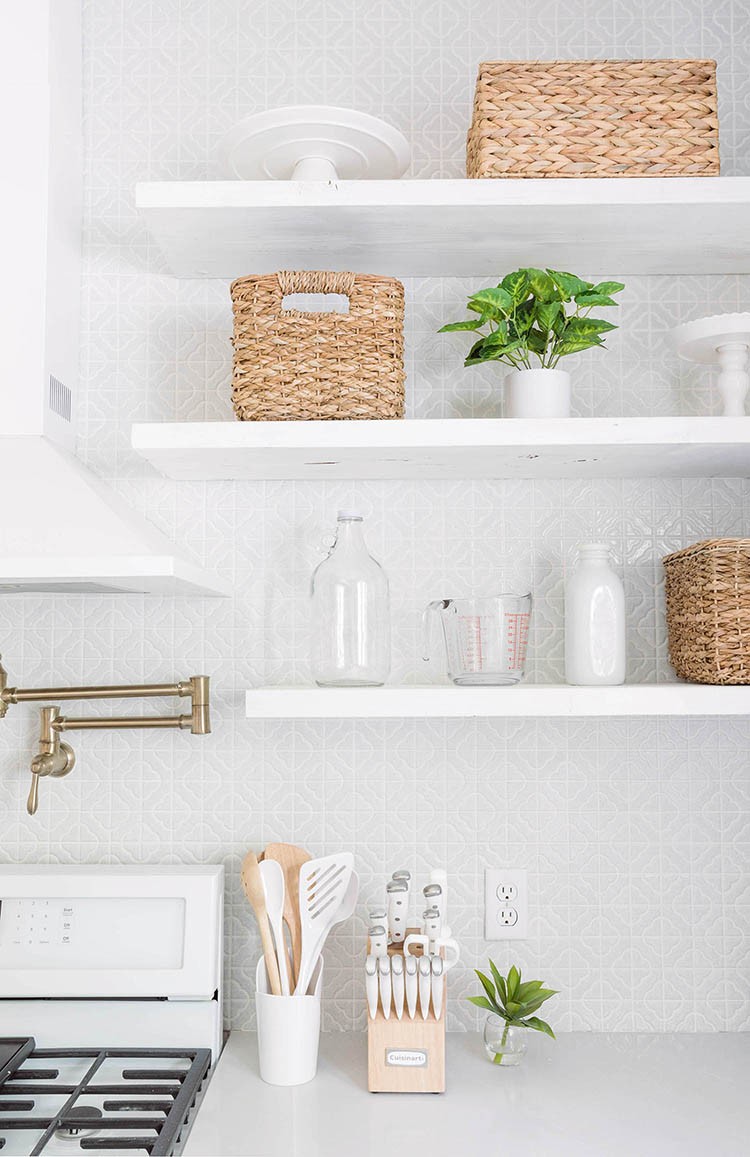 Room Details:
The post A Charming 1920's Kitchen Renovation appeared first on The Home Depot Blog.