Nichol Naranjo wanted to decorate with lots of greenery this year. With products from The Home Depot, she styled her living area to embody classic Christmas with a modern twist. Read through the post to find out more!
Classic Christmas With a Modern Twist
Happy December, friends! I am so excited to reveal how I styled my living room to embody classic Christmas with a modern twist.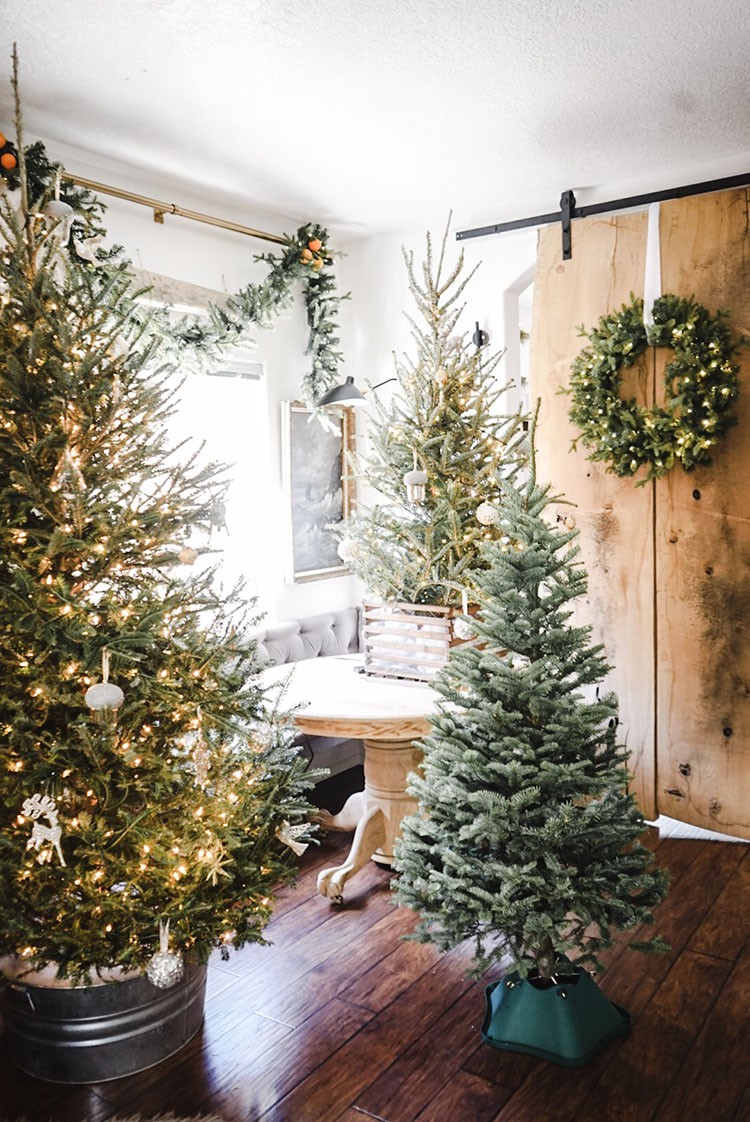 If you know me, you know I like to keep things nature inspired around here. That was the exact approach I took to my Christmas decor this year. I wanted lots of greens (faux and fresh), at least two trees (which turned into three), and a little play on our last name. Naranjo means orange tree, so we added a little citrus to our Christmas.
Here are a few tips to accomplish similar nature-inspired holiday decor.

1. Pick your theme
I knew I would incorporate some type of fruit into the mix. Last year, pomegranates were the winner. This year oranges seemed appropriate, due to our last name, and the fact that I absolutely love oranges.
For my Christmas decor, I was thinking along the lines of simplicity with a statement. Movies of Christmas past were my inspiration. Think Little Women, It's a Wonderful Life, Meet Me in St. Louis, and etc. Decorations were simple yet somehow they still took your breath away.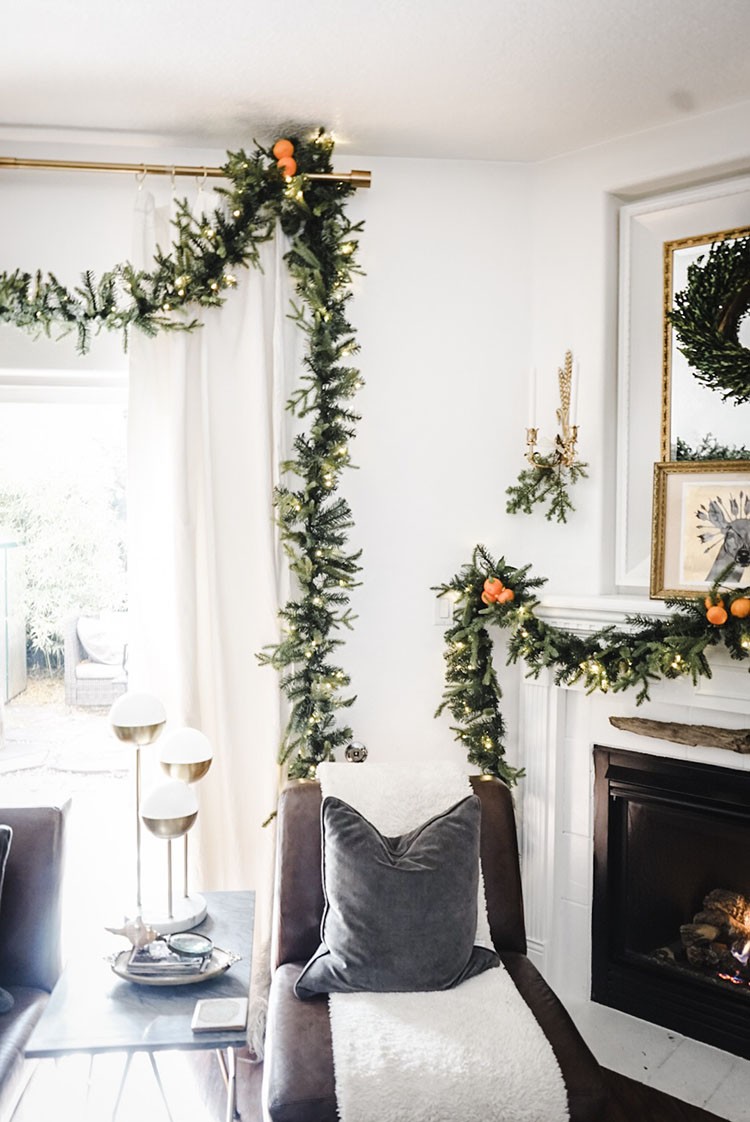 2. Make a game plan and stick to it, but be flexible
I wanted to tackle three spaces in my home: our living room, banquette area and dining area. I also knew I wanted fresh and faux greens, and a lot of them. The Home Depot now delivers live trees and when they sent one to my front door, I was instantly inspired to bring more live trees in. Nothing can beat that fresh pine scent.
I decided to use faux garland on my mantel which tied together nicely with the fresh-cut trees. Focusing on our theme of greenery allowed the look to come together cohesively. However, it's important to not be so rigid that you take the fun out of the decorating!

3. Get to work
Often I'll spend too much time planning a design before trying it out. Once you get going and you can see the design come to life, it becomes much easier to edit and perfect. I always have an idea of what I want, but I like to see it come together organically and sort of unexpectedly.
Don't be afraid to rework your garland, mantel or tree either. The table top tree was once a 6 ft. tree – the one that The Home Depot delivered to our door! Its branches and shape were exactly what I had envisioned for a table top tree, so we simply cut it down to size.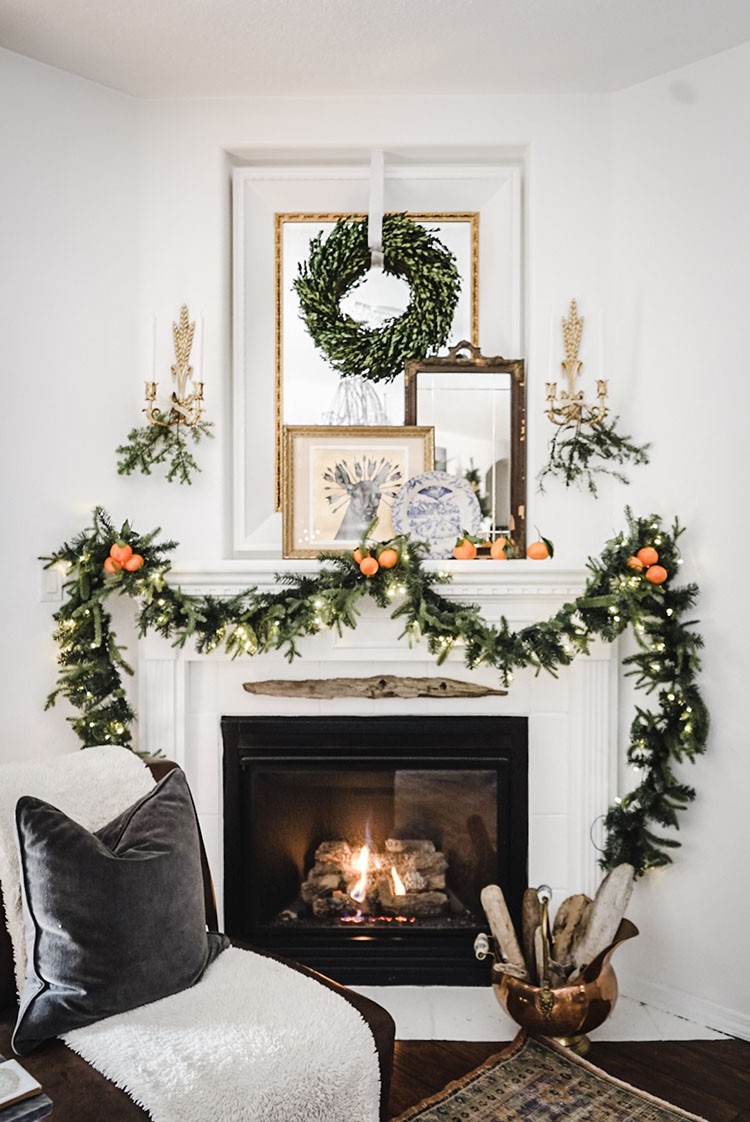 4. Don't be afraid to DIY
When it comes to decorating, don't be afraid of a little DIY! Using discarded tree clippings or fallen branches in your decor is a great way to up-cycle. I used discarded branches to add a little greenery in a few areas around my home. I have them hanging from my candelabras above my mantel, above my seascape, in my giant clam, and pouring out of my ship chandelier. You can also use them to enhance any sparse areas in your garland.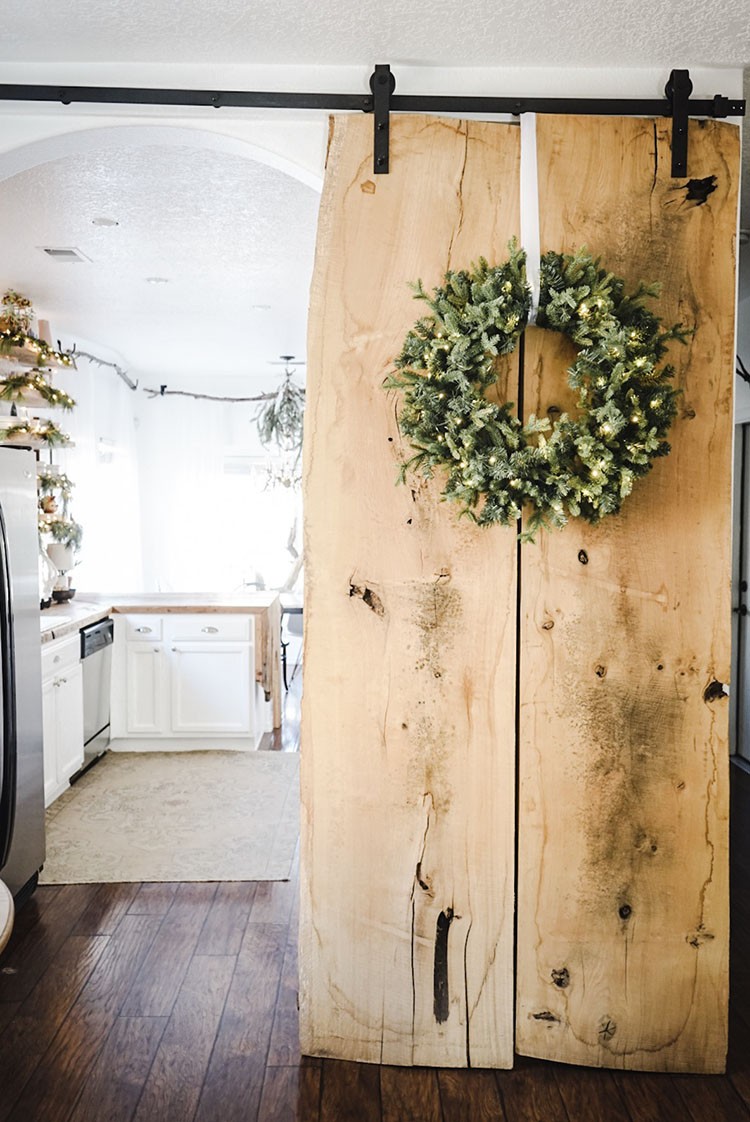 The faux garlands and wreath I chose look so real they even fooled my daughters! One commented on how they would be crispy in no time. Ha! Well, the joke is on her because I will be able to use these for years to come.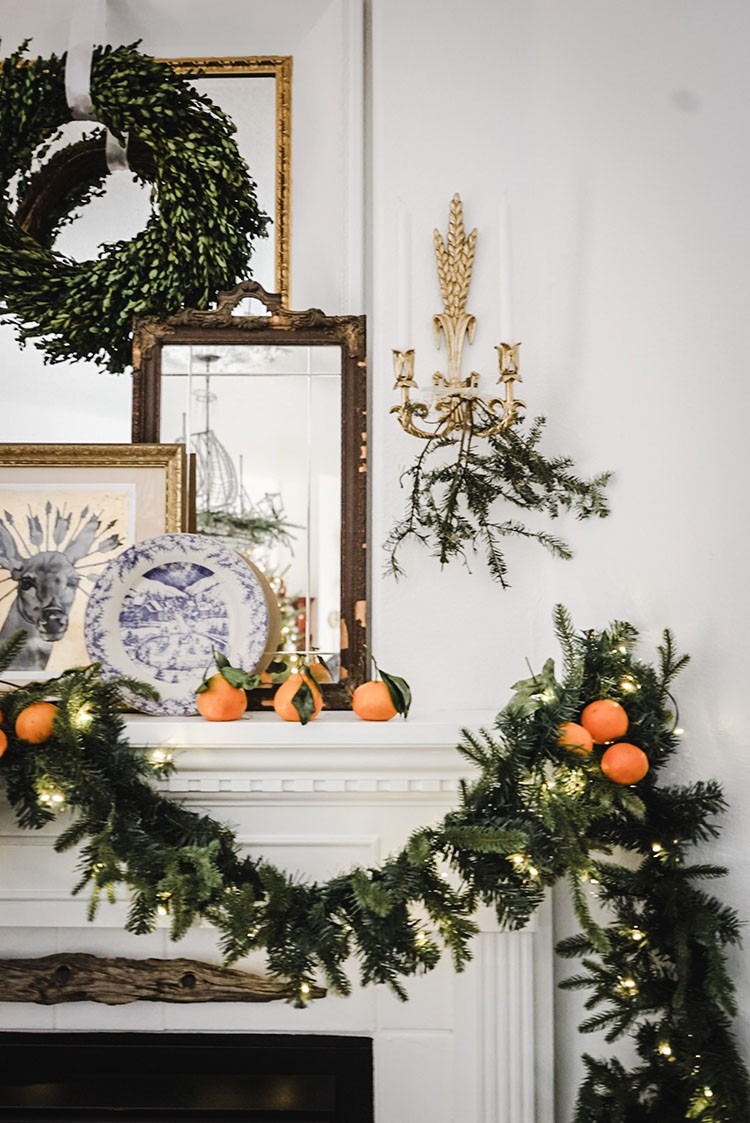 To dress up the garland, I added in fresh oranges. I purchased oranges with stems/leaves, which made them easier to secure into the garland. I simply used a garland branch to wrap around the stem.
Initially, I had intended for the wreath on the barn door to be the star of the show. Now that it is all up, it all shines equally! The table top tree illuminates a corner that I had always wanted a tree in, but would require me to remove the table. The large garland over the sliding door is a perfect statement piece. I love how it opens the space.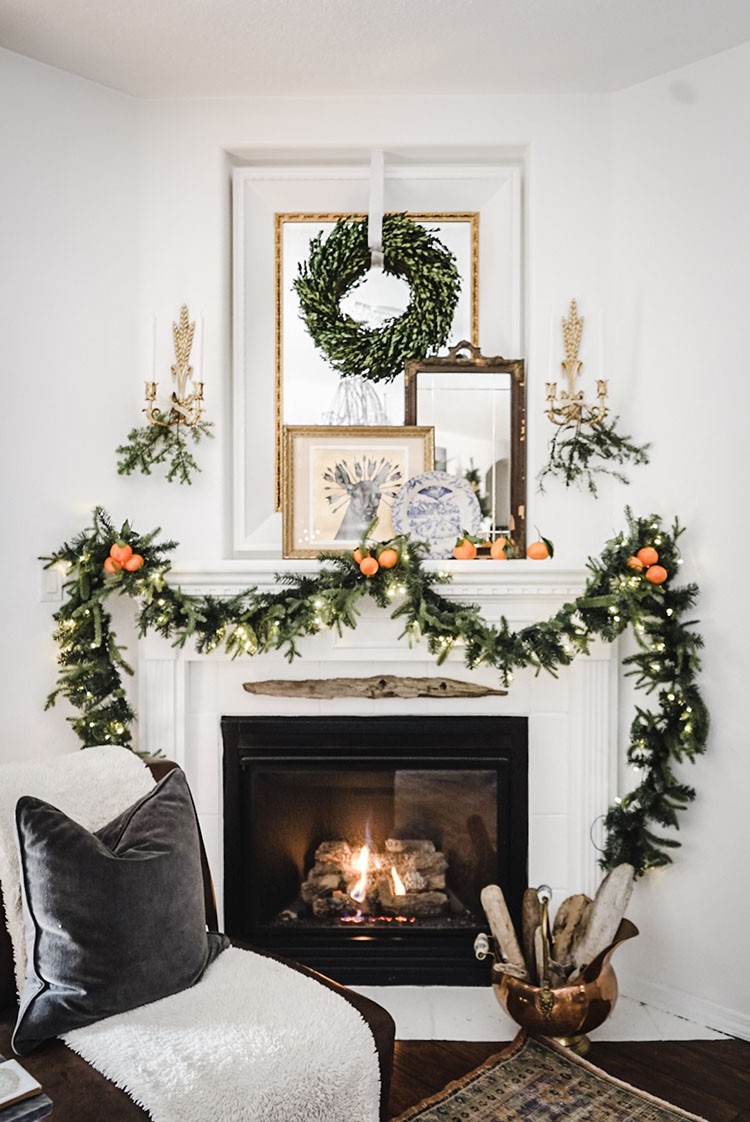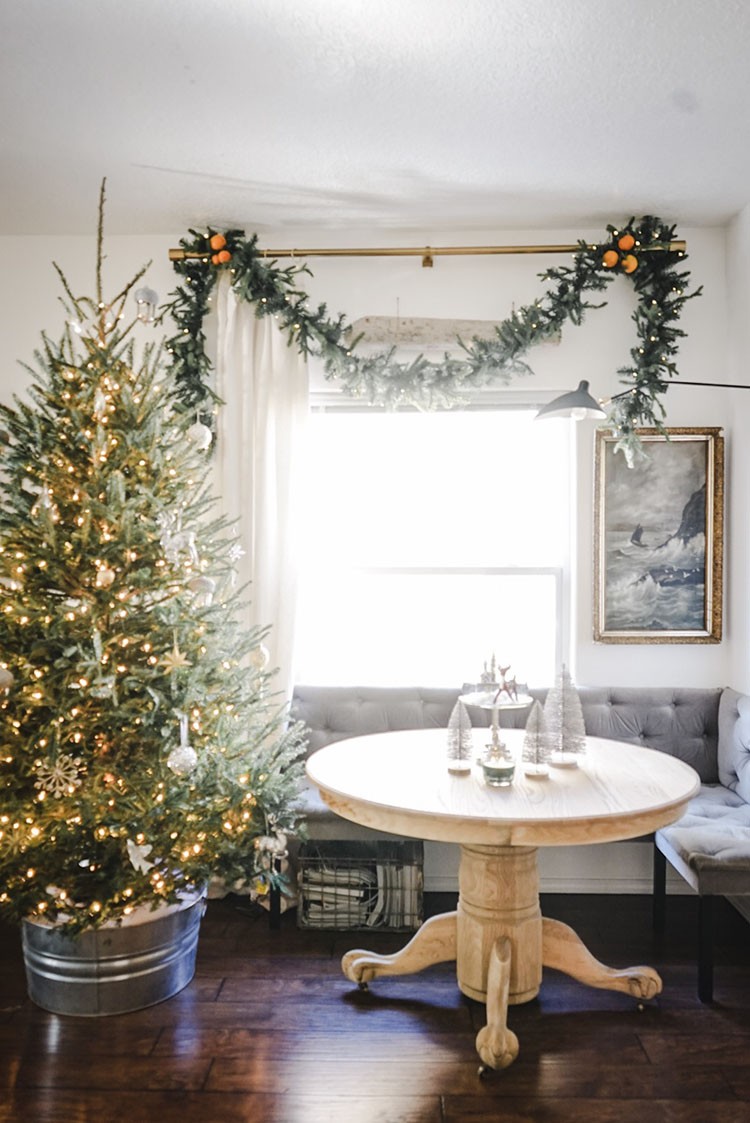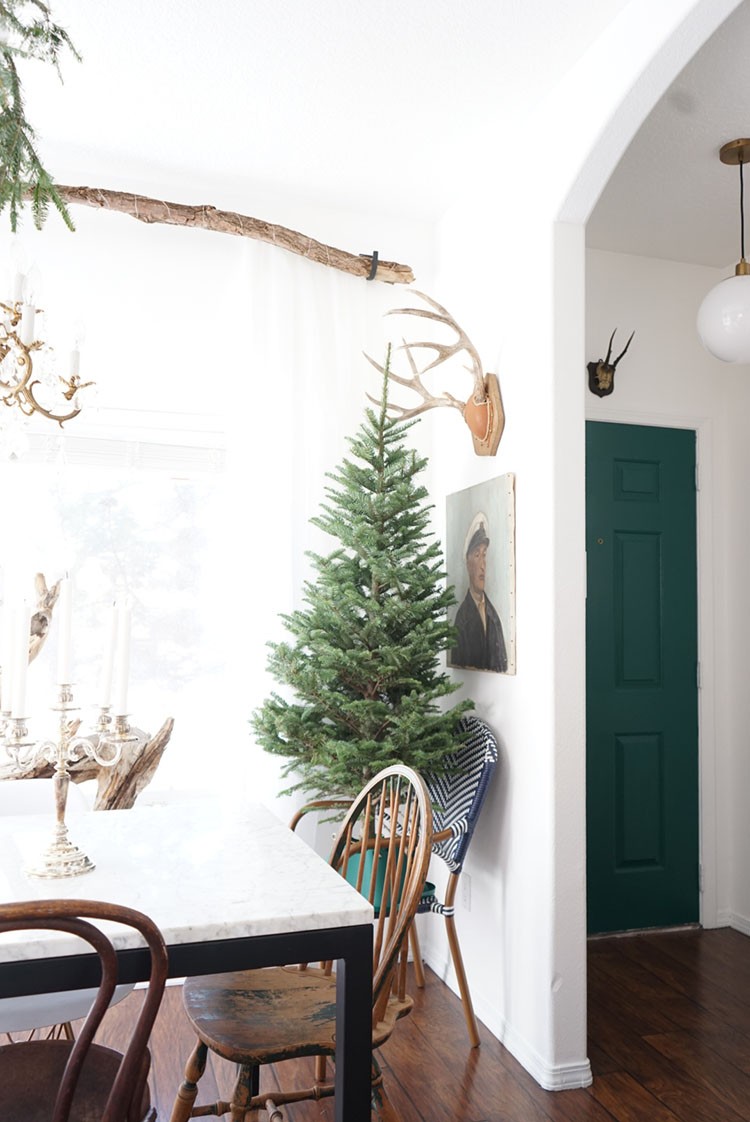 The mantel is simply but festive, and the large tree is perfectly imperfect. The faux garland above it really draws the eye up, and the dining room tree makes me smile every time. I chose to keep that one completely bare, and I love it that way.
I say it all the time and I'll say it again, use nature as your mood board for design, my friends.
The post Christmas With a Modern Twist appeared first on The Home Depot Blog.